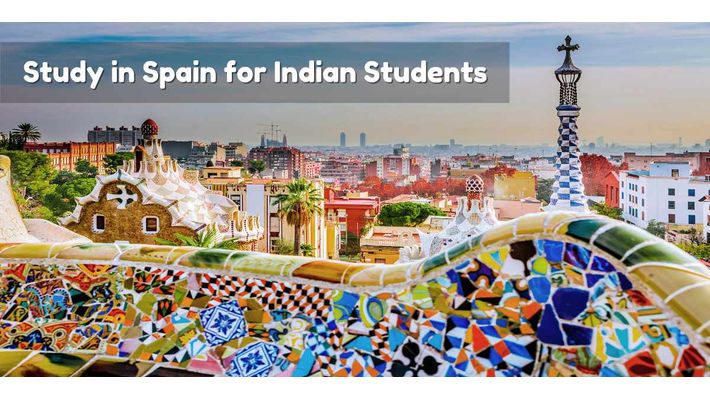 Owing to their ability to impart industry-oriented higher education to its students, Spanish higher education institutions have been recently gaining a lot of attention in the global higher education strata. Ranked amongst the top travel destinations, Spain is also known for its ability to create an inclusive learning environment and make international students from across the globe feel at home. Many educational institutions from Spain have also been included among the best in the world owing to their ability to offer holistic education while at the same time equipping their student with the needed skills required to thrive in the modern world. There are a total of 76 universities (or universidades) in Spain, out of which 45 are run and funded by the state while 31 are maintained privately or run by the Catholic Church. Also, 25 Spanish universities have also been featured in the QS World University Rankings 2019, of which 13 are within the global top 500. Undoubtedly, more and more Spanish educational institutions are gaining international attention, aspiring students who are looking to pursue their higher education in Spain have an opportunity to gain an edge over the rest of the competition.
If you plan to pursue higher education in Spain, listed below are 5 top-ranked educational institutions which all Indian students should consider while studying in Spain:
IE University is more than just an educational institution. Their practice-based approach to learning starts in the classroom and continues all around the world, preparing their students to become international professionals. It's a complete academic and professional experience that broadens horizons, connects the world and provides students with a personalized career path to help them achieve their goals. IE is one of the most international universities in the world and their innovative and fast changing education programs prepare students for new careers in a new world that we are living in. The University has two amazing global campuses in Madrid and Segovia and they provide students with an immersive learning experience in small groups with an average of 35 students. The 'student learning experience' enabled by 'teaching excellence' is part of their DNA and the institute offers the combination of top-quality research faculty and adjunct faculty who have very rich experience in the business world.
The EU Business School (formerly the European University) was established as a private institution for higher education in 1973. Through a creative pragmatic teaching method tailored to company needs, they provide students with a first-class business education to ensure a high degree of employability for the students. The institution offers Business Foundation, Bachelor's, Master's, MBA and DBA programs which are taught exclusively in English. EU Business School (EU) has campuses in the European cities of Montreux (1987), Geneva (1987), Barcelona (1989), Munich (1991), as well as online (2012). These cities were chosen for their cosmopolitan environments and thriving business sectors. EU has always worked for hand in hand with companies and industry in its campus cities and beyond to provide students with unparalleled professional opportunities.
More and more Spanish educational institutions are gaining international attention, aspiring students who are looking to pursue their higher education in Spain have an opportunity to gain an edge over the rest of the competition
ESADE is a global institution that is structured as a business school, a law school, and a field of executive education. It is a global academic institution that is renowned for the excellence of its education, its international perspective and its emphasis on holistic personal growth. ESADE has close links to the world of industry. ESADE's educational offering is categorized into three academic units, such as Business School, Law School and Executive Education, serving various audiences. The institution reinvents its educational experience and Student First is ESADE's project to renew its educational methodology in order to create innovative learning ecosystems capable of enhancing the transformational power of the educational experiences that the various programmes offer to students and participants.
Situated in the heart of the city, halfway between Barceloneta beach and the Tibidabo mountain, TBS Business School is considered a premium hub for international students imparting education of superior quality. TBS Barcelona, formerly ESEC, was established in 1995 by the French Chamber of Commerce of Barcelona and Toulouse Business School, then known as ESC Toulouse. The vision was to create a business school in Barcelona that rivalled the quality of the French 'Grandes Écoles'. A French business school with more than 60 percent of its students coming from different geographical locations across the globe, TBS offers a variety of courses across the various verticals such as Bachelor's degrees, Masters degrees, PostGraduate Degrees and short programs. "TBS Bachelor in Management is an officially recognized French higher education degree in the field of international business and business administration, with a strong focus on management and marketing.
Founded in 1531, the University of Granada is an innovative and comprehensive research University built on a long-standing teaching tradition, the roots of which can be traced back to the madrasahs of the Nasrid dynasty of Granada. With over 55,000 undergraduate and postgraduate students and 6,000 staff members, the UGR has a powerful presence in a city of 240,000 inhabitants across the globe. Its role as a leader in incoming and outgoing student and staff mobility in European and international programmes, and its attractiveness for international students and researchers, make for multicultural campus life and a lively cosmopolitan setting. In the current academic year 2019- 2020, 2,600 new international undergraduate students from over 70 countries will complete studies at the UGR, thanks to the diverse range of mobility programs on offer at our institution.