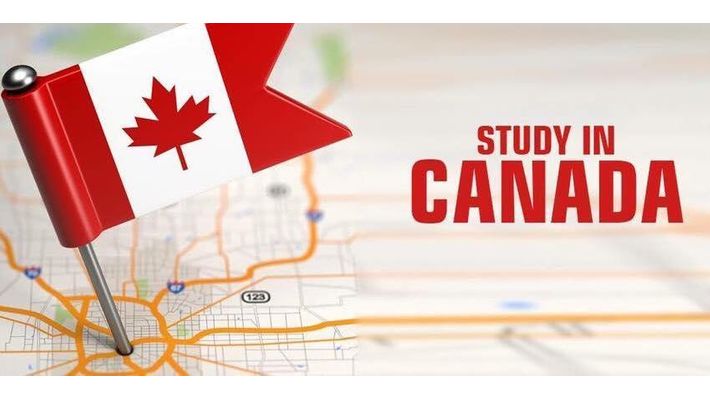 Gone are the times when going abroad for education was a rare occurrence. Higher education has broken the boundaries of geography and created a pathway for students to experience diverse cultures and peoples of various countries. Studying abroad helps students to expand their horizons and get exposure to the history and tradition of a variety of countries and their people. In today's world when global exposure is key to become an international citizen, going abroad to complete your studies is crucial. One country that has been the frontrunner in attracting international students even before that became mainstream in Canada.
If you plan to pursue higher education in Canada, listed below are 5 top-ranked educational institutions which all Indian students should consider -
Fanshawe College in London, Ontario, Canada is emerging as a preferred destination among the international students. According to the most recent Key Performance Indicators Survey (KPI), Fanshawe has a graduate employment rate of nearly 88 percent and ranks above the provincial average in student satisfaction, graduate satisfaction, graduate employment, and employer satisfaction. Fanshawe currently has 21,000 full-time students, including 6,200 international students from 95 different countries, which ensures a complete education abroad experience for the students. Keeping student experience at the top of its priority list, the College regularly updates equipment and facilities so the students studying at Fanshawe can have the best experience.
Fanshawe offers 200+ programs including certificates, diplomas, advanced diplomas, honours bachelor degrees, and postgraduate certificates, every student gets an array of options so they can choose a course according to their interests and goals. Known as one of the largest colleges in Ontario, Fanshawe provides students with experiential education opportunities developed in response to job market needs. The College provides the students with a wonderful opportunity to "earn while they learn" in one of the 50+ co-operative education programs, including 14 accredited by Co-operative Education Work Integrated Learning Canada. About 8,000 employers work with Fanshawe College to offer full-time, part-time and summer job opportunities to students.
Home to some of the most distinguished Universities of the world, Canada is widely known for endowing the foreign students with a safe environment, where most of the cities are cosmopolitan with residents being very warm and welcoming to foreigners.
George Brown College has always been a front runner when it comes to offering the best in class technical education. This prestigious higher education destination which is located in Toronto ensures that the students that bear the name of the college meet the highest standards and expectations that the industry is now looking for. Setting new benchmarks in the global higher education realm, George Brown College has been working proactively to develop future professionals that can think outside the box and create unique solutions for the problems that the world is facing.
A constant advocate of experiential learning, George Brown College makes sure that their students are having proper practical and industry exposure which is crucial to succeeding in the modern-day business scenario. The college has wide educational offerings including courses in business, construction and engineering technologies, health sciences, hospitality and culinary arts, and arts, design and information technology to name a few. By fostering strong industry tie-ups with leading brands, George Brown College also makes sure that its students are perfectly poised in the job market.
Established in 1967, Seneca has been nurturing students and helping them get equipped with the latest and most important skills required to thrive in this modern world. Operating in the Greater Toronto Area, Seneca has been transforming the educational structure and teaching pedagogy to bring in a new wave of resurgence and freshness in the monotonous and conventional mode of higher education. Guided by President David Agnew, the institution is focused on offering career-focused programs in high-demand professions. With its flexible learning options, it also acts as a pathway for students to leading post-secondary institutions throughout the globe.
Seneca is a firm believer in sustainable development and it has undertaken various initiatives and policies to make sure that its students understand the importance of preserving nature so they can educate their peers and the community. Combining the highest academic and theoretical learning with practical hands-on training, Seneca makes sure that its students will have a positive impact on the world. Adding this with its expert faculty and state-of-the-art infrastructure, Seneca is putting forth a winning combination.
Located in Surrey, the international students at Stenberg College experience a warm welcome where every member of the college tries to make them feel comfortable from day one. The city of Surrey in British Columbia, Canada, is an ideal destination for families, individuals, and educational institutions. This growing city welcomes over 1000 residents every month and has a vibrant community that speaks over 100 languages. With a diverse and inclusive campus community, Stenberg College never lets international students feel away from home.
All of Stenberg's programs have been designed in collaboration with industry to meet their requirements, which allow Stenberg graduates to stand out and succeed in life. Accredited by the BC government's Ministry of Advanced Education through the Private Training Institutions Branch (PTIB), Stenberg also received the BC government's Education Quality Assurance (EQA) designation, which is BC's brand or 'seal' of quality post-secondary education for both public and private institutions.
Trinity Western University (TWU) in Langley, B.C., Canada, has been at the forefront of this evolving post-secondary landscape for more than half a century. Started as Trinity Junior College in 1962, the university's vision was to transform liberal arts and science education in Canada. Fast forward to 2020, Trinity Western University leads the way of Christian liberal arts education in Canada and has become a global leader in connecting the world through post-secondary education.
Trinity Western University offers 48 undergraduate and 19 graduate programs, currently has 4,400 students enrolled and has a global network of nearly 40,000 alumni. Ranging from kinesiology to game development, each program is designed to prepare graduates to excel in their chosen career paths, to serve as compassionate citizens who help their communities thrive, and to innovative as leaders shaping a promising future. At TWU, students enter the real world through education, not after graduation. Every program provides unique opportunities to engage with corporations, non-profit organizations, and government bodies through internships, practicums, and community involvement. By cultivating their characters and potential, students learn to better connect with their peers, families, the wider community, and the world.