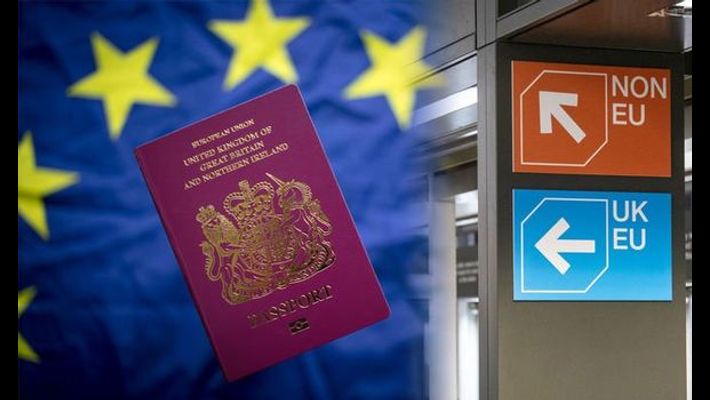 International higher education has been a buzzword in the global education fraternity for many decades now. The better education and lifestyle opportunities combined with the possibility to mingle with people from all across the world make international higher education an attractive proposition for aspiring students. India has been one country that has seen a fair number of their students opting to pursue their higher education in foreign countries. A survey conducted on the topic states that in 2018 there were 750,000 Indian students who were pursuing their higher education in foreign countries. In fact, India is one of the fastest-growing sending markets when it comes to international students in the world.
Europe is a popular destination for Indian students and countries like the UK, Germany, and France have seen a lion share of the total number of Indian students who have chosen Europe as their higher education destination. The possibility of learning from some of the best in class educational institutions and the possibility of starting a successful professional career right after graduation is an enticing option to say no to. In the coming future, many more Indian students are aiming to pack bags and chart course for Europe to do their higher education. With that being the case, there are certain aspects including the visa rules and regulations that Indian students should keep in mind when opting to go to a European country for your higher education.
Europe is a popular destination for Indian students and countries like the UK, Germany, and France have seen a lion share of the total number of Indian students who have chosen Europe as their higher education destination.
Now let's look at the various documents needed for a European student visa application
Passport: Students should have a valid passport with them and this is the most important requisite. One thing to consider with your passport is the fact that some countries will want your passport to be valid until your course finishes while some other countries might allow you to apply for the visa but will request you to extend the validity of your passport. Students should also make sure that you haveat least two blank pages in your passport and this is to stamp your visa. Another thing is that if you have an expired passport, you would still need to submit a copy of those passports.

Proof of being a Bonafide Student: Regardless of the country which you are applying for a student visa, an important thing that a student should be able to prove yourself is that you are a bonafide student. Basically, a bonafide student means a person who is enrolled in an accredited educational institution in the state. For applying for a student visa, a student can prove this by producing a confirmation letter of the educational institution that you got into.

Proof of Financial Lucidity: Yet another must-have item when it comes to applying for student visas in Europe is that you should not only be able to prove that you are financially capable of taking care of the program fees and other college expenses but you must also prove that you can financially afford your stay in the country during the course of your program. This amount might vary from nation to nation and for countries like Germany and Netherlands, students who are applying for their student visas should provide proof that they have the required amount with them in cash.

Language Proficiency is a Must: This is yet another universal requirement when it comes to applying for a student visa. An aspiring candidate should have proof stating that him/her is capable of communicating in the medium of instruction that you have opted for. Since most students opts for instructions in English, it is important to take various tests like TOEFL or IELTS to show that you are capable of communicating in English both written and verbally. As countries like the UK doesn't recognize TOEFL when it comes to issuing student visa, students should give importance to appearing in the exams that is acceptable in the country that you apply for.
Student Schengen Visa
This is a popular type of visa that most international students who are pursuing their higher education in Europe are familiar with. A Student Schengen Visa will enable third country national's short-term free entry (maximum of three months) to the Schengen Zone that includes various countries in Europe for the purpose of studying. If your course duration is more than three months, then the students should apply for a Long-Stay Study visa from the respective country's embassy. One important thing to note is that, students who are coming from countries that have signed a visa free agreement with the member states of the Schengen Area are not required to get a Student Schengen Visa.
Europe is not only a melting pot of culture but it is also a modern-day hub for education, technology and innovation. Apart from the top-notch mentoring facilities and job opportunities, what makes Europe even more appealing for international students is the fact that even non-EU students don't need a work permit to work parttime in most of the countries in Europe while some other places have restrictions on the total amount of hours a visa holder can work.