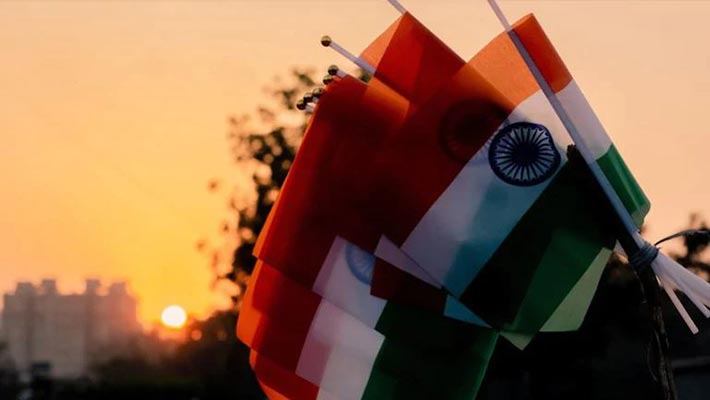 India prior to Independence has been under foreign rules for ages, from medieval period, it has been ruled from Mughals and other foreign regimes. And if we look at the latest history prior to independence, India was colonized by the British for more than 200 years. But however, everything comes to an end, and due to some brave hearts who fought for our freedom, India celebrated its independence day on 15th August 1947. We Indians were finally free from the clutches of British colonization, and this year (2020) tomorrow, we would be celebrating our 74th Independence day. India has today grown tremendously, whether it be in terms of economy, technology, education, infrastructure, and population, among others. Due to the evolution across every segment, today today our country is seeking to join the $5 trillion club.
India is marked by significant milestones and reforms which has enabled it to achieve glorious progress in many areas such as rise in the income levels, growth of literacy, better life styles, innovation across various technologies, growth in robust infrastructure, to name a few.
In the eve of 74th Independence day, let's look at the brief but glorious history of out Indian sub-continent:
Preliminary Post-Independence Era
Jawaharlal Nehru was the first Prime Minister of independent India, and had a crucial task ahead of building the nation from scratch. And for this, Jawaharlal Nehru's development model had talked about the dominant role of the Government as an entrepreneur and financier of every private business.
Furthermore, a proposal by eight influential industrialists including J.R.D Tata and G.D. Birla envisaged a substantial public sector with state interventions and regulations in order to protect indigenous industries. As planning was not possible at that point, the political leaders thought that the public sector and Government would likely play a vital role in the progress of the country in every aspect. progress.
The New and a Stronger India
India has never been the same since the dawn of the 21st century. India embarked on a journey towards economic liberalization a little more than 25 years ago and has been accelerating upwards to drive its growth bandwagon. Especially, if we look back a few years from now, it has been a roller coaster ride towards the development of our sub-continent across social, economic, sports, cultural, among others.
And, with the integration and adoption of various next-generation technologies across every field, whether it be education, businesses, infrastructure, healthcare, India has become one of the most powerful and respectful countries in the world today. For instance, if we talk about cricket, India is the best team in the world today, if we talk about medical field, India is the largest exporter of medicines, if we look at it from business standpoint, today India has been the most eyed country for all the companies in the world to grow their businesses. And especially as China is being boycotted by every country across the world, the next favorite place has been the sub-continent; billions and billions of dollars are being invested in India due to the rapidly growing market. Today, we are witnessing people from other well-developed countries applying for jobs in our country; this speaks clearly about the growth of India as one of the most powerful countries in the world. Moreover, as stated by a credible report, India will be the largest market for consumers by the mid of 21st century due to burgeoning middle class and increasing households.
Friedrich Schwandt, CEO & Founder of Statista, had once stated, "India has produced such a large number of stellar companies over the years that it has become hard to keep track, even for engaged observers."
From Importer to Exporter
With the help of today's next-gen technologies, combined with other needed robust infrastructure growth and better policies, India is on the mission to be a self-reliant country. With a Government's promising mission of "Make in India" and "Atma Nirbhar Bharat" which aims at building and developing an Indian ecosystem where every material, products, and services, are designed, built in the country itself. 'Make in India' and 'Atma Nirbhar Bharat' are two of the most promising missions in the history of India since independence. It has been especially formulated to enhance skill development across every segment, facilitate more investment, bring needed innovation, and also build various manufacturing infrastructure across PAN-India.