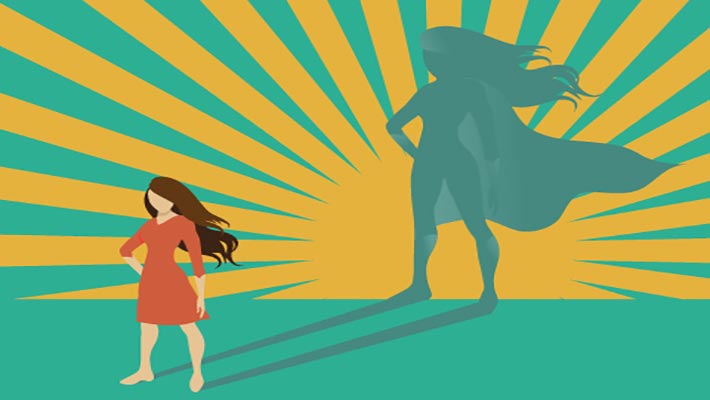 "On my own I will just create, and if it works, it works, and if it doesn't, I'll create something else. I don't have any limitations on what I think I could do or be.", these words by Oprah stand true for each and every woman out there. In a man's world, there is nothing more empowering than a woman at a high position that would traditionally be owned by a man.
Gone are the days when women were strictly confined to household activities. New-age women are breaking the chains of the conventional concept of an Indian woman. Today, while men might be positioned at all high ranks across the world, it is the women in their high heels who are efficiently running the world.
While India has always been a male-dominant market and it is no secret that there is a dearth of women leaders who still lack social acceptance, this sorry state of affairs is slowly coming to an end. Off late, many ambitious women have stepped up to break the chains and pursue their passion not just as an entrepreneur but also across various other domains. As the famous inventor, entrepreneur and television personality, Lori Greiner said, "Dear optimist, pessimist, and realist – while you guys were busy arguing about the glass of wine, I drank it! Sincerely, the Opportunist!"
Today's women are making the best use of the available opportunities to leverage their growth options. From Arundhati Bhattacharya as the Chairperson of State Bank of India, Kiran Mazumdar-Shaw as Founder of Biocon to Indra Nooyi being President of PepsiCo and Lt. Sushma Swaraj who was a renowned Minister of External Affairs, the women of India are leaving no area untouched when it comes to holding leadership chairs. The presence of women not only brings in gender diversity but they have also become instrumental in introducing innovation and operational methods in the industry.
Marilyn Monroe said, 'Give a girl the right shoes, and she can conquer the world!' Well, looks like women aren't going to wait for someone to give the right pair of shoes, they're finally taking control of things. With a number of women coming out from their homes and choosing to serve multiple roles like a daughter, wife, and mother along with earning their own bread, it is simply inspiring how thousands of girls in today's time dream of making a mark on this world.
Demanding nothing less than the status of equality in this male-dominated world, women are determined to be heard across the globe. The new and progressing world owes a lot to today's women leaders who not only contribute to the civilization through their ideas and innovations but have also emerged as a symbol of motivation for other women by creating zeal within them.
Fighting all the social stigmas and limitations, women have come a long way. And while the path ahead for women might not be a straight road, it is important to believe that "As we drive along this road called life, occasionally a gal will find herself a little a lost.
And when that happens, I guess she has to let go of the coulda, shoulda, woulda, buckle up and just keep going".