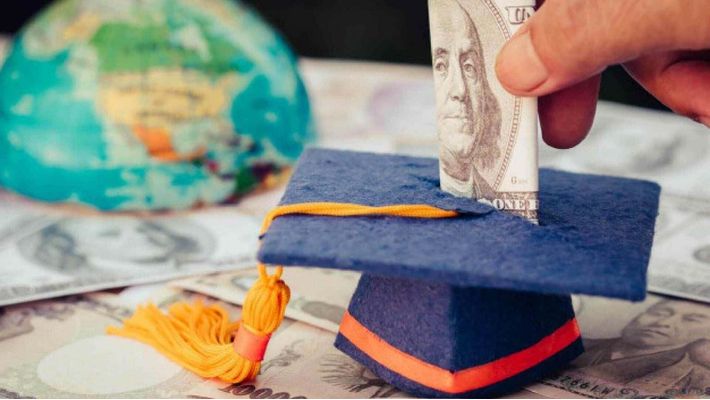 Going abroad to pursue higher education is a dream for students from across the globe and even in the current covid19 scenario, students are aspiring to pursue their education in foreign countries. The opportunity to experience a new country and its people along with the possibility of learning from some of the most reputed institutions makes international higher education an attractive prospect for students. Another important driver of the increasing demand for international higher education is the career opportunities that it can open which is what higher education is all about in the modern world. One of the most in-demand higher education destinations is the US with over 1,095,000 international students being enrolled in various educational institutes in the US for the 2018/19 academic year.
There are a plethora of reasons behind the growing number of international students in the US and apart from being blessed with some of the most reputed and recognized educational institutions in the world, the US also offers plenty of jobs and other development opportunities for the students. With that being said, the overall cost of pursuing your higher education in the US which includes your tuition fees as well as your living expenses is on the higher side. The average cost of living itself comes between 10,000 and 12,000 USD per year. Yet, these issues have not stopped international students to pack their bag for the US. Still, it is important that you have a clear understanding of your education cost as well as living expenses and try to reduce it as much as possible. The below-mentioned points will help aspiring international students to reduce the cost of studying in the US and by doing that, minimize their financial burden.
Choose your Educational Institution Wisely: This is the first and one of the most important things that as an aspiring international student you should consider. While the general tuition fees for most educational institutions in the US is high, there are still some places that charge comparatively less and offer the best value for money education. In line with that, look at institutions that do not charge application fees so that you can save some money on that. Be careful in finalizing your educational institution and if you search hard enough, you will more than likely find one that will suit you and your budget the most.

Find Options to Earn while Studying: When you are accepted in a college or University in the US, you have the opportunity to work at the campus itself and earn some money. Students can work at the computer lab, cafeteria, or library of the institution as well as work as a tutor. These jobs will allow you to earn money while you are studying on the campus itself which will give some relief to your living expenses while you are studying in the US.

Look at your Accommodation: This is yet another money-saving tip that international students can make use of. Consider living off campus, owing to the fact that in most cases it is a more affordable option. With that said, students should also take into account that living off campus will come with other expenses. So, consider all your options and choose the one that is more feasible financially. Also, ensure that you don't choose an accommodation so far from your institution that it will interfere with your education.
Planning your Expenses is Crucial. As mentioned before, the living expenses in the use are on the higher side and it is very important that you keep an eye on your expenses and try to avoid unnecessary spending. If you want to have effective cost-saving plans, you should in advance look into the various expenses that you will encounter and take necessary precautions to reduce as much as possible. So, try to run on a budget and take advantage of super discount options on various products to save some extra money.
While the fact that, the US is an attractive higher education destination that can open new alleyways of learning and development opportunities is true, students should make sure that you can reduce the cost of studying in the US to a minimum so that you will be in a better financial position after graduation.