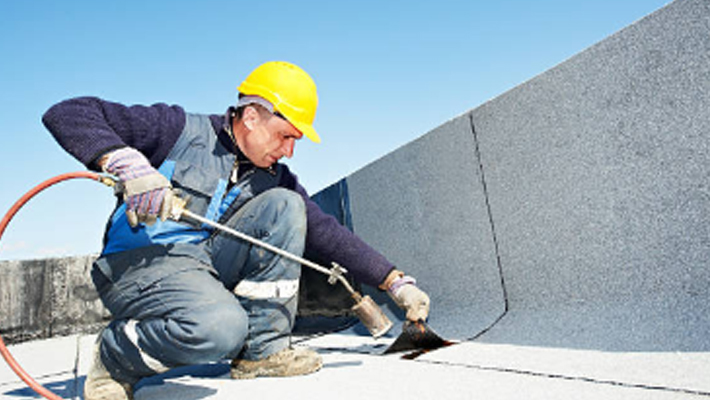 Al Intishar Insulation is one of the most reputed waterproofing companies in Dubai, Sharjah, Abu Dhabi, and UAE. We provide a diverse range of waterproofing services to a host of industries. We work with the latest technologies and our engineering team comprising of engineers and technical supervisors and a work force, is instrumental in providing the most suitable and cost-effective waterproofing solutions to problems faced by the construction, shipping and oil and gas industries.
Being one of the most experienced waterproofing companies in Dubai and UAE, we are providing professional waterproofing solutions based on client requirements with the best quality services at reasonable rates. We offer a wide range of waterproofing services which include Warehouse waterproofing, Basement waterproofing, Roof Waterproofing, Specialty waterproofing and Wet area waterproofing. Having delivered over 11,200 projects all over the UAE, we offer total solutions to waterproofing insulation problems encountered.
As one of the tried and tested waterproofing companies in UAE, we are a group of Engineers Providing professional waterproofing solutions based on the requirements of our clients and the Prevailing site conditions. We undertake all kinds of waterproofing treatments from basements to the roofing systems. We have a successful track record of executing Combo Roofing systems, Membrane waterproofing, Polyurea spray systems, and Polyurethane spray systems for various clients over the past 24 years. Our treatments cover a range of facilities like private villas, commercial buildings, warehouses, exhibition centers, amusement parks, etc.
Waterproofing in the basement mainly occurs for the construction that is built below the ground level. The leakage of the basement causes several problems such as cracked walls, buckling walls, peeling paint, efflorescence, mold, etc... Concrete is the most commonly used material in any construction. When pockets of air are not removed that causes crack on concrete.
To prevent this leakage concrete repair or basement waterproofing include involves techniques and materials used to prevent water from penetrating the basement of a house or buildings. Crack injection is the best method to prevent water leakage in the basement. The epoxy crack injection is typically used for structural purposes while hydrophobic or hydrophilic polyurethane injections are used to seal crack to prevent the leakage of water.
There are several methods to prevent the water leakage of the basement include wall and floor sealers, interior and exterior water drainage, waterproofing coatings, and crack injections.