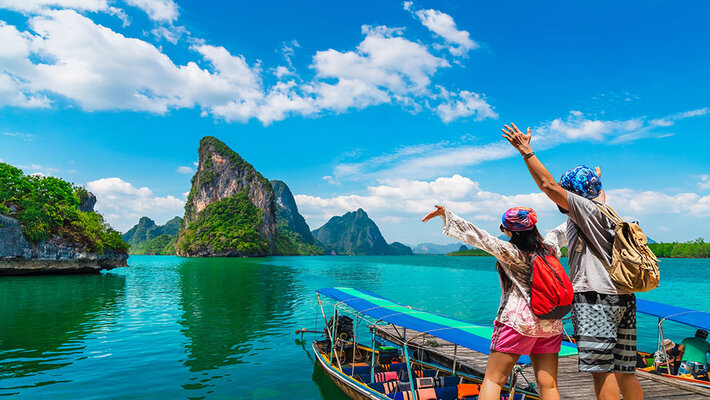 Travelling is a passion for many across and if there is an option many would choose to travel across the globe but there are a lot of issues that causes hindrances to this idea. The primary one being financial constraints. Finding adequate finance for your travel is one thing but for many this task of getting enough money to support their passion for travel is seemingly hard. How to support yourself while traveling, how to make money while traveling, and the different ways to make money while you travel, these are the questions that many travelers ask themselves. So, in this article, we will be taking a look at how travelers can earn a passive income while traveling and in doing so support your travel yourself without having to depend on other sources.
Teaching English is one of the easiest ways in which one can earn a decent amount while they are traveling. And this is especially the case if you are traveling in a country that is not much developed. One of the biggest perks of teaching in general is the fact that you can do it remotely from anywhere with a stable internet connection. This means that you can travel while at the same time teach and earn a stable income that can be used for your travel.
Freelancing is yet another source of income for travelers and like teaching, freelancing in many scenarios allows you to work remotely and get your work done. If you are creative in a certain area and feels confident in your skills to do a great job, then find freelancing jobs in that particular area. See to it that you choose freelancing jobs that allow you to work from anywhere you want so that you are not only earning money but you can also travel at the same time.
This is one the biggest travel trends nowadays and there are major perks for this method. Creating content regarding your travel can not only help you to attract and build an audience for your content but this also means that you are not working under someone. With that said, being your own boss has its own merits and drawbacks. Even though you won't have the pressure of targets or deadline but at the same time, if you are not able to put out quality content then, you will lose traction and at the end that source of revenue will dry up. So, if you are choosing this path to earn passive income while traveling prioritize on the overall quality of the content that you put out.
Now, this is a very niche segment and if you are someone with immense travel experience and is passionate to help other travelers, then there is a way to get an income out of this. Become a travel consultant and in doing so, help other travelers with their travel queries and assist them according to their requirements. With that said, you need to be absolutely sure of the tips and ideas that you provide owing to the fact that if your reputation is poor as a travel consultant then no one will come to you for consultation.
As mentioned before, traveling is an undying passion for many but when money comes in between your passion and life choices, many might have to choose a safe option and set aside their passion for travel. With that said, the recent advancements made by technology has allowed many travelers to continue traveling without having to compromise on revenue generation. And these above-mentioned tips make up some of the many ways through which one can earn a passive income while travelling.