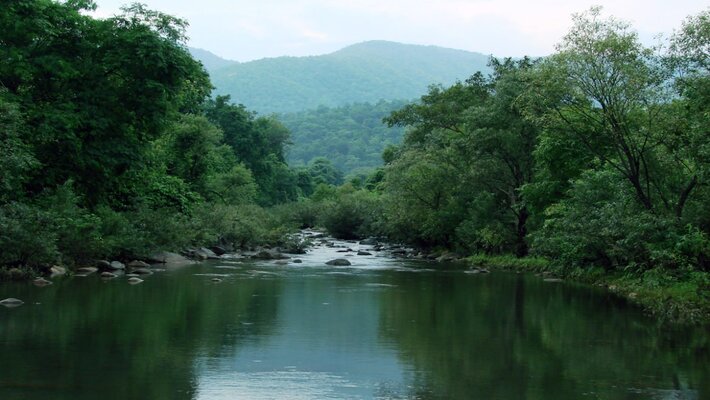 A state that is benevolently blessed by Mother Nature, Odisha is considered to be one of the most exquisite states of India in terms of natural beauty and exposure. Adorned with numerous beaches, jungles, and natural resources that are known be some of the unique environmental landmarks, Odisha has managed to enchant many tourists across the globe who happened to have a heart and eyes for natural beauty. Regarded as one of the prime tourist hubs of India, Odisha never failed to amaze anyone with its bounty of national parks for nature lovers which have attracted wildlife enthusiasts from far and wide across the globe.
For readers, who want to take a memorable trip to the land of exclusive floras and faunas, some of the famous national parks and wildlife sanctuaries of Odisha are highlighted below.
1. Simlipal National Park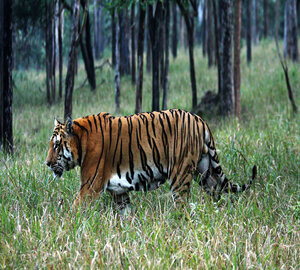 Situated in the Mayurbhanj district, Simlipal National Park is one of the most significant national parks in Odisha as well as India owing to its higher population of tigers. Designated as a tiger reserve in 2007, Simlipal extends over 2750 sq. km and is considered to be the 7th largest national park in India. Apart from enormous natural beauty offered by the land via spectacular Joranda and Barehipani waterfalls, Simlipal National Park is home to some of the vicious wild animals and birds such as Bengal tiger, partridge jungle cat, gaur, elephant, wolf, hyena, jungle fowl, leopard, grey hornbill, myna, sambal, and crested serpent eagle.
2. Bhitarkanika National Park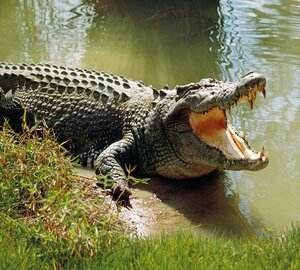 The wetland of Bhitarkanika is divided into three protected areas namely Bhitarkanika National Park, Bhitarkanika Wildlife Sanctuary and Gahirmatha Marine Sanctuary. The second largest mangrove ecosystem in India after Sundarbans, Bhitarkanika is spread over 145 sq. km area and is frequently swamped by river Brahmani, Dhamra, Baitarani and Pathsala making it a muddy wetland. Fenced by mangrove vegetation, Bhitarkanika national park is globally famous for being a home to saltwater crocodiles and estuarine turtles along with other exquisite aquatic animals and birds. Various other animals spotted here are Indian python, king cobra, black ibis, wild boar, spotted deer, and water monitor lizard.
3. Tikarpada Wildlife Sanctuary
Introducing the spectacular landscape of Satkosia Reserve and river Mahanadi flowing in between, Tikarpada Wildlife Sanctuary is one of the most serenely spots offered by Odisha for its spectacular scenery and bio-diversity. Spread over 795.52 sq. km area, Tikarpada Wildlife Sanctuary is a heaven for photographers and wildlife lovers. With a rich legacy of flora and fauna this place is full of spotted deer, leopard, tiger, and four-horned antelopes and sloth bear. Apart from that, there are plenty of gharial in this national park, for which it has been additionally named as Gharial Sanctuary.
4. Chilika Wildlife Sanctuary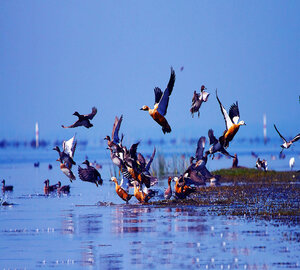 Considered as the largest saltwater lagoon in Odisha and India the Chilika Wildlife Sanctuary is home to abundant native and migratory birds. Spread across 1100 sq. km, Chilika is one of the most visited wildlife sanctuaries in Odisha which hosts visitors all across the globe especially during the winter seasons. In winters, Chilika welcomes a variety of migratory birds from all around the world including from distant places like Siberia. Often regarded as the heaven for bird watchers and ornithologists, Chilika is home to White Bellied Sea Eagle, Flamingo, Open Billed Stork, Brahminy Kite, Kingfisher, Egret, Pintail, Bareheaded Goose and many more. Watching the sunset over the Chilika lake while the colourful birds flying high, is a marvellous site that no one should miss.
5. Debrigarh Wildlife Sanctuary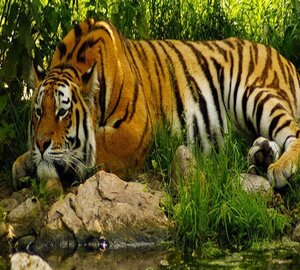 The home of renowned freedom fighter Surendra Sai who shook the British East India Company, Debrigarh Wildlife Sanctuary is now famous for its exotic wildlife. One can observe plenty of wild creatures residing in this sanctuary including tigers, leopards, hyena, monitor lizard, and many more. This might be a dry forest, but the experience that it has to offer is none the less. Before vising Debrigarh Wildlife Sanctuary, visitors should have prior permission from the forest department so that necessary accommodation and facilities can be provided.