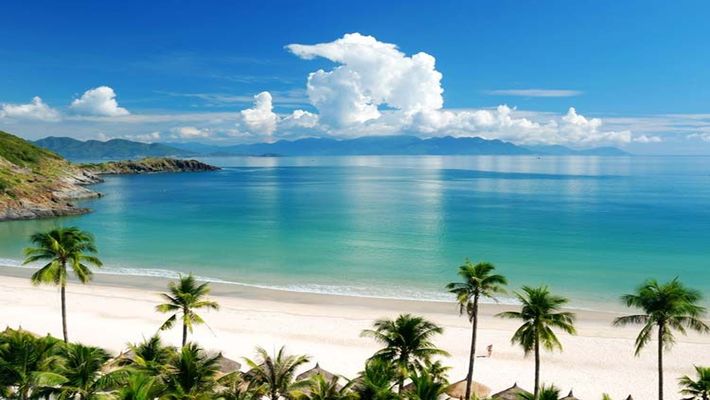 We almost spent the entire year within our home keeping everything else at bay. Even our regular routines like office, classes or other cores turned domestic and virtual, making our heart crave for a much needed break and explore the outside world and enjoy lustrous greenery. Alongside the winter brings in an array of festivals that calls for a vacation and give us an opportunity to plan a relaxing trip that would temporarily relieve us from our regular routine and monotonous tasks.
Considering the sultry climate and busy schedule thought out the year, we Indians tend to avoid vacation plans to most of the holiday spots all over the country. But, winter brings us the opportunity and soothing weather to admire the real beauty of these locations. Let us check out a few refreshing locations that would ideally replicate paradise in winters.
Nagaland
Nagaland's pleasant temperature ranging from 15-20 degrees celsius during the winter season makes it an ideal place to plan a vacation as the year-end approaches. As compared to other hilly regions Nagaland is the best place to visit during winters as other regions temperature dips below four-degree Celsius making it quite chilly places especially at night. As the monsoon winds up they give a spectacular look of greenery all over which gives us a pleasant and satisfying feeling. During the winter, Nagaland residents celebrate certain interesting festivals that are a must-watch for a pleasant holiday. Especially, the Hornbill festival is the most popular one that would be celebrated in the first week of winter month of December. They are mostly celebrated in the Kisama village near Kohima. This Hornbill festival is celebrated for about 10-days to promote the Naga culture. Alongside, various harvest festivals are celebrated during this winter among various tribes of Nagaland.
Rajasthan
India's tropical climates restrain us from visiting certain places throughout the year, and winter is the only ideal season to tour such places. Rajasthan is one such beautiful location that defines the beauty and traditional culture of our country and the best time to chill here is winter, as Rajasthan's winter breeze would certainly make the trip even more pleasant. It Jaisalmer is located at the gateway to Thar, and its camel safari across the sand dunes is a must try and possible only in winters for the outsiders. Also, the traditional Amer Fort, the royal city palace, and Hawa Mahal that gives us a glimpse of our ancestor's lifestyle would be an ideal tourist spot if you and history lover. Along with this Udaipur and Jodhpur also give the traditional sight of our country
Goa
Goa is a party zone of India which is ideally meant for tourism alone. Although Goa could be refreshing throughout the year, winter makes it the best time zone to enjoy your vacation. Goa's refreshing spas, beaches, and various other activities that keep us entertained such as parasailing, bumper rides, jet skiing and more give us the exhaustive ambiance. Though all these could be enjoyed throughout the year, its pleasant weather during winter makes the Goa trip even more appealing. Goa experiences a short winter that begins in December and ends in February, and the temperatures at night drop down to 21-degree Celsius and rise again to 28 degrees celsius in the day this makes the ideal season to visit Goa.
Kerala
God's own country -Kerala is a must-visit if you are and travel lover. This is the ideal place for tourism, its art forms, temples, palm tree beaches, Ayurvedic massages, spas and yoga, backwaters, and most refreshing boathouse stay are a must-try for any tourist. kerala's humid weather condition would put us off in during other seasons as summer's hot climate and rainy seasons don't allow you to step out, but, winter would calm down the soaring temperature or the dripping rain of Kerala and balance the climate making it is an ideal time to enjoy the beautiful greener lusture. Kerala is prominently known for its Alleppey's backwater, Kovalam's beaches, Wayanad's Sanctuary, and Munnar's hill station are the must-visit in Kerala for a memorable vacation.