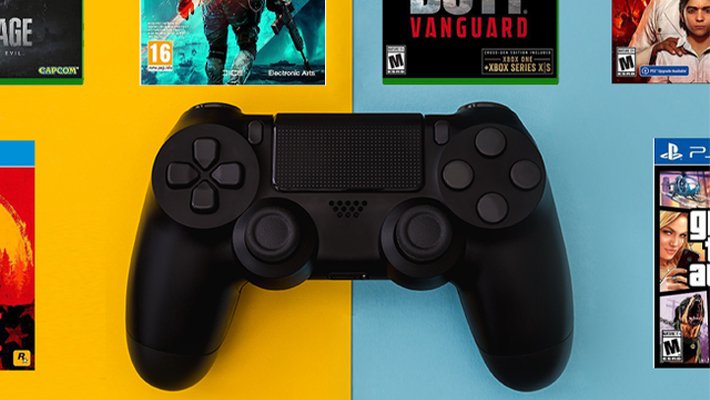 Gaming industry is one of the most exciting and fast growing industries in tech because of its importance to culture, entertainment and technological advancement. The industry is one of the most innovative centers both in terms of ideas and technology. The gaming industry was born when an idea of an entertainment device which can be hooked up to television device struck Ralph Baer's head. The gaming industry has come a long way since. The idea of cloud gaming dates back to late 2000s, but it was practically impossible at that time due to low available bandwidth. However, with time the growing technologies have made it possible.
Cloud gaming - Transforming the Gaming World
Cloud gaming or Game-as-a-service (GaaS) seperates the technical power required to play a video game from the device it is being played on. That means the games are no longer run on the user's personal systems, but instead in the cloud on the operator's server resources. For this only a stable Internet connection and a supported device is required. The inputs of the gamer are then automatically sent to the servers in the data center and synchronized.
There are multiple types of subscription models for cloud gaming services. Some services charge by the hour, or even by the minute to access their remote hardware.
Perks
In cloud gaming, games are streamed online via network just like OTT platforms. Hence games no more required to be downloaded, so that storage space wouldn't be wasted in PCs and phones. It also provides the advantage of playing with multiple people online. Cloud gaming also offers better gaming experience with high-quality graphics. It also eliminates the need of or the cost of buying powerful gaming PC or gaming console. One can pay a small amount of monthly fee and stream content, thus saving cash and time.
Cloud game posses advantage not only for gamers but also for publishers and developers, by eliminating the need for DRM and the threat of pirating since users aren't actually downloading the game at all. It also ensures that players have equal access to the same hardware and performance, which can be a big benefit for online and competitive gaming. This lowers the development cost for the publishers.
Technological Breakthroughs & Current Competitors
A company called G-cluster was the first to introduce the technology behind cloud gaming in the year 2000. But technologies of the time were not supportive to launch the idea. After a decade in 2010, a service called 'OnLive' launched first cloud gaming. But due to high level input lag, it failed to find a large player base. Later it was sold to Sony in 2015, who renamed it to PlayStation.
PlayStation now offers hundreds of PS4, PS3, and PS2 games, ready to play on demand. However they are not supported on mobile devices.
Stadia (gaming platform by Google) and Xbox's cloud gaming are the other new players in the field, providing new streaming technology which promises lower input latency rates and the ability to finally access your games from phones and tablets.
Microsoft (MSFT) acquired PlayFab, a complete backend platform provider of services to build, launch and grow cloud-connected games in January 2018.
Nintendo (NTDOY), best known for the beloved video game character Mario, launched a cloud version for its games on the Switch.
Luna is Amazon's (AMZN) cloud gaming service, built on AWS, introduced in 2020.
Hurdles on its way to Mainstream Gaming
Latency: Sending inputs all the way to a server over the internet, using a controller, which then sends result of those inputs all the way back, will result in some input lag. This will fail to give a feeling that the games are happening in real time.
Internet Bandwidth : Current available bandwidth is a problem for the flow in the streaming of game
Server Optimization- Meeting hardware requirements and optimizing servers is one of the challenges faced by hosting companies
Reduced Visibility: it is difficult to verify the system efficiency, as users have less control and visibility into software systems, applications, assets and others.
Incompatibility: Incompatibility issues may arise which, when not identified at the nascent stages, may impact costs of business as it could lead to problems like changing business server.
Insecure APIs: Using APIs in cloud infrastructure provides better control for systems and applications. However, using APIs that are insecure can provide an entry point for hackers and provide access to confidential data and also manipulate your environment causing harm.
Future of Cloud Gaming
Despite the challenges cloud gaming have already acquired its space in gaming world and its future seems to be even more promising. 5G will be a critical turning point in the evolution of cloud gaming landscape. It will open up a new market and a new revenue stream for technology service providers. 5G, with its increased bandwidth, will reduce the latency and delays and help gamers across the world play games in high resolution. Edge computing is another technology that could positively impact the growth of cloud gaming.