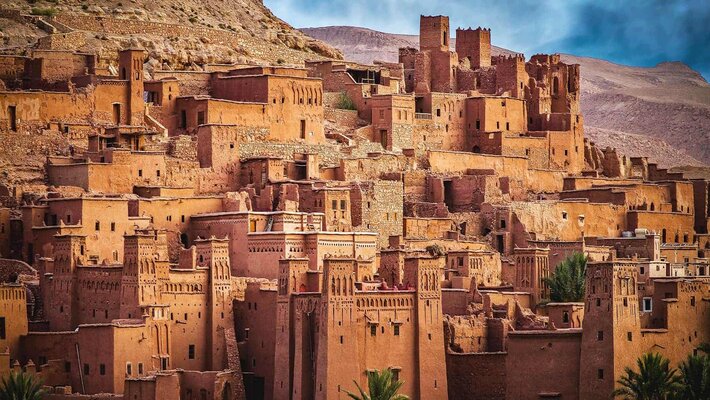 When it comes to international travel, there are many hidden gems that gets overlooked just because they are not as popular as other conventional international tourist destinations. With that said, the fact of the matter is that, this exclusivity is itself one of the primary charms of these underappreciated tourist destinations. Morocco is one such hidden tressure of a place to visit. This North African country that borders the Atlantic Ocean often doesn't get the appreciation it deserves. When one thinks about international travel to Morocco one question that many gets is travel restrictions for Morocco and what is it makes the country a great international tourist destination. So, in this article, we will not only look at the various facets that make Morocco a unique travel destination but we will also talk about Morocco travel tips & advice. This can make your travel to the country much more seamless. So, let's start by looking at the things that you as an international traveler should know before visiting Morocco. As a whole, this article strive to be a Morocco travel guide to all those aspiring travelers who aims to explore this beautiful country and all its glory.
1. Many Moroccans don't like their photos being taken and if you want to take their photos, it is better you ask them for their permission prior to taking the photo. So, if you are a traveler who likes to take a lot of photos of the places you travel as souvenirs, keep this fact of Morocco in mind.
2. Vast stretches of dessert is something that might come into most people's mind when they think about Morocco but the fact of the matter is that, the temperature in Morocco can really dip during the winter which can take unprepared international travelers by surprise.
3. The language barrier is a problem that many might encounter during international travel and Morocco is no exception with very few people who can speak fluent English. So, keep that in mind while you are planning to visit the country.
4. Even though most of the Moroccans don't consume any alcohol, excellent wine can still be found in the country.
Now, with that out of the way, let's take a look at the various aspects that make Morocco a great and unique international travel destination.
1. Location: Morocco has got a lot of places that you as an international traveler could visit and explore. The sheer diversity of the locations makes it a much more entertaining task. Some of these locations include, museums, palaces, the gardens and the beautiful cities of Marrakech, Fes, as well as, Casablanca. There are plenty of government run tourist destinations in the country and these offer great value for money.
2. Transport: The trains in the country are both affordable and reliable at the same time and this will make travelling inside the country less of a hassle. Being affordable also means that if you are a traveler, you can save money when it comes to travelling across Morocco. This is a great way to reduce the overall cost of your journey.
3. Infrastructure: The government of Morocco is investing heavily in improving the infrastructure in multiple major cities. This is not only aimed at improving the living conditions for the people in Morocco but it also serves the purpose of attracting more international tourists to the country.
Morocco is a unique travel destination that can offer once in a life-time moments to many international travelers who visits this spectacular country. And apart from the above-mentioned points, there are plenty of other facets that make Morocco a great travel destination that one should put in their bucket list of places to visit.