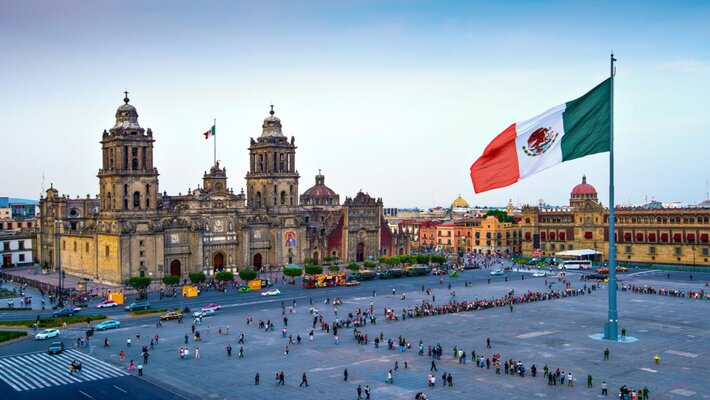 Mexico is one country that is constantly overlooked as a great international travel destination. Being close to the US, which is one place that most travelers like to visit is one of the reasons that stops Mexico from getting the right it deserves as a unique international travel destination. Also, many travelers have questions like is it safe to travel to Mexico, what all are the Mexico travel requirements when they think about traveling to Mexico. And to an extent this is also a reason that holds back the true potential of Mexico and its place in the global travel destination rankings. In this article, we will take a closer look at some of the things that you as an international traveler should keep in mind while traveling to Mexico and what makes the country a special travel destination. By doing so, this article strives to be a brief Mexico travel guide for the aspiring international travelers out there. Let's, start by looking at certain aspects that you should keep in mind before traveling to Mexico and these pointers can help you to have a better travel experience as a whole while visiting the country.
1. Mexico is a big country and owing to that fact if you want to experience the country as a whole be prepared for more traveling even after reaching Mexico
2. Be prepared for some spicy food and if you are a fan of spicy food, then Mexico should be a must visit place
3. Even though Mexico has this reputation of not being as safe as other top tourist destinations, if you are careful about where you are traveling to and keeping your belongings safe, then you could enjoy a relatively stress-free experience while visiting Mexico
4. Knowing at least basic Spanish will help you to find your way around the country in a much better manner, and if nothing else at least try to learn numbers in Spanish
5. Tipping is something expected in Mexico, so keep this in mind while visiting the country
Now, with that looked at, let's see what makes Mexico a great international travel destination and what are its uniqueness that can make visiting Mexico a once in a life time experience.
Not many can spend lavishly on their travel and if you are someone who is looking for a great international travel destination that will not burn a big hole in your pocket, then Mexico is one nation that you should consider. Also, at the same time, there are also top-notch options for those wants to spend lavishly in Mexico as well. So, at the end of the day, there is something for almost everyone in Mexico whether you want to travel luxuriously or on a budget.
As mentioned before, Mexico is a foodie's dream destination. With such vibrant and unique cuisines, it is safe to say that Mexican food has something to offer for most of us. Also, as there are dishes that are spicy, make sure that you have great spice tolerance. Also, the freshness and unique cooking procedures make Mexican dishes stand out from the rest.
Mexican culture is vibrant and diverse with many festivals and folklores embedded deep within it. This in itself makes visiting Mexico a once in a life-time opportunity for many. This coupled with the people as well as their nature also makes it a special place to visit.
These are some of the most unique aspects that make Mexico a great international travel destination and if you want to travel to somewhere special and memorable, then Mexico is one destination that you should consider visiting.