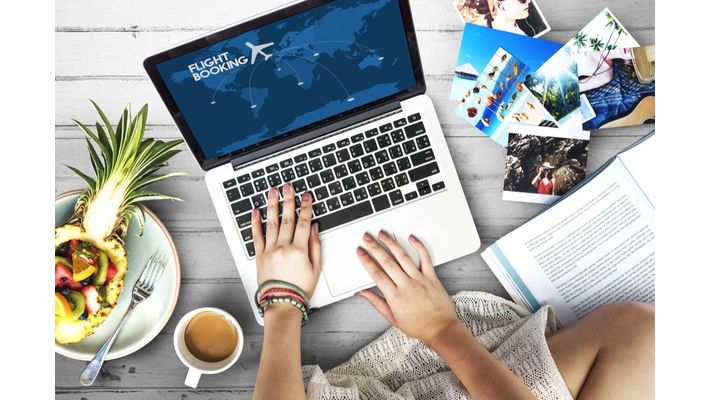 Even though 2020 wasn't the right time to plan your trips, many of us entered 2021 with the hope of things changing for the better. From travel junkies breaking out the map to travel around the globe to families planning for a weekend getaway, many of us find pleasure in travel and owing to the covid19 pandemic and the resulting lockdown, many of us have been shackled to our living room couches for almost the entirety of 2020. With the vaccine rollouts looking good and effective, it wouldn't be an exaggeration to say that most of us yearn to travel freely and stress-free from now on. With that said, even without the pandemic, seasoned travel veterans, as well as amateur travellers, have faced both major and minor glitches more than often during the travel. So here are seven tips that will help you in making your trip even more enjoyable and less stressful.
1. Pack Smart: Most of us have been in that situation where we totally underestimate the things we need to pack and try to push everything in at the last minute and in that hurry forgetting to pack something important as well. So, from now on, plan and pack early and make sure that you plan accordingly taking into consideration the place you are travelling. Also, avoid the temptation to pack anything and everything. Carrying an extra bag will also be a good idea that will allow you to deal with any unforeseen packing dilemmas during your travel.
2. Importance of Carrying a Portable Charger:Let's be real, our mobile phones have now become an extension of ourselves and it will be hard for most of us to face a situation where our mobile phones have zero charge left and we are left stranded in a place that we don't know. So, carry a portable charger when you are travelling and it will surely come in handy for you.
3. Buying a Dummy Wallet: Pickpockets are a common theme across various travel destinations and the fact that you are an outsider makes it easier for them to get away with it. You don't want to be stranded without having a single penny with you in a place that you don't know. So, carrying a dummy wallet can act as a security mechanism for you and if you lose your dummy wallet then be more aware of your valuables. This will help you to not lose your entire wallet and money which can turn your dream vacation into a nightmare.
4. Downloading Google Maps: Travelers now heavily rely on virtual navigation platforms to find their way around a place that they have never been before and Google Maps is one of the most popular virtual navigation systems available.With that said, especially in an unknown place, the performance of your data connection cannot be trusted completely and as an extra safety measure, you can download Google maps by simply typing 'ok map' in the search option and then click download to save the area of the map that you need. This will allow you to use Google Maps offline and now you don't need to worry about both you and your data connection getting lost at the same time.
5. Try to Always Carry a Pen: You are in a place that you have little to no idea of and you want to note something, for a couple of times you can open your phone and type the information but this will adversely affect your phone's battery. So, instead of looking at another person to bail you out of this situation, try to carry a pen and a small pocketbooklet with you while you are traveling.
6. Mark your Luggage as Fragile: You don't want to go on a tediously planned vacation and see your baggage being tossed around at the clearance. Just request for a 'fragile' sticker at the counter and the best thing about this is the fact that it doesn't cost you anything. Apart from the fact that it will ensure that your baggage will be handled with care, this will also help you to not wait a long time at the belt for your luggage owing to the fact that luggage that has the 'fragile' sticker on them will come to the belt first.
7. Exercise to Fight the Jet Lag: After a long flight, many will feel jet lag which can lead to fatigue and insomnia. If you are going for a vacation, this can seriously affect your entire mood. So,by doing some moderate exercises or by doing yoga, you can deal with the after effects of jet lag.
Travel helps us in multiple ways and in this fast-moving world, taking a break and going for trips and vacations can help you to recharge yourself before getting back to your busy schedule. These above-mentioned tips will help you to worry less when you travel and enjoy the entire experience even more.