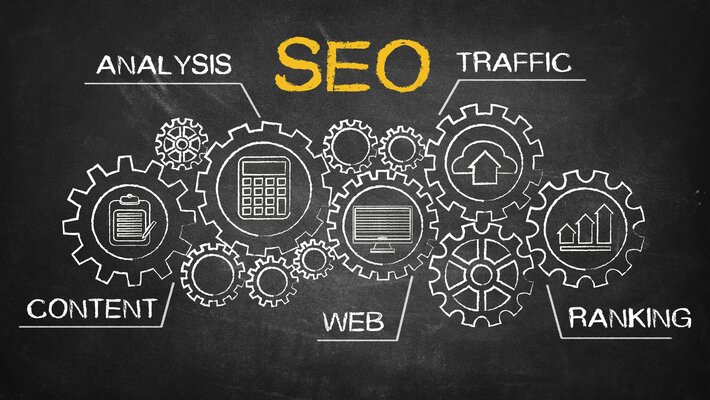 Getting traffic on the web is no easy task and for many years, experts have been finetuning the art of how to get the maximum traction on the internet by attracting more people into their website. Being SEO friendly is the primary goal for many companies nowadays as more and more business operations are going digital. And this paves way towards increasing interactions with potential customers in the digital realm. With that said, many business leaders still don't have a clear idea regarding what is SEO friendly content, easy steps to write SEO friendly content, and what are the various tips for writing SEO-friendly content. So, in this article we will dive deep into what is an SEO friendly content and how can one write SEO friendly content for their website.
First of all, lets look at what is an SEO friendly content – to put it simply, an SEO friendly content is a content that is being created in such a way that it will help the search engines to rank it high.
There are plenty of advantages to that including:
Improved Ranking
Increased Rate of Conversion
More Traffic
Better Awareness about your Content
Building More Attention for your Brand
Now, lets look at how can someone write SEO friendly content for their website in an effective manner.
Even though thought-leadership types of content are encouraged by SEO, it is important to note that keywords still play a crucial role in making your content SEO-friendly. So, it is crucial that you find the best keywords to go along with your content which will help you to dominate the search results and by doing that reach your target audience much more efficiently.
With that said, there are certain facets that one should keep in mind which choosing the right keywords for your content and that includes the following.
Understanding the intent of the searcher behind the keywords that you want to use is crucial.
Research the various resources that are needed to create a competitive content that will be showing up in the search results
Look more for long-tailed keywords.
Another thing that you want to follow for not only to make a SEO friendly content to but make any good content is proper structuring. First of all, identify the main portion of your content and then divide into different parts so that it is easy and fast to write. This will be a great way for you to not only get more traction but also to improve the quality as well as the quantity of the contents that you make.
The Importance of Titles:
The next important facet in making a SEO friendly content is the title and giving a catchy title can not only make your content SEO friendly but it will also help you to attract more people towards your content. Also, if you are able to come up with a title that lets people understand what the content is about that is also a win for you.
Now, lets take a look at how one can optimize your title so that your content can become SEO friendly.
Putting your keyword at the beginning of the title can help.
Titles that are below 60 characters can also help

Small Paragraphs:
One might think, having long paragraphs can make your content SEO friendly but the truth of the matter is that if you can make your paragraph small and precise, the better it is for your content. Apart from that, using different formatting options including highlight text, changing the font, and adding bullet points can work as well.