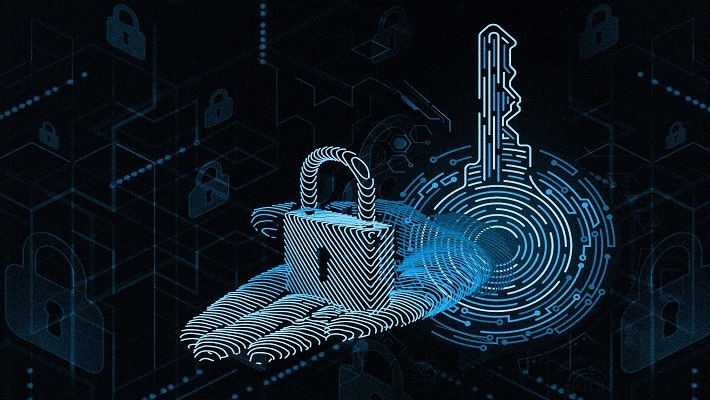 Instant Messaging and chat apps - the most popular forms of text-based communication, have changed the way we communicate today. While millions of people around the globe send and receive messages using messaging apps, a huge amount of information is being collected, every day.
In one of the surveys regarding Messaging Privacy Concerns, the respondents were asked to rate on how important it was for them to keep their messages private and secure, on a scale of 1-10, where 1 represented 'not important and 10 – very important, it was found that most of the respondents clicked on number 10 – showing that it was very crucial for them to keep their messages private and secure.
Also, when the respondents were asked if they read through the terms and conditions while installing or updating an app, nearly 35 percent of them said they always do so before accepting them. This number was higher than expected since the updated terms and conditions usually comprise multiple pages of legalese.
Services such as Messenger, WeChat, and most importantly WhatsApp have given the mobile operators a run for the money. Among the aforementioned apps, WhatsApp is one of the most sought-after messaging applications by people around the world. This Instant Messaging app has also revolutionized the messaging app market through its stunning features.
Numerous attempts were made to clone WhatsApp as a chat app, but unfortunately, all efforts went in vain as none of them could yield the desired result. In spite of introducing functionalities that are similar to the ones used in WhatsApp, no app to date has ever been to overthrow WhatsApp's supremacy as a chat app.
While most of the messaging/chat apps affirm that their chap apps are built on end-to-end encryption, according to reports, over 73 percent of people around the world use WhatsApp to chat with their friends and families. And, India with more than 400 million WhatsApp users, is one of the biggest markets for the Instant Messaging app.
In the international arena, WhatsApp has been considered to be a secure mode of communication owing to the end-to-end encryption system that it offers. However, the recent controversy of WhatsApp's new terms of services has caused users to think about continuing to use the app or delete it.
The Indian Government's warning against WhatsApp's 2021 privacy policy
WhatsApp – the American freeware and Instant messaging app may face legal action in India by Tuesday, May 25, 2021, if it does not send a satisfactory reply to a new notice that was issued by the Ministry of Electronics and Information Technology. The Ministry of Electronics and Information Technology has asked WhatsApp to withdraw its latest privacy policy update, ministry officials said.
"We have a sovereign responsibility to protect the rights and interests of Indian citizens. The government will consider various options available under the law," a senior IT ministry official said.
In a communication sent late on 18th of May 2021 to the company asking them to withdraw the new privacy policy, the IT ministry said, "The changes to the privacy policy and the manner of introducing these changes including in FAQ (Frequently Asked Questions) undermines the sacrosanct values of informational privacy, data security and user choice for Indian users and harms the rights and interests of Indian citizens."
Officials stated that mere deferral by WhatsApp of the last date to accept the updated terms beyond its deadline of May 15 did not exempt the company from respecting informational privacy, data security, and user choice for the Indian users.
In a statement, WhatsApp said it continued to engage with the Indian government and its update did not impact the privacy of personal messages for anyone. "No accounts were deleted on May 15 because of this update and no one in India lost functionality of WhatsApp either. We will follow up with reminders to people over the next several weeks," a spokesperson said.
While this is the 2nd communication by the IT ministry to WhatsApp asking to withdraw its controversial privacy policy, in January this year, the IT ministry had drafted a letter to Will Cathcart, who is the global CEO of WhatsApp, asking to withdraw the latest privacy and policy update.
The privacy update, the IT ministry letter had then said, enabled WhatsApp and other Facebook companies "to make invasive and precise interferences about users."
"This approach has the potential to infringe on core values of data privacy, user choice, and autonomy of Indian users. Given the huge user base of WhatsApp and Facebook in India, the consolidation of this sensitive information also exposes a very large segment of Indian citizens to greater information security risk and vulnerabilities creating a potential honeypot of information," the IT ministry had stated in the letter to Cathcart.
In the new notice, which was sent to the Instant messaging company on the 18th of May, the IT ministry reiterated the "discriminatory" treatment that WhatsApp has meted out to Indian WhatsApp users compared to those in Europe. "As you are doubtlessly aware, many Indian citizens depend on WhatsApp to communicate in everyday life. It is not just problematic, but also irresponsible, for WhatsApp to leverage this position to impose unfair terms and conditions on Indian users, particularly those that discriminate against Indian users vis-à-vis users in Europe," the new notice reads.
In the letter sent in January this year, the IT ministry had stated that WhatsApp's accept-the-terms-or-leave-the-platform stance for Indian users, "betrayed a lack of respect for the rights and interests," of users in India, while the same did not apply to its European users.
The IT ministry in the month of March had taken a similar stand before the Delhi High Court. Through an affidavit, the IT ministry had stated that WhatsApp must be barred from rolling out its new privacy policy since the company violated most of the existing IT rules.
On May 17th, during the hearing on this issue, WhatsApp informed the High Court that the company intended to go ahead with the roll-out of the new privacy policy as planned and the deadline stood as May 15. The Instant Messaging company also stated that it would continue reminding the users who have still not accepted the terms to do so, and if they did not accept the terms or fail to do so the company would in due course limit their usage of the platform by making certain services and features unavailable to these users.
WhatsApp made announcements regarding the updated policy terms through an in-app notification, where it requested users to agree to those by the 8th of February. If they fail to do so they would lose access to their accounts, the company said.
But owing to protests by privacy activists and users, the Instant messaging company on the 15th of January announced that it will delay the implementation of the changes to the 15th of May.
Furthermore, WhatsApp has reiterated that its messaging app is end-to-end encrypted. Therefore, it does not have access to private chats or locations and neither does the company share private messages or other data with Facebook. However, some of the "business conversations" hosted with the social network for advertising, will be used by WhatsApp through the new update.