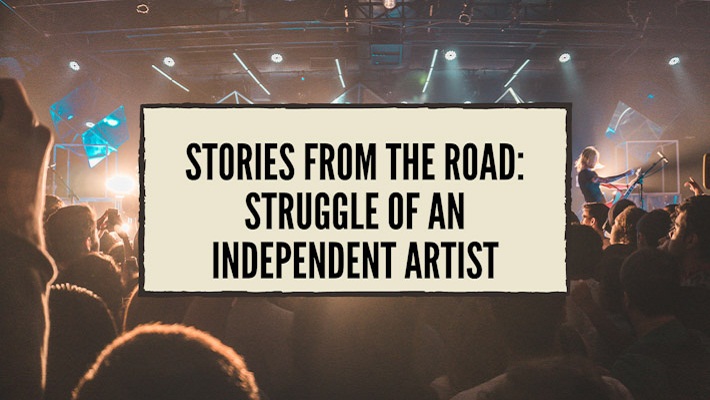 In the fullness of time, the flow of musicians who plump to work independently grows stronger. Each day they struggle to conquer a trade that tends to be tiring to conquer a trade that in many cases is tiring and becomes a game of impossible seas.
The Struggle To Be Independent
This article can't explain entirely the daily work that independent artists have. In 21st century this game became a new musical wave where the public became the record label, where capturing any sound, rhythm, melody is our right hand to create a path that in many cases can lead the way to success, motivation, courage and constant attempt become the combination to achieve the aspired goals, so as not to dissolve in an industry that takes more strength every day, independent artists are like a machine with moving parts that convert power into motion for the creation of genres, songs and rhythms that become the inspiration for other artists or even for life itself.
What Is The Biggest Hardship For Independent Musicians?
The big hazard for independent musicians is that they have little chance of being heard, and the few opportunities to be heard on the radio or in the different media. The big record labels are looking for artists who want to adjust to their contracts that normally do not benefit the artist, basically they fool the innocent artist for their profit. Therefore, at some point along the way the artists decided to look for a way to gain public, either through social networks, paying at a radio station, contacting a talent scout or getting support by selling our musical art.
"You don't need a record label. As long as you have heart and play with patience, you'll get what's coming to you."— Frank Carter, Artist
The Importance Of Public
This is the most important part for artists, without an audience an artist does not exist and the public is the core and the engine for all functions.
The Hunt For Way Out
Over the years the music industry has grown in size, resulting in new ways of marketing and disseminating music. This change in the industry is beginning to take place thanks to social media.
Where Are The Record Labels?
Independent musicians are no longer looking for record labels to produce their productions and if they do, they must be record labels without commercial interests, which are also called independent and of which there are very few.
This is how the idea of the few record labels that become independent labels was born to help independent artists by offering them a nobel treatment with good terms and thus be able to collaborate in the constant search to realize their dreams.