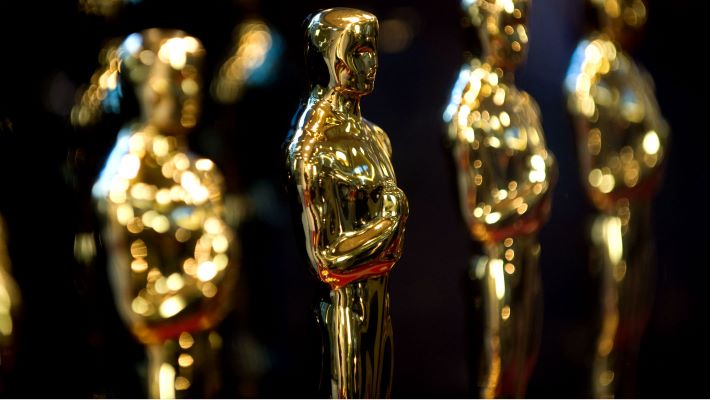 Every year in the world of arts, masterpieces are made, be it music, film, theater or television. In order to honor these works of art, titles and awards were to be bestowed on the makers of such fine works. The Oscar is one such award that is given to Films. The Oscars also have categories which award non Hollywood movies too. It is a cutthroat competition to get into the Oscar nominations with all the movies that are being produced. The Oscars are an annual event hosted by the Academy of Motion Picture Arts and Sciences (AMPAS).
Oscar Trivia
The Oscars make a buzz every year, it is one of the most viewed televised events, but this was not the case nearly 90 years ago. The first Oscar ceremony was held in a hotel with barely any attendance and succeeding years they were just announced on the radio or communicated by newspapers next day. Overtime, film became more widespread and was made accessible to the masses, the Oscars gained traction and hit the small screens. But in 2021, a significant decision was taken, it was declared that movies which never had a theater release were also eligible to win an Oscar, under the condition they would be released in the future.
The prestigious award ceremony also has its own share of being known for other things too, veteran actor Leonardo DiCaprio after winning his first Oscar for Revenant in 2016 used the platform to address climate change, Will smith slapping Chris Rock for a joke he made on stage was the biggest talk of the 2021 Oscar ceremony. And of course let's not forget the fashion styles showcased by various celebrities, some are amazing, some are humble, some are simple and some are…let's say their sense of fashion is something we cannot comprehend.
The Recipients of 2022 Films
The 95th Oscars just got concluded and let us have a look at those who went home with the awards.
Best Picture- Everything Everywhere All At Once
Best Actor- Brendan Fraser, The Whale
Best Actress- Michelle Yeoh, Everything Everywhere All At once
Best Supporting Actor- Ke Huy Quan, Everything Everywhere All at Once
Best Supporting Actress- Jamie Lee Curtis, Everything Everywhere All at Once
Best Director- Daniel Kwan with Daniel Scheinert, Everything Everywhere All at Once
Best Original Song- Naatu Naatu, Kaala Bhairava and Rahul Sipligunj ,RRR
Best Original Score- All Quiet on the Western Front
Best Makeup- The Whale
Best Costume Design- Black Panther: Wakanda Forever
Best Cinematography- All Quiet On The Western Front
Best Original Screenplay- Everything Everywhere All At once
Best Adapted Screenplay- Women Talking
Best Sound- Top Gun: Maverick
Best Film Editing- Everything Everywhere All At once
Best Production Design- All Quiet On The Western Front
Best VFX- Avatar: The Way Of Water
Best International Feature Film- All Quiet On The Western Front
Best Animated Feature- Guillermo del Toro's Pinocchio - Guillermo del Toro, Mark Gustafson, Gary Ungar and Alex Bulkley
Best Documentary Feature- Navalny
Best Live Action Short- An Irish Goodbye
Best Documentary Short- The Elephant Whisperers
Best Animated Short- The Boy, the Mole, the Fox and the Horse
Until The Next Oscars
This year Everything Everywhere All At once was clearly the favourite, bagging a whooping seven awards, but like always there were other things other than the awards that were memorable, late night talk show host Jimmy Kimmel took a jab at the previous Oscar's "slap" incident, which was one of the reasons the Oscars got traction in that year, Hugh Grant's sense of humor was to be appreciated and last but not the least, An Irish Goodbye's cast sung their native version of happy birthday to Actor James Martin