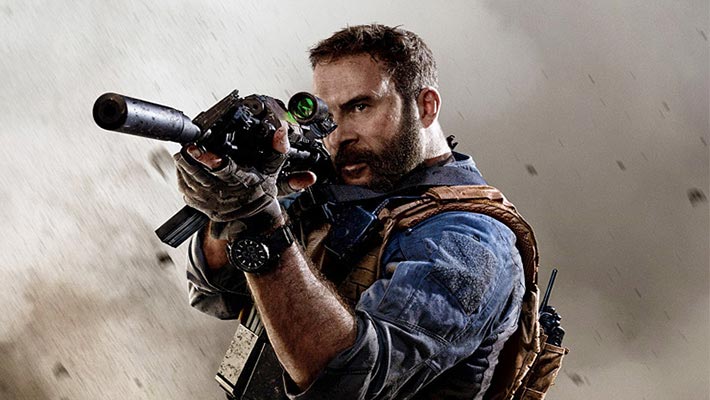 Activision released the famous game franchise named Call of Duty (CoD) for mobile devices on the 1st October 2018, and just within a week of its release across Android and iOS platform, this game crossed a million downloads across the world. CoD has always been one of the close to the heart games and has been really famous among the worldwide gamers. Its most recent hit was the Call Of Duty: Black Ops 4 that got released in October 2018. The mobile version will also feature famous maps from the console version so as to replicate the spirit of CoD.
Not only today's weapons and vehicles, but CoD also combines a futuristic approach to give an extra highlight to the game. And, one of the most popular gameplay modes in the CoD is the Battle Royal mode which has been developed considering the gamers interest for this particular mode.
However, unlike other games in this genre, CoD has better graphics and better gameplay and features which are actually missing in other games in the same genre. For instance, unlike other games of the same format, CoD allows the players to fly helicopters, use RPGs and tanks, drive vehicles with machine guns, and also revive players even if they get killed.
Also, there are several other features which one will get hooked on if they start playing this game. Moreover, this game has various other multiplayer modes that includes, Team Deathmatch, Frontline, Domination, Search and Rescue and also a practice mode with bots.
Hence if you are playing are even planning to install CoD, here are some unique tricks and tips which will certainly help in winning against your foe:
Always adjust your graphics settings
To maintain smoothness of the game, you must always keep your settings at optimum. For instance, if your device supports ultra HD but renders a low FPS, then you must change the graphic settings to a normal one so as to seamlessly play the game without any lag. Hence you should always consider keeping the graphics in HD or any lower ones so that you will be able to render all the frames and provide you with smooth experience. However, if your phone supports higher graphics then playing in a higher FPS will provide you with faster gameplay, hence enabling an advantage over other players.
Set your Shooting Mode
There are two different shooting modes in Call of Duty - a simple mode and an advanced mode. For example, if you play with the shooting settings on a simple mode then your weapon will automatically fire without your scope whenever the aim pointer goes over the enemy. Thus, advanced mode is always advisable to play the game in an advanced mode.
However, one can always play with a simple mode, but, if you want to win and succeed in the battle royale mode, you must go for advanced settings mode. However, if you prefer playing in simple mode you can go ahead; advanced settings will be indeed needed if you wish to succeed in battle royale mode. There is another problem with the simple mode, which is that whenever you try to zoom in to look at your enemy by scoping in and by accident if you aim a pointer lands on the enemy, it will start shooting thus giving away your position easily.
Always upgrade your weapon from time to time
If you are playing multiplayer mode, you can use the weapon which you own unlike the battle royale mide where one has to search every weapon. Hence, it is always advisable to upgrade your weapons so as to have the upper hand while playing multiplayer modes. The upgrading of weapons allows a player to make various changes on a particular weapon and equip it with various goregrips, magazines, sights, and stock, thus increasing the chance of killing your enemy in a less amount of time.
Hunt for enemies using Crouch and Slide
While sprinting, if you press the crouch button, players can slide forward, which will help to change location faster and even dodge the incoming barrage of bullets. As one can shoot while sliding, it will be an advantage for you over your enemies if you master the skill of crouching and shooting combination.
Use the helicopter and Tanks wisely
CoD is only one game in this genre where players can use helicopters and tanks in the battle royale mode. However, players should always use helicopters and tanks wisely because if the enemy has some sort of RPGs, then you will be history. But, if you use it wisely, both helicopters and tanks can be a game-changer for the user. For instance, helicopters can be used to go about the map in no time and if you have a squad playing with you, then your team can aim and go for the kill while you are flying it. And if we talk about tanks, it is one of the most brutal weapons in CoD. Two tanks are delivered across the map in the closure moment of the game and whoever reaches and has control of the tanks, they will have the utmost advantage of winning the game, as it has a splash damage.