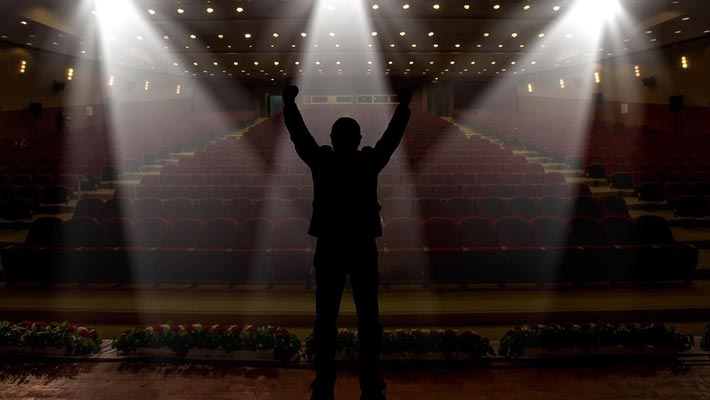 The greatest legacy one can pass on to one's children and grandchildren is not money or other material things accumulated in one's life, but rather a legacy of character and faith. - Billy Graham
But do these words stand tall in current times? Looking at the hottest topic of nepotism, the answer seems to be 'No'. We simply pass on money or material things accumulated to our kids rather than our legacy, irrespective of whether they deserve it or not. Nepotism till the time it doesn't impact or reduce one's life to dirt is no harm, but if it does, then we need to re-look at the ethics we are creating and the culture we are passing on to our next generation.
Nepotism isn't a new topic. Its existence has been for centuries, but the discussion caught pace recently. Let's say, even in the world of crime. However, since the day we lost a great actor Sushant Singh Rajput, it became a burning topic of debate among the masses globally, with many vouching to stop watching the movies of the so-called 'flag bearers of Nepotism'. So how much have they walked the talk?
According to a survey by YouGov, a third (34 percent) of urban Indians claimed nepotism did not influence their film choices until now but can likely be a consideration factor in the future. While 28 percent are open to watching films featuring star kids, 24 percent are against this practice in Bollywood and do not watch their movies. What surprised the most was the fact that older generation were more keen on watching movies of star kids, while a lesser number of young adults were open to watching star kids movies.
The report further highlights that around 37 percent of respondents prefer watching films of good actors, irrespective of their background, while 15 percent like to see films of actors with no Bollywood lineage and only five percent were intrigued by star kids and like watching their movies.
And with movie releases moving to OTT channels, more power vests in the hands of the viewers. This is why Sushant's last movie Dil Bechara, which was released on Disney+ Hot Star, created history as it became the biggest opener on the digital platform. The pandemic has really brought an opportunity for the industry to release the stalled movies on various OTT platforms which will result in the Indian OTT market to grow 45 percent to reach Rs.138 billion by the end of fiscal year 2023. But will this nepotism debate impact the growth of the OTT platforms?
OTT platforms seemed to be out of the nepotism debate till recently when Vidyut Jamwal tweeted about Disney Hotstar's promotion plan. He wrote, "A BIG announcement for sure!! 7 films scheduled for release but only 5 are deemed worthy of representation. 2 films, receive no invitation or intimation. It's a long road ahead. THE CYCLE CONTINUES". Actor Kunal Khemu too joined Vidyut and wrote, "Izzat aur pyaar maanga nahi kamaya jaata hai. Koi na de toh use hum chhote nahi hote. Bas maidaan khelne ke liye barabar de do chhalaang hum bhi oonchi laga sakte hai". Kunal pointed out the very important aspect of nepotism that needs to be fixed – offering level playing field for the outsiders in the industry to prove their mettle.
While for start kids, the playground is already set and their ultimate goal is to sip in KJo's Coffee in his show, for others the journey never ends. What better to recall than the banter between Ananya Panday and Siddhant Chaturvedi! Siddhant's reply to Ananya's nepotism rant was quite hard. He said in an interview, "The difference is jahaan humare sapne poore hote hain, wahin inka struggle shuru hota hai (their struggle begins where our dreams are fulfilled)".
This fact cannot be changed, altered or denied. We, as an audience, have the power to make or break an actor. Let's use the power to create some beautiful journeys for as many outsiders as we can. Let's not waste any talent, rather feed them to become the next Amitabh Bachchan, Shah Rukh Khan, Akshay Kumar or Madhuri Dikshit.