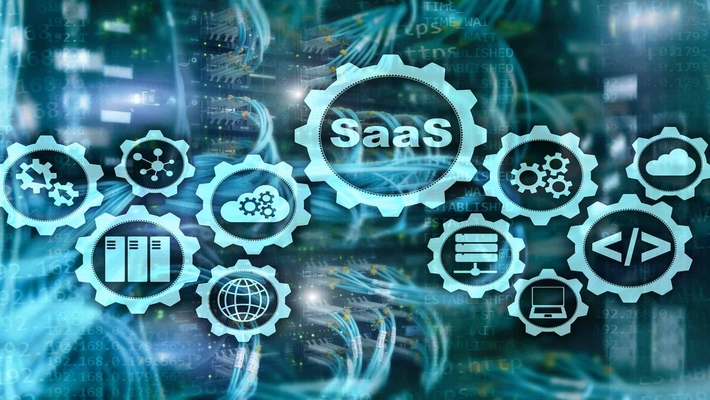 According to a report by SaaSBoomi (the community of SaaS founders), India's Software-as-a-service (SaaS) industry is anticipated to reach USD1 trillion valuation. It is also said that this is likely to create employment to around half a million and likely employ close to half a million jobs by 2030. Especially due to the pandemic, Indian SaaS companies have been one of the beneficiaries of the pandemic as it became imperative for enterprises to adopt technologies. As per the report, the digital transformation will lead to a significant growth of enterprises in the next ten years. Some of the notable advantages include Instant decision making, cost effectiveness, risk mitigation, and greater flexibility.
Similarly, BFSI has been one such industry which has seen a great deal of innovation due to the adoption of SaaS today. As organizations are leaning towards the software-as-a-service model, it is steadily revolutionizing the banking and finance industry by infusing business agility, providing a competitive edge, while optimizing costs. Moreover, SaaS is effectively helping traditional banks to compete with the fintech players who are rapidly growing its market share in India. Hence, with the financial solutions going online, banking players are inclining themselves with the software providers for a transition to stay relevant with the changing market dynamics.
However, adopting the SaaS model for players in BFSI must take some of the key considerations before going for the SaaS model for business operations. For instance, one should understand the business Value and prepare a robust technology strategy. Also, one should consider their business privacy, security, and regulatory requirements.
Here are five promising Indian SaaS Solution providers who has been bringing the needed innovation in the BFSI today:
Nuclei
Nuclei is a Bangalore based company who has been enabling digital banking platforms to seamlessly integrate with third-party products and services. The company was established in the year 2018 with a complete focus to help banks with digital banking solutions. Currently, this young tech company has been catering to some of the biggest names in the banking sector across India, Middle East and South-East Asia. Some of the reputed banks being SBI, ICICI, Canara Bank, IndusInd Bank, to name a few. "We create the frontend customer experience after merchants or service providers are integrated and deploy our solutions on the bank's app. The bank then distributes the service through their app to their own customers. Essentially, it is a framework for banks to go live with any third party merchants," stated Ankur Joshi, Founder at Nuclei.
Lendingkart
Lendingkart is also one such tech company who has been constantly on its toes to help Banking and Financial Institutions. The company launched its co-lending SaaS platform, which is named as Lendingkart 2gthr last year. This SaaS platform will help andl enable banks and other financial institutions to disburse unsecured loans to MSMEs across India by on-boarding within two weeks. This will also help in assisting the players in the Banking segment to expand their reach to remotely located MSMEs PAN-India. In a statement, Harshvardhan Lunia, Co-Founder & Managing Director of Lendingkart Technologies said, "Our objective has been to enhance credit penetration and this is a stepping stone in that direction. It addresses all the requirements of Banks and NBFCs that are precursors for them to diversify in the MSME segment and provide a one stop solution."
Genisys Group
Genisys Group headed by ASHOK J RABHERU CVO DL (Chairman & CEO) has been on a mission towards future-proofing the banking and finance industry. The company has been cateri considerably to save cost by enabling a seamless digital transformation through customized and personalized products and solutions.Furthermore, they are also helping in bringing the needed efficiency and productivity through its perfectly developed SaaS model as per the expectation of a given client.
CoinTribe
When we speak of banks & NBFCs, CoinTribe has been a perfect entity who has been playing a pivotal role in providing inputs for risk assessment, borrower acquisition, repayment management & borrower servicing, and transaction fulfilment. This is helping the players in BFSI to come online and expand their horizon. Furthermore, the company has also been playing a critical role for some of the leading banks to provide them white-labelled solutions. Thus helping these banks to provide faster loan approvals and disbursals to their customers. "Our SaaS solutions include risk analysis and loan origination and automates the process, making it cost efficient and time efficient for banks," stated Amit Sachdev, CEO at CoinTribe.
IQLECT
IQLECT is a Big Data analytics startup who has been providing its clients in banking and finance industry with high performing and easy to use Software-as-a-Service which has been empowering them to run seamless operations through predictive analysis and operational intelligence. This has been significantly helping organizations to improve their operations and customer engagement.