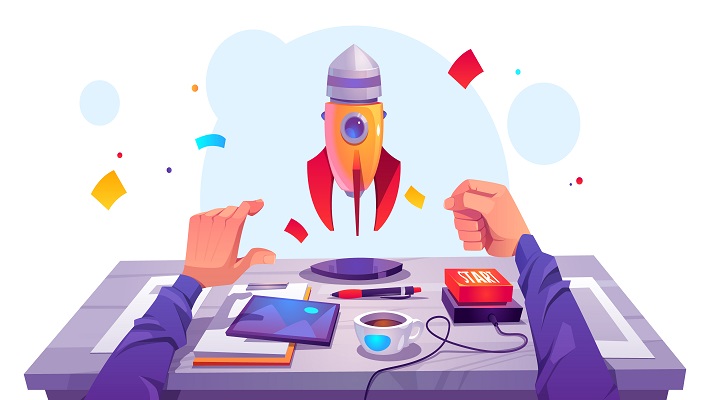 Most marketing teams today are focused on increasing traffic to websites and social media pages in hopes that that traffic will convert into quality lead for sellers to close. The cycle continues and the business expands.
While this is an oversimplified version of the conventional marketing playbook, it is applicable to most organizations and marketing teams.
But there's something missing - a strategy few marketing teams focus on despite driving companies towards long-term sustainable success and growth: increasing the value of existing traffic and leads
Conversion rate optimization (CRO) comes into play here.
This article will teach you what CRO is, why conversion rate optimization is important, some proven tips for optimizing conversion rate, and everything you need to know about CRO.
What is Conversion Rate Optimization?
Conversion rate optimization is a marketing optimization technique that uses a framework to increase the percentage of visitors who fulfill a website's objective. Conversion optimization looks at user behavior and focuses on what drives a particular market group to interact in a particular way with various marketing components.
Conversion Rate Optimization is concerned with convincing more of your website visitors to take the desired action on a webpage, site, or campaign.
A conversion optimization strategy helps you improve the number of highly qualified leads, increase revenue, decrease acquisition expenses, get more value from your current leads and prospects, and simply grow better.
Multiple conversions can occur on your website (e.g. homepage, pricing page, blog, landing pages, etc.). As a business, you want your website to be built in such a way that visitors convert into paying customers. With so much potential in various sections of your site, you should optimize each location to increase conversions.
There is a gold mine of CRO data in Google Analytics.
At a high level, the CRO strategy process involves:
Conducting a site-specific heuristic evaluation

Conducting quantitative research, conducting qualitative research, and analyzing user experience and behavior

Conducting a competitive analysis

Prioritizing website issues and developing a conversion metrics roadmap for your website (which pages need fixing)

Developing a hypothesis for testing

Development of new designs in response to the test hypothesis

Performing A/B tests (or multivariate tests)

Examining the results
Why is conversion rate optimization important?
CRO offers several advantages for companies. It all boils down to improving the efficiency of your company's sales process. If you use CRO marketing effectively, you can tailor your website content to the customers most likely to buy your services. Some of the advantages of CRO are:
It helps your website rank better on Google search engine results pages (SERPS). CRO is all about satisfying their customers' requirements, and Google places greater emphasis on sites that offer what customers are looking for.
According to a study by Hubspot, websites with at least 40 landing pages generate 12 times the number of leads. And these data further emphasize the issue. Companies that are more flexible in terms of creating multiple landing pages get 1200 percent more leads than those that only have one.
You have the ability to optimize your company's marketing ROI. The CRO focuses on maximizing the use of your company's resources so that it costs less and produces better results than other methods of increasing sales.
CRO allows you to understand your customers' habits, trends and demands. To effectively sell to the right customers for your business, you must first create an image of who those customers are.
You can gain a competitive edge over your competitors in your industry. If your rival is trying to drive sales by increasing traffic or expenses without employing the CRO, you will have the advantage of appearing more capable of meeting the demands of your customers.
This makes it easier for customers to buy from you. A CRO strategy seeks to eliminate anything that can make it difficult for a customer to do business with you. You don't want anything to get in the way of a sale, leading to a higher conversion rate.
Basic tips and conversion rate optimization best practices
With the CRO increasingly becoming an area of ​​focus, new research and discoveries continue to emerge. You don't necessarily have to apply everything to your site. Any corrective action must be based on visitor data and feedback. However, here are some basic techniques you can try to optimize conversion rates.
Content lures act as an incentive for site visitors to provide their email addresses or other contact details. This could mean, for example, offering a piece of content – ​​such as an ebook, white paper or checklist – as a free download. Relevant, thoughtfully designed content helps convert more regular readers into leads and customers. You can place these content lures in blog posts or use pop-ups and drop-down menus to display them.
You can optimize conversion rate by adding chat functionality to your highest converting pages or critical pages like pricing and checkout. Live chat lets you interact with visitors in real time to drive them to convert and provide more value. This increases the likelihood that they will take action, rather than remaining idle on the page or leaving.
Reapproach quitters to your site
Even with your best optimization efforts, there will always be visitors who leave your site without converting. With a small advertising budget, you can use retargeting to bring them back to your site. You can run campaigns based on cookie settings and bring back site visitors with retargeting ads.
Enjoy your high-performing posts
You will always have a set of consistently top-performing blog posts. You can use these posts to improve your calls to action or add page banners. These blogs can also be used to drive more traffic to other pages.
Heat maps help you see how all your visitors interact with your site. You can understand how a visitor scrolled through your page, where they clicked, and how deep they are on the page. With this information, you can optimize the conversion rate of your pages for more clicks and greater scrolling depth.
One of the most proven and recommended CRO techniques is A/B testing. With it, you can create different versions of the same page and experiment with which version works best for your audience. This will help you better understand your audience.
Conclusion
Hopefully, this article has given you a better understanding of Conversion Rate Optimization. Also, by implementing all the above conversion rate optimization best practices, you will be able to see a rapid increase in sales or leads.
Best of luck!