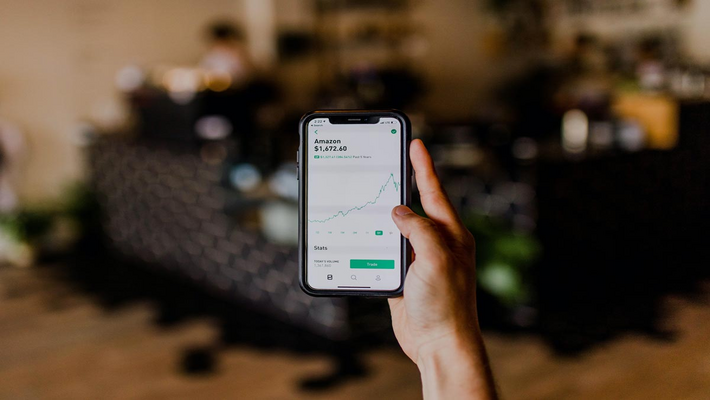 The circumstances are unpredictable, and the world around us is rapidly changing. Even if we are all confined to our homes, the pandemic is causing chaos on the global market and ultimately, leaving investors perplexed and concerned about financial stability. The COVID-19 has cast a cloud over the financial sector, and numerous platforms are now assisting investors in their trading journey to stay abreast.
The majority of these financial applications make it easy for both beginners and expert investors to manage their portfolios. These services help investors save money and improve their portfolios by providing many convenient services. According to industry experts, there is no single app that everyone can use. Because each investor's demands are different, an investor should select an app that will best assist them in managing their funds and achieving their financial objectives.
Here are some of the best applications for organizing and investing your money. All of these applications are excellent for beginners, and they make it simple for individuals who are just getting started with investing.
1. Zerodha –
The most popular app in India is Zerodha, which has a zero-brokerage charge for investors who want to invest in commodities, currencies, stocks, IPOs, and direct mutual funds. It is more trustworthy and reliable because it innovates in response to investor needs. It charges zero brokerage costs for mutual fund and equity delivery, as well as zero commission for direct mutual funds, with the highest brokerage price in this app being 20 rupees. This app's key selling point is that it can be utilized by any investor, whether a novice or a seasoned trader.
2. Groww –
This is the most popular investment platform among millennials. It allows investors to keep track of their portfolios and invest in mutual funds across all AMCs in India from one central location. Personal financial information is also created by the site to help its users better understand their finances. The platform has also built active communities both online and offline where investors can interact and learn from peers to assist investors to obtain insights. There are also numerous in-app tools where new investors may interact with the investor community and learn about the intricacies of investing through educational content. Groww has announced that it will begin offering stockbroking services to its consumers.
The COVID-19 has cast a cloud over the financial sector, and numerous platforms are now assisting investors in their trading journey to stay abreast
3. 5Paisa –
At the BSE and NSE, 5 paisa offer commodities, currency, equities, and mutual fund trading. Regardless of the size of your trade or exchange, you will be charged the lowest brokerage cost of 20 rupees in this app. The optimal plan, platinum plan, and titanium plan are among the prepaid investment plans available through this app. Customers must pay a small amount of money for an additional fixed monthly fee under these programs.
4. Moneycontrol –
Moneycontrol Markets on Mobile is your go-to app whether you're an investor, trader, or a novice seeking to learn the ropes. Moneycontrol is a one-stop shop for everything from maintaining your investment portfolio to keeping up with the newest news and updates on your favourite stocks. The app gives you access to real-time quotations on Indian and global indexes, stocks, futures, commodities (both MCX and NCDEX), currencies, and mutual funds. On the money-control Forum, you may also seek assistance from other investors to help you improve your tactics and make better selections.
5. Kuvera –
Kuvera is another site that allows you to invest in mutual funds without having to pay a commission. It includes a user-friendly interface that allows investors to create financial goals and do fund research. Signing up for this site is straightforward, and the KYC is based on PAN, so investors do not need to upload any other documents.