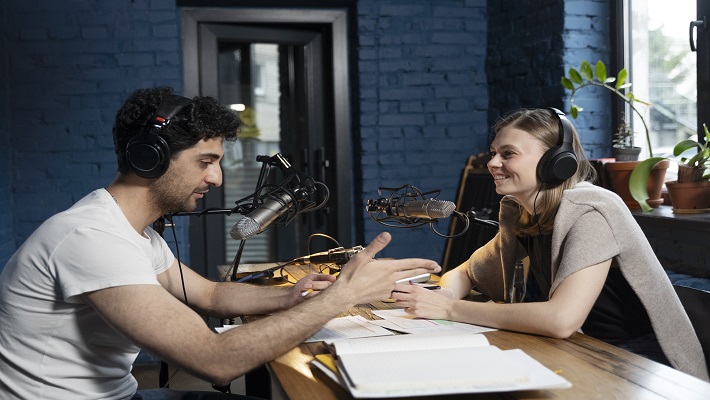 There is a common mindset that the podcast is an effective way to capture the listener's attention on any specific topic and deliver to their expectations. At some point in life, you would have kept your eyes and ears close to trending ones such as sports, health, comedy, crime, and news and enjoy. However, looking closely at the current market, yes! In recent years, the industry has seen a phenomenal rise, with heaps of episodes through several genres and topics, and podcasts have become a crucial part of media consumption. When the podcast grows, will it saturate or go with the same flow? Let us thoroughly examine this and how it is getting impacted.
Quick Sucess, Boon and Bane
The podcast initially created a revolution, and users were attracted to and used it. It was a quick success when it came in, and the users identified its scope and leverage mainly for marketing objectives as it was appealing and easy to access. Once the recording is done, it can be published on social media platforms, which allows users to participate from all walks of life and perform well to their standard. Nevertheless, the rapid expansion may have opened the way to saturation as it grows. Also, the market has many podcasts available standing out, and gaining audiences becomes difficult.
Entry of Giant Firms
The more prominent firms and the media industry clearly understand the podcasts and how they impact their marketing objectives. As they know the benefits, they have invested massively in content creation and acquisitions. When these giants get the hang of podcasts and create impacts in their advertising world, the small players who have been a part of the same badly affect their proceedings seriously and find it very challenging to compete with the financial soundness and workforce of the giant ones. So, survival becomes very hard, and may be in a situation to step out.
Financial Pressures
The podcast may deliver a promising platform for content writing professionals, but having consistent revenue is still a serious concern. As many users leverage this facility, the market has become saturated and lost its charm. The primary source of income comes through advertising for podcasts, and that too, the high profiles have a higher chance of getting it, and for other participants, it is unlikely to enjoy the benefits and may become sideline. Consequently, the industry becomes highly competitive and hard to survive. The industry must think about new strategies that allow more hosts to join and benefit from it.
In a nutshell, the podcast industry has done exceptionally well in recent years. Still, it is time to innovate or change style or whatever makes the journey go smoothly for the participants. Though challenges are involved, it will not affect the industry; instead, it acts as a cautionary flag, and there is no chance of a bubble bursting in the long run. What must be done is closely looking at the market, innovating at the right time, identifying the potential gaps, and finding a suitable strategy to mitigate the risk.