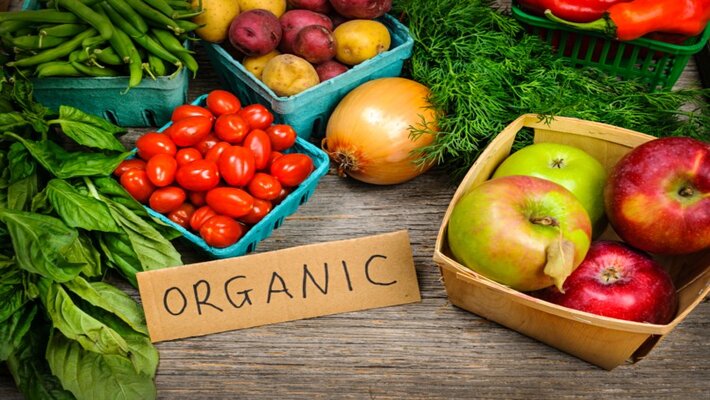 People have realized that consuming inorganic products is bad for their health and for the environment in the long run, hence organic products have gained immense popularity. Organic commodities are manufactured entirely of natural components and are ready to eat, making them healthy for us. Organic products were formerly mostly consumed by rich Indians, but as time has passed, their appeal has spread to a wider audience, opening up several business prospects for budding entrepreneurs. Several entrepreneurs are marketing effectively, creating healthier products and services which will appeal to a wide range of people, including the working class.
The country's continually expanding digital literacy rate is one of the key reasons why demand for organic products is increasing in India. People are becoming more aware of the benefits of natural products and are attempting to avoid the negative impacts of pesticides and chemical fertilizers used during production. Here are 5 Indian top organic brands to consider in 2022 if you're considering switching to organic products –
1. Organic Tattva –
Organic Tattva is an organic company that offers nourishing products that are free of artificial chemicals. The firm provides a diverse selection of organic grains, pulses, and cereals that are both high in quality and quantity. Natural nutritional ingredients in these goods help to improve your life and health. Organic Tattva does not use any adulterated items such as pesticides, composts, or other ingredients to improve nutritional features. All of the nutrient impacts are consistent, natural, and completely safe to consume.
2. Vedix –
Vedix is India's first personalized ayurvedic lifestyle and healthcare company, offering customised hair and skincare regimens. The Ayurvedic Tridosha principle lies at the heart of the brand. Through a questionnaire, Vedix promises to comprehend one's prakruti including skin/hair/body issues. Then create products using machine learning and artificial intelligence technologies.
3. Soulflower –
Soulflower is a Mumbai-based company specialized in handcrafted soaps and essential oils. These items are aroma-based, vegetarian, and cruelty-free to animals. They exclusively utilize natural oils and extracts, resulting in a diverse assortment of goods. The soaps are not only handcrafted, but they are also filled and packed by hand, giving us an indication as to how pure the products have been.
4. TheButternut Co. –
The Butternut Co. is the first one to offer organic almond butter to the regular Indian customer. Sahil Kukreja and Ankita Maniktala Kureja established it in 2016. The company's product line is built on a wide range of butters and spreads. TheButternut Co. has discovered the perfect balance where health joins flavor is via knowledge and experimentation.
5. Ruby's Organics –
Ruby's is India's first company to provide a comprehensive organic cosmetics line, with items primarily designed to meet the demands of Indian skin conditions. Rubeina Karachiwalla began this business as a kitchen experiment, and it currently solely produces natural and organic items. Initially, the most commonly used components were beetroot extracts, and the first few items were manufactured using coffee grinders.
In India, the market for organic products is now expanding rapidly. The growing importance of health consciousness in India is a significant element boosting demand for organic products in the country. Consumers in India have begun to pay attention to the natural content and quality of the items they use or eat. Furthermore, consumer spending on health and wellbeing items has expanded dramatically, owing to reasons such as robust economic development, urbanization, and growing income levels.