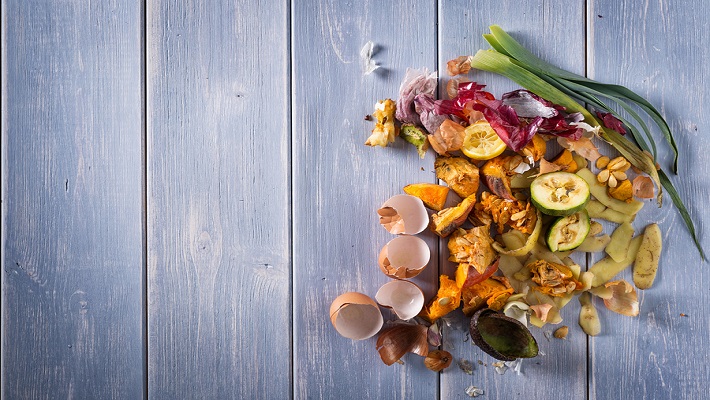 29th September is designated as the International Day of Awareness of Food Loss and Waste by the United Nations General Assembly. While this was an excellent opportunity emphasizing the significance of decreasing food waste as an important sustainability challenge for the hospitality & foodservice industry, food waste epitomizes an unsustainable system of food production & consumption. "The amount of food being wasted every year will increase by a 3rd by the year 2030, when 2.1 billion tons will either be lost or thrown away, equivalent to 66 tons per second", states a report by the Boston Consulting Group.
While there is huge food wastage that is happening in developed economies, an estimated 842 million people in underdeveloped nations are experiencing chronic hunger. Furthermore, the pandemic has increased the hunger crisis.
The How & Where of food wastage
Food loss & waste occur at every phase of the global food value chain right from agriculture production till it reaches the final consumers. Production of food is connected to land conversion & biodiversity loss, and other factors such as energy consumption & greenhouse gas emissions, water use & pesticide use. Also, there is waste taking place in every phase of the transport, storage, processing, & distribution stages during the post-harvest & processing phases. Final consumption accounts for as much as forty percent of total food losses at the end of the food value chain. Evidence is clear that in developed economies, food is wasted at the final consumer stage of the supply chain mainly.
Therefore, Food waste management is now of high priority, owing to all the activities that are related to eliminating, decreasing, or evening recycling waste throughout the production & consumption chain. This makes people think if food wastage can also be decreased along the food supply chains.
The food waste challenge in tourism & food service
As one of the international foodservice industries, tourism indicates in food consumption & waste generation and consumer foodservices such as fast-food chains, canteens, restaurants, cafes, dining halls, & event catering. The tourism sector has a huge number of people employed than any other retail business, which includes fourteen million in the United States and eight million in Europe & serves billions of meals/year.
Food waste should be approached in a different way and as a multidimensional challenge. Here, several stakeholders in the food value chain play a major decisive role to integrate innovations that are aimed at Food Waste minimization & management.
The numerous stakeholders include Producers, Suppliers, retailers, employees, consumers, Collaborative platforms that help in partnering with food donation recovery partners and Technology providers.
The important objectives
The concepts that we have discussed here can help practitioners in becoming more aware of the factors which drive the food waste innovation adoption and any initiative in food waste minimization & management should definitely address the two most important objectives such as customization & awareness.
While customization is the true identity through which innovative food management practices contribute to the avoidance, re-use, or even recycling of food waste in every particular foodservice establishment, awareness helps in evaluating the perspectives of food services managers about the challenges, opportunities, costs, as well as benefits of several food waste innovations.
One of the conventional waste management programs which ignores social aspects of management as well as professional skills will definitely act as a huge hurdle in the effective implementation of food waste innovations. Also, the results also depict that interest in innovation in such programs as a systematic process for minimizing waste.
Foodservice providers leverage the innovations which are mostly based on a cost-saving analysis. While the interviews showed a lack of concern and knowledge about food waste management in general the food industry professionals are faced with a wide range of daily organizational as well as financial challenges that are related to waste sorting, storage, & disposal. These are mostly counted on the standard recycling/waste procedures their local councils do to make them available to cope with them.
Although most professionals have started to approach waste reduction through a practical and experience-based approach, there is no systematic implementation of waste reduction strategies based on forms of institutional knowledge, unfortunately & hence what they require is training & achievable goals to be set by governments.
In a Nutshell
A significant finding the academic research highlights is the importance of building partnerships among foodservice providers & other businesses, non-for-profits, as well as institutional players since closer collaboration depicts the criticality of getting together various stakeholders & combining their innovation types as well as innovation generation & adoption with higher efficiency. Therefore, this calls for numerous research, tools, & concepts for designing the innovative practices that support the future generation of Food waste management systems if the situation is said to ever improve.