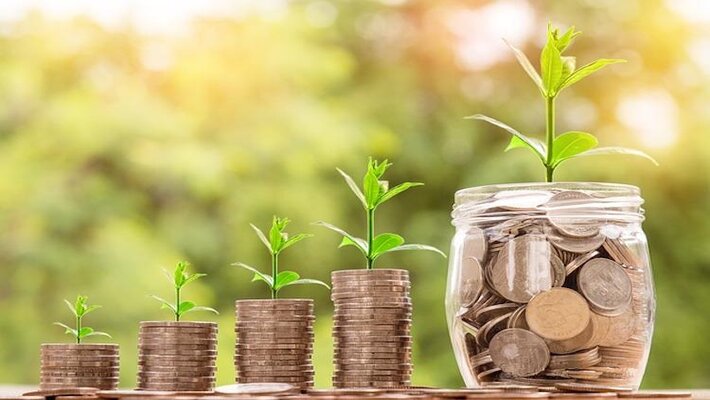 Multi billionaire, American business magnate, Warren Edward Buffett once said "Never depend on single income. Make investment to create a second source." Going one step further, many have turned investments as their primary/only source of income over the last couple of years. In FY 21, a SBI report states that the retail participation in the Indian stock markets rose consistently with 44.7 lakh retails investor accounts being added in just two months. Aside from that, the report also found that the number of individual investors during the same period skyrocketed by 142 lakhs. These stats show the changing mentality of Indians toward investments. And even though, there are plenty of investment avenues available now, in order to get the best ROI, five-year investment plans are a great option as these offer greater flexibility both in terms of wealth creation and spreading your risks.
Let's take a closer look at some of the best 5-year investment plans for individual investors.
ULIPs (Unit Linked Insurance Plans):
Unit Linked Insurance Plans or ULIPs is a unique investment option that can offer the dual benefits of both an investment and insurance. Aside from that, ULIPs also have other benefits such as- under Section 80C of the Income Tax Act, 1961, ULIPs can offer tax exemption benefits of up to Rs. 1.5 lakhs for the investors. ULIPs also allow easy switching options between various funds, as well as the option to make partial withdrawals after the completion of lock-in period for the investors. And owing to this, ULIPs have started to emerge as one of the most reliable and popular investment options in the country. A 2021 survey also showed that 66 percent of the respondents who participated in the survey are planning to invest in ULIPs in the future.
Recurring Deposits (RD):
One of the safest and popular investment options, Recurring Deposits or RDs are considered as a highly liquid investment option as money can be withdrawn anytime if an emergency arises. Other than that, most of the RDs offered in India have tenures starting from 6 months all the way to 10 years. RDs are also a great option for investors who'd rather want to invest a sum every month instead of investing a lump sum amount. Aside from RDs offered by banks, investors can also opt for postal RD. One of the biggest perks of RD is that, most banks offer the same interest rates for RDs as fixed deposits (FD) but the interest that you receive from RDs are taxable as per the existing tax slab.
National Savings Certificate (NSC):
This is an investment option offered by the Post Office and the interest rate for NSC sits at 6.8% as of now which is a tad bit higher than bank deposit interests. This government promoted investment option is suitable for those investors who are looking for a safe investment avenue. The lock in period for NSC is five years and under Section 80C, the amount that you have invested is deductible from the taxable income. Aside from that, the interest that is compounded annually can also be deducted from taxable income but the interest that you receive on maturity will be taxable.
A 2020 study found that with an average age of 28, Indian millennials are creating a rapid shift in the Indian investment psyche. With a myriad of options to choose from, investors especially beginners can feel overwhelmed when looking for an investment option that is risk free. These afore-mentioned investment options can be the right investment avenues for those are looking for great ROI with minimum risk.