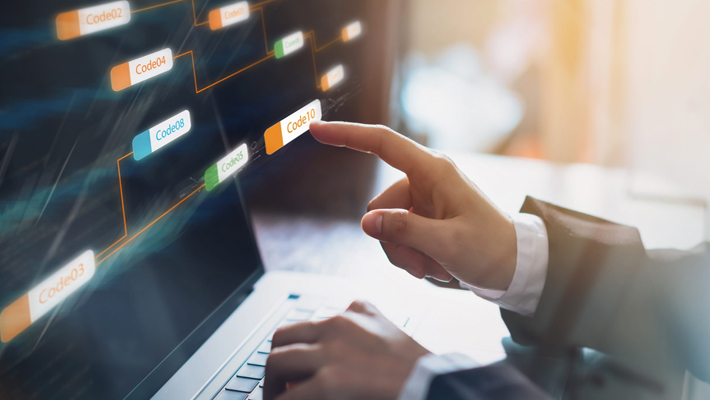 The world of software engineering meeting with as many as 250 programming languages. 100 of which are being actively taught at boot camps. It has suddenly become very tricky to decide which language is best! Each language is armed with awe-inspiring features and a syntax that makes creative insights easier to incorporate. In the current times, it has become quintessential for learners and professionals to master at least one programming language, this will help improve upon their job prospects. Becoming a Full Stack Java developer is the best thing that can happen to any professional. As the name suggests it is 'Full Stack' that supports both font and back end operations together with data synchronizations. So why is it essential for someone to acquire a certification in Full Stack Java?
The most obvious reason – Statistical insight cite that Java is the top 10 most preferred programming language in the world. It is versatile, as it incorporates the attributes of many other coding languages, which heightens its purpose for a programmer. The syntax is versatile, making it easier for creators to create websites and applications that are based on response.
The uses of Java – Java is employed in practically every conceivable segment ranging from banking to healthcare, e-commerce, accounting, logistics, and more. Most fortune 500 companies use Java to create their backend architecture. Java is the most prepped choice owing to its speed and scalability. Java is typically used in places that require a high-frequency digital transaction of any sort. Hence its best used on e-commerce and banking platforms, IoT devices, and other big data technologies.
Money is honey – Yes we've heard this right! Money is Honey indeed, and Java is the means by which professionals can scale up their income four-folds. In fact it is interesting to learn that globally around 70% of MSMEs incorporate the use of Java, in their working processes. This, in turn, gives rise to a wide array of job prospects for a Full Stack Java Developer. With the growing amount of experience, an entry-level Java developer who can earn about ₹2.4 lakhs per annum (numbers derived as per national average) an experienced professional can earn up to about ₹19 lakhs per annum. In India, a Full stack Java developer earns an average of ₹6.6 lakhs per annum.
Community Support – It is essential to understand that Java provides for extensive community support. With over 11 million Java developers present globally, it is relatively easy to make a breakthrough in a sticky situation while coding. Stack Overflow (A robust and active programming community) will help you when you are caught in the web in a sticky programming situation. Feed your curiosity using Github, for the unending code repositories.
A longer shelf-life – Programming languages come and go like a fashion trend that changes from season to season. Java has a timeless element to it, which means it is here to stay on for generations. It is a well-thought-out program where the creator has taken a long shot into the futuristic requirements of this programming language. Java is relatively easy to learn, which is why it has emerged as an integral part of the computing curriculum at schools and colleges. The language helps people to make informed decisions, that are strategic in nature and will eventually lead to success in the long run.
Every beginner's friend – simpler programming languages like C and C++ for the basis of Java. This is precisely why Java has aptly constituted itself as every beginner's delight. Java is an object-oriented programming language, encouraging entry-level programmers to think in code. The language enables programmers to handle several complex tasks simultaneously, which is inclusive of memory management and pointers. Java has also been criticized for its inflexible attributes, but this is indeed beneficial for newbies in the programming space. Programming entrants are oblivious of the runtimes errors that they are going to encounter. Since Java automates checking before running, it has an edge over the newbies.
Apart from the financial perks of being a certified, Full Stack Java Developer, the career possibilities seem to open up in a huge way. Considering the versatility of the language, it is emerging as a potential job profile in the present times and even in the future.

Register now 
https://bit.ly/3QlZevx in Advanced Certification Program in Java Full Stack Development (with 110% Job Guarantee)