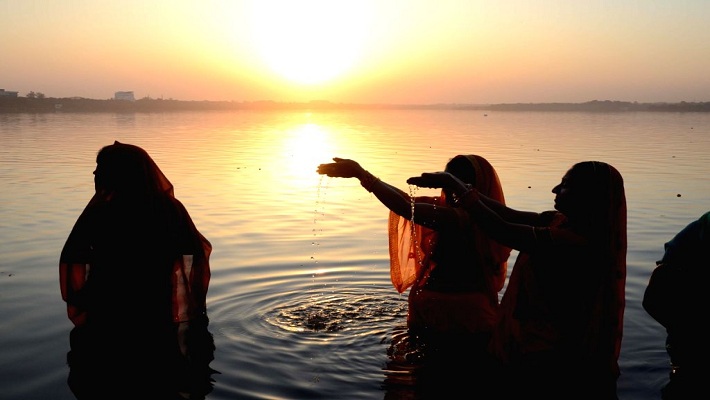 The very first thought that comes to mind about India is the country of festivals, and almost every state has its own particular and very famous festival that glorifies its culture. With the end of Deepawali, we, Indian waits for Christmas, as the upcoming festival. The people of Bihar and Jharkhand get prepared for Chhath Puja. People would gather near Ganga Ghats, chanting the folk songs like "Patna ke ghat par humhu arajiya debai, he chhathi maiya, Hum na jaeeb dusar ghaat dekhab ye chhathi maiya" drives you with positivity. It is the time of the Festival of Happiness: Chhath Puja.
It is said that the rituals of Chhath Puja may even date back to the ancient era, in which it finds a mention in the ancient Vedas, as the Rigveda features hymns adulating the Lord Surya and exemplifies similar customs. The custom also finds a reference in the Sanskrit Epic poem of Mahabharata in which Draupadi is described as observing the same rituals.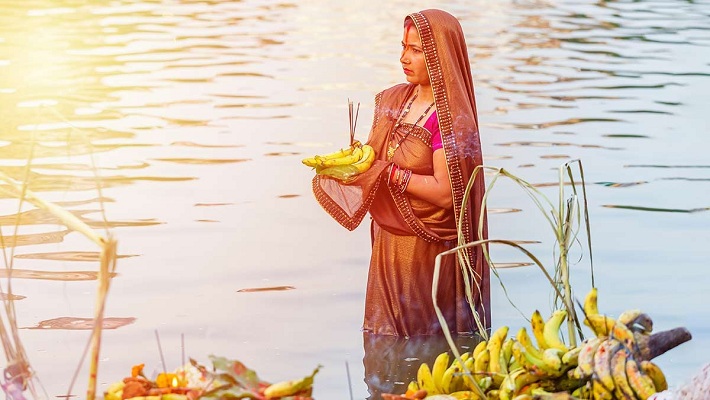 Another history reflecting the significance of Chhath Puja is the story of Lord Rama. It is believed that Lord Rama & Mata Sita had kept fast together and offered puja to Lord Surya in the month of Kartik (between October and December) in Shukla Paksha during their coronation after returning to Ayodhya from an exile of 14 years.
Additionally, among the natives is the legend of King Priyabrat and his wife Malini. They allegedly lived a sad and wretched life because they were childless. With the assistance of Maharishi Kashyap, they decided to organize a large Yagya to obtain a child. Rani Malini became pregnant due to the Yagya's effects, but nine months later, she delivered a dead baby.
After learning this, the king made the tragic decision to commit suicide. Suddenly, the Manas Kanya "Devsena" appears and said he would undoubtedly be granted a child if he worships the Goddess Khashti for six days with a pure heart and mind. The king and his queen followed suit and were later gifted with a stunning newborn boy. Since then, Chhathi Maiya (Shashti Goddess) devotion and Chhath Puja celebrations have been popular.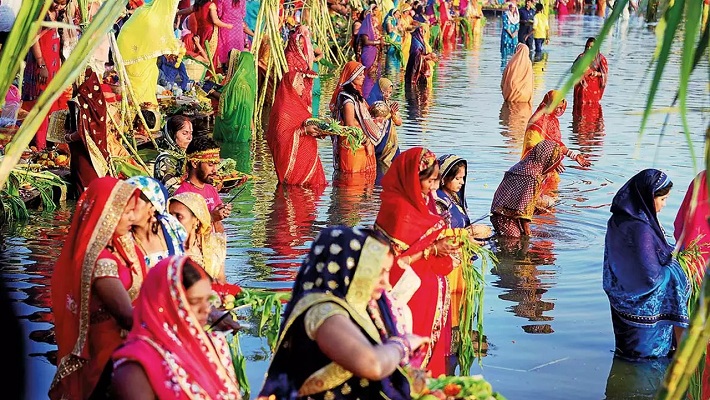 It is customary to call the first-day "Nahay-Khay." On this day, people keep their surroundings and homes tidy; give prayers to Sun God, and eat just once. Rice, pumpkin or gourd, and sprouts make up the special feast.
The second day is referred to as Kharna and Lohanda. Devotees prepare kheer with puris or chappatis and bananas as prasad during their all-day fast. After the second day, followers offer prayers to Goddess Sasthi or Chhathi Maiyya for the well-being of their offspring and rejoice in fertility.
Day three is referred to as Sandhya Arghya, in Hindi. It translates to "Evening Offerings." All day long, devotees fast and prepare a variety of offerings. A bamboo or metal basket is used to store all the offerings.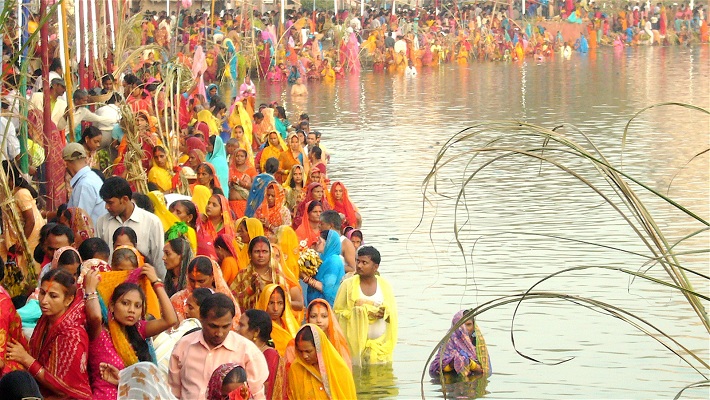 At the Ganga, devotees offer nighttime adoration to the Sun God. With all of the followers partially covered in water, it is a stunning sunset image. As everyone prays together, the atmosphere is made more upbeat. The enthusiasm in the area is palpable.
The Sun God is worshipped, and the followers go home to celebrate Kosi. Underneath sugarcane sticks are maintained earthen pots or lamps. Either 24 or 5 sugarcane sticks are available for selection. The 24 sugarcane sticks must be bound together with a yellow fabric if they are chosen. The earthen pots or candles must be shadowed by the sugarcane sticks, according to devotees.
Usha Arghya, the fourth day's sunrise is the most fortunate time of the entire era. At the Ganga River's banks, tens of thousands of worshippers congregate to honor the rising sun. Without even a sip of water, they had been fasting for 36 hours. The hypothalamus, pituitary glands, and retina are all given energy by the sun's rays. The immune system is boosted while the body is detoxified. It prevents a wide range of illnesses.
Following are a few of the delicacies of Chhath Puja that are cooked in conjunction with rituals:
Thekua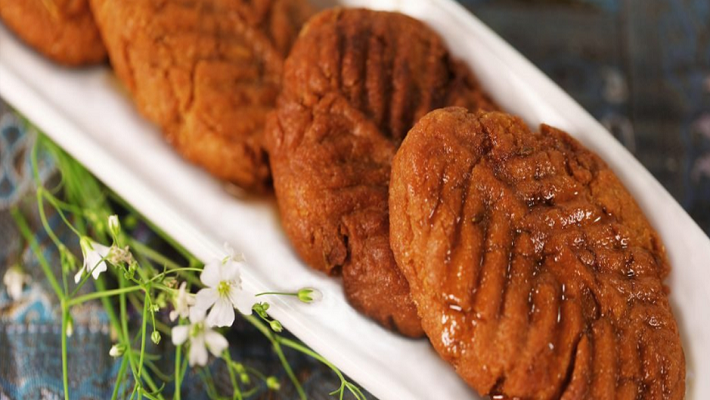 The dessert is regarded as a Chhath Puja essential. The sweet dish, which is made with wheat flour, dry fruits, and coconut, is also known as khajuria or thikari. After that, it is deep-fried in ghee, giving it a rich aroma.
Kaddoo/Lauki ki sabzi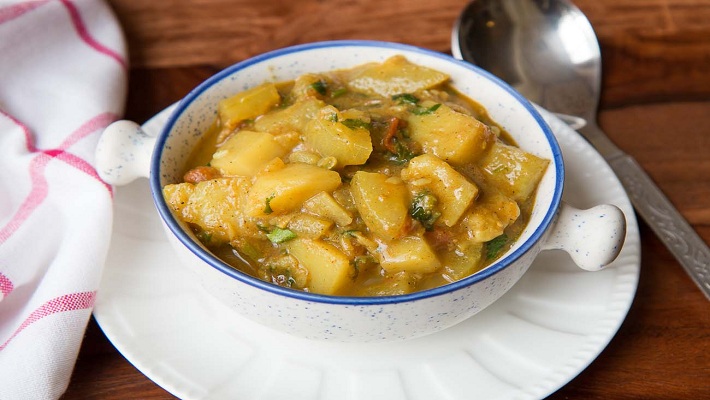 Kaddoo and lauki are staples in Chhath cuisine. Sendha namak (rock salt) and ghee are needed to prepare the Kaddoo/Lauki ki sabzi. The meal tastes great when coupled with poori, another festive food.
Rasiyaw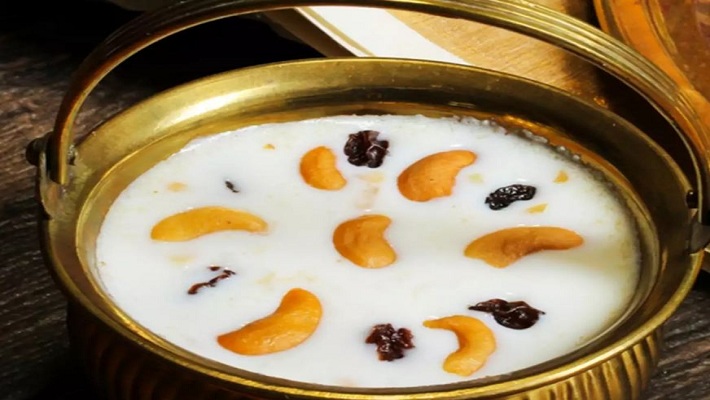 This meal is likewise sweet, like thekua. In terms of preparation, it is identical to kheer, except jaggery is used to sweeten the dish instead of sugar. Before it being consumed by the family, it is first offered to the Sun God.
Hara Chana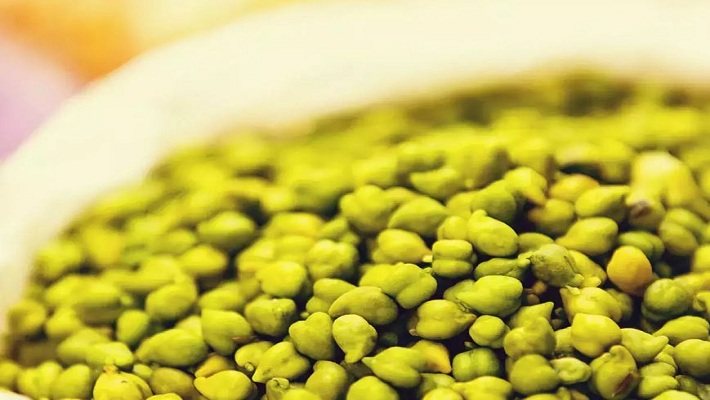 Chhath Puja is incomplete without hara chana. Cumin seeds and chilies are added to the dry green chickpeas after they have soaked overnight. Poori and lauki or kaddoo ki sabzi can be eaten with hara chana.
Laal Saag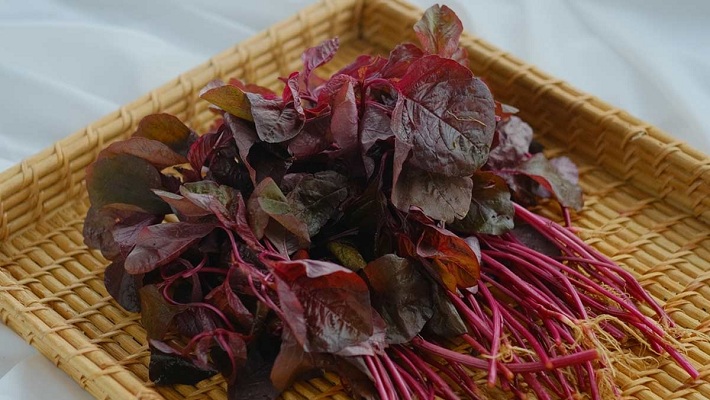 It is a spicy side dish that goes well with the lauki or kaddoo ki subzi and is made with laal saag leaves. The addition of ginger and dried red chilies gives it a strong flavor. Chapatis, a flat Indian bread, or parathas can be used to accompany the dish.
Kasar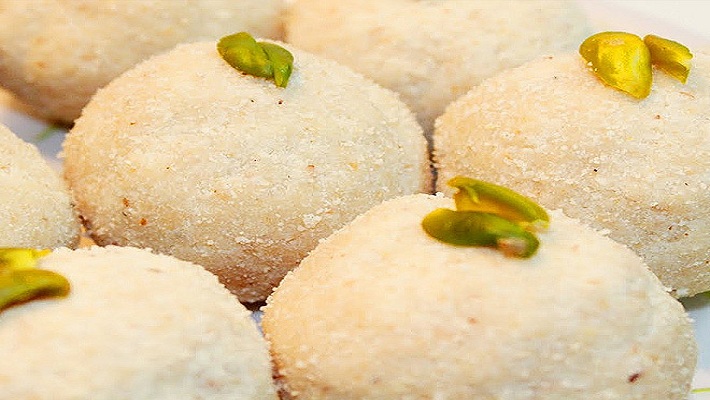 This delicious dish is made with rice flour, sugar, dry fruits, coconut, and ghee as its main ingredients. Dry fruits, coconut, and ghee are combined with toasted rice flour that has been set aside. The next step is to combine rice flour and ghee before adding additional ingredients to make laddoos.