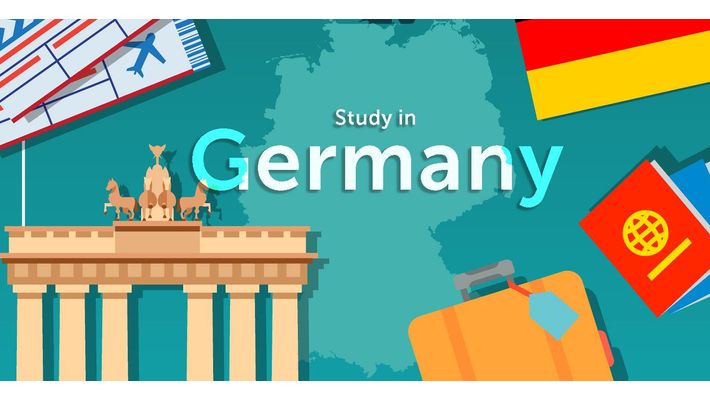 Aspiring to pursue your higher education in foreign countries is a dream for many Indian students and in the majority of the scenarios, the cost of higher education is throwing students off their ambition of going abroad for higher education. With that said, over the course of the years, things have changed and, in some instances, higher education in various foreign countries is becoming much more accessible to international students owing to the increasing tie-ups between the countries and as a result of various foreign countries trying to attract talent pool from outside the country.
For many students, Germany has been the prime destination for higher education over the years, as it offers curricula which are inclined towards establishing technical know-how and the approach is scientific. The education system in Germany is top-notch, and the students' expertise in technicality of the business sphere increases through learning from the best imparters. In addition to this, the job market in the country is greatly appealing to the students to study in the land. And in parallel being the land with successful industries, where the economy is booming with flying colors, Germany has some of the best B-Schools in the world, which offer an intensive business programme, with enthralling values to discipline, clarity and social responsibility at the same time.
Additionally, Germany is also a country that is top of most aspiring students list as their favourite foreign study destinations. The quality of education as well as the career opportunities that Germany can offer has been a major catalyst behind the appeal of going to Germany for higher education. So, for students who aspire to pursue their higher education in Germany, the below mentioned things that you should know will be useful for you to not just reduce the cost of education but to make your education in Germany free.
Choosing the Right Educational Institution: Public universities in Germany offer free higher education to students regardless of where you are coming from. There are at-least 300 public universities in Germany that offer 1000 different educational programs to their students. So, there is no need to worry about the lack of options to choose from. With that said, there is one thing that students from non-European countries should know about and that is you are required to get a residence permit prior to your arrival in Germany and you are also required to finish your education in Germany. Some of the most popular and biggest public universities in Germany include SRH Hochschule Berlin, Lancaster University Leipzig, University of Applied Management Studies (HdWM), University of Cologne, University of Munster, University of Wurzburg, Ludwig Maximilians University Munich (LMU), Ruhr University Bochum, Steinbeis School of International Business and Entrepreneurship (SIBE) and more.
Managing the Expenses: Even if the education offered at German public universities is free, you still need to pay something called the semester fee or administrative fee which will amount to 300 or 400 Euros per semester. There are also some other expenses that foreign students should know about if you are aspiring to pursue your higher education in Germany. The following expenses are an average of how much it will cost an international student per month.
Rent and other utilities which will cost around 300 to 500 Euros
Food and drink will be around 200 to 250 Euros
Health insurance will cost you 100 Euros
Internet and phone recharging cost will be around 30 Euros
Scholarships that Students can Avail: There are a plethora of scholarships that are specifically for international students in Germany and the German Academic Exchange Service (DAAD) has an official database of scholarships that students can avail. Owing to the fact that there are various country-specific scholarships, students can go through the database and choose the one that will suit them the most
Students who are looking to go to Germany for higher education should also know about the various visa rules and for studies of more than three months, foreign students are required to get a German National Visa and there are three different types of student visas that are available such as:
German Student Visa for the normal international student who has been admitted to a German educational institution
German Student Applicant Visa for those students who want to take your German University admission in person
German Language Course Visa for the students who are looking to pursue a German language course in the country
Germany has always been considered an elite study destination for international students. The quality of German higher education coupled with exciting job and growth opportunities in the country has helped Germany to climb up the list of top international higher education destinations. Germany is one of the most desired higher education destinations in the world and if you plan smartly, you can not only get free education from top-tier German public universities, but you will also be able to reduce the entire cost of living in Germany to a minimum and enjoy your student life without having to worry about the financial aspect of your higher education.