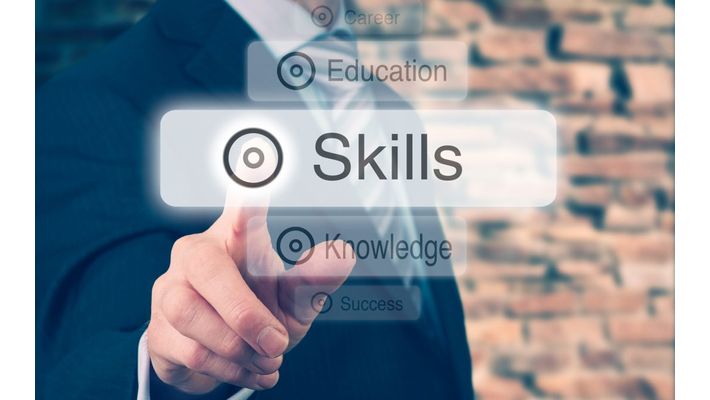 Covid19 lockdown relaxations have helped in the recovery of the economy with businesses now trying to bounce back from the slump in the economy. Owing to this, companies across various industry verticals are now planning to recruit employees into their organization and get their business back on track. Even though this is true, the expectations of the industry from their employees have only increased. Even before the pandemic, there was a significant skill-gap prevalent especially in countries like India and only a small percentage of the total graduates were skilled enough to work in the industry. The pandemic has only made the situation worse and the industry-academia gap has only widened over the course of the pandemic. Post pandemic, businesses will be even more selective and critical when it comes to hiring employees and students who are having all the right set of skills will be the only ones to make it into a respectable position.
Owing to the financial implications, businesses will not be keen on providing extensive training for new employees and that is the main reason why the need of the hour is for students to have a perfect blend of theoretical knowledge and practical know-how are going to survive in the industry. The fact that sufficient subject knowledge and practical hands-on training is necessary is true but there are some other essential skills that employers will be looking from their employees and having these skills might be the difference between you getting the job or remaining unemployed. Some of those most important skills are mentioned as follows.
Leadership Skills: Not surprisingly, this attribute is essential to have any chance of being successful in the post-pandemic market and businesses are looking for individuals who can take initiative and become an example for the rest. Like the famous saying 'A leader is not born but made', with the right mindset, anyone can nurture leadership skills. So, it is up to you to be able to lead, be accountable and stay calm and composed during tough business scenarios. Organizations will always look at the leadership skills of the candidate and in the post-pandemic world which is full of uncertainties for a business, candidates who have got good leadership skills have an immediate advantage over the rest of the competition.
Being Versatile and Flexible: If you are an aspiring candidate who wants to make it big in your respective industries, then make sure that you have multiple skill-sets and diverse subject expertise. Being flexible and adaptable to different business situations and roles is an essential part of standing apart from the rest. Through multidisciplinary learning and training, make sure that you have multiple tricks up your sleeve and this versatility will be well appreciated by your employers which will give you an edge over the rest of the competition.
Develop Critical Thinking Capabilities: A recent survey shows that 37 percent of employers see critical thinking and problem solving as two of the top soft skills that candidates are lacking. Developing your critical thinking skills will take and a lot of time and it will not happen overnight. By constantly learning and trying to improve yourselves, one could hone their critical thinking skills and in the modern fast-moving world, this skill is crucial to navigate the turbulent waters of the corporate realm. Once you have mastered critical thinking you will be more curious to learn and understand about the things happening around you which will help you to improve your knowledge bank and see things objectively. This is crucial when it comes to making business decisions which can have a positive impact on your company.
Communication Skills: Being able to communicate your opinions and ideas clearly to your colleagues is key to survive in the modern corporate realm and communication skills is going to play an even bigger role in the post-pandemic market. As an employer, one thing they will test you is on your ability to converse properly and communicate without having any glitches. Through reading and communicating with others, you will be able to develop your ability to communicate properly which is one of the most important soft skills that an employee should have.
Being Tech Savvy: The world is going digital and this remains true for businesses too. The constant improvements in technology and how fast businesses are trying to incorporate new technologies and innovations into their business makes it a necessity that any future employee should be tech savvy and digitally literate.
While the list doesn't end here, these abovementioned points make up some of the most essential skills students should acquire to be successful in the post-pandemic world. Previously considered as a premium, some of these skills are now a must to not only just get employed but also to stay employed.