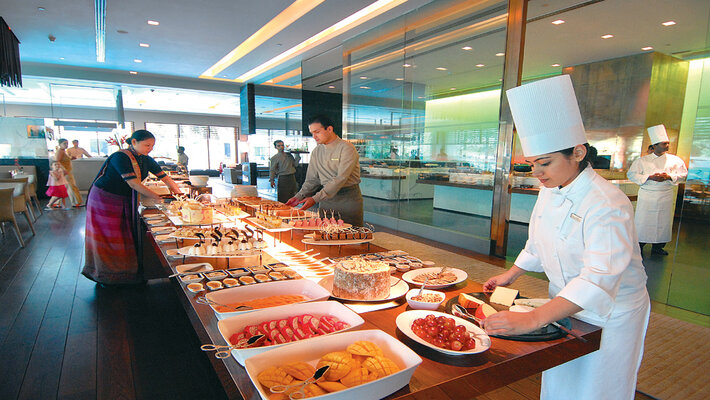 If you find yourself thinking about exotic locations and exciting adventures but dreading the prospect of a mundane 9-5 job, an internship in the hospitality sector may be exactly what you need.
Interning overseas is more than just a terrific method to get a leg up on your competitors and get a taste of what management level positions are like. Travelling overseas also allows you to immerse yourself in different cultures and adventures, as well as make new friends and create lifelong memories.
Aside from the immediate benefits of work experience, interning abroad will make your resume sparkle like a diamond merely because of the hours spent working in another country. Any recruiter will value the transferrable abilities you will gain in the work, such as language skills, cultural knowledge, and adaptability. On a personal level, when you immerse yourself in the local culture, you will have access to truly true cultural immersion possibilities.
Let's get started on the list of the best nations to intern in hotel management.
1. China –
China's economy, which was once a distant and closed-off location, has recently experienced a boom and is now welcoming tourists from all over the world. China is bustling with hospitality internship opportunities, with attractions like the Great Wall and Yangtze River, as well as some of the world's largest cities like Shanghai and Beijing. While knowing Mandarin or Cantonese is a distinct advantage, especially for immersing yourself in local culture, positions at large hotel firms may not require you to know any other languages than English, as business travellers from the west are frequently welcomed for conferences.
2. Switzerland –
Switzerland is famous for its beautiful, green mountains, little villages, and of course, chocolate. Switzerland is widely regarded as the birthplace of hospitality due to its long and illustrious history in the industry, which dates back to roughly 150 years ago, when grandiose hotels were built along the Montreux Riviera, signalling the beginning of luxury travel. Aristocrats and royalty flocked to the nation, drawn by the healthful environment and the promise of adventure in the breathtaking Alps. A high degree of service was established, leading to innovations and high practice standards that are still in existence today.
Travelling overseas also allows you to immerse yourself in different cultures and adventures, as well as make new friends and create lifelong memories.
3. Spain –
Spain is a lovely European destination in which to do an international hospitality internship. There will be lots of jobs because tourism is booming in this country, especially along the coasts. Spain, once again, has a laid-back vibe, complete with pleasant Mediterranean weather and delectable cuisine. You may be required to speak Spanish, but you can always take classes to make the most of your hotel internship in Spain. Information on hotel internships in other countries can be found here.
4. Australia –
Australia is an English-speaking country, which is convenient, but its culture is very different from that of the United States. Australia is known for its laid-back attitude, which can make your internship feel like a vacation. If you're taking a paid hotel internship, you're almost certainly going to be on the Australian coast. During your Australia hotel internship, you will be able to experience the beach atmosphere of Australia.
5. Thailand –
Perhaps you prefer vast stretches of sand, island hopping, or viewing old temples while eating fresh tropical fruit. Then Thailand is the place to go! Thailand, one of Southeast Asia's most popular tourist destinations, offers a diverse range of sights and experiences to adventurous international visitors. Thailand spans 198,120 square miles and is home to a variety of ecosystems, ranging from woodland ranges to harsh beaches.
A hospitality internship is a way to go if you're eager to get out there and experience life to the fullest by experiencing the highs and lows of other people's lives daily. The industry's culture and the people you'll meet are incredible and enjoyable. Furthermore, the memories and experiences you will gain will endure a lifetime.