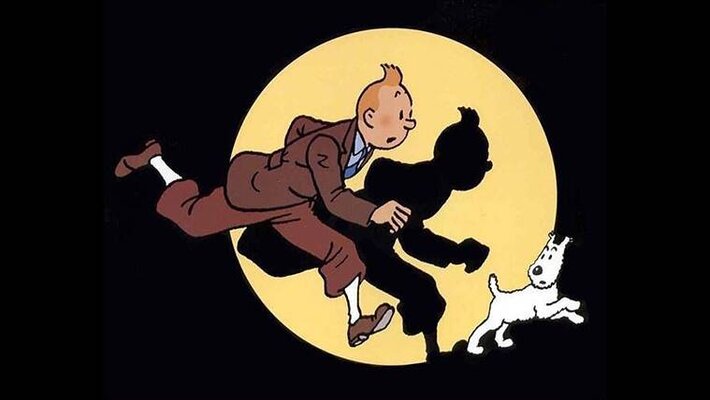 Children's imagination has no limits like talking crows, frog princesses, superheroes, ghouls, smart journalists, robotic-boy with life, sisters with magical power detectives with smart objects, tiny-old men with friends from the outer space and so many other things they can imagine which has been influenced by the comic books or vice-versa.
Yes, these comic books certainly influence children on they view the world and sometimes it makes involved into comical world to live in and enjoy. Here's my recommendation of comic books for children to read and enjoy.
Tinkle is an Indian fortnightly magazine for children, published mainly in India. It has been an integral part of growing up in India in the last two decades and characters like Suppandi and Shikari Shambu that were created in the early years of the magazine have nationwide recognition among all age groups. Tinkle also has regular characters that appear in stand-alone fashion. Some of the famous of comics are Suppandi, Shikari Shambu, Tantri the Mantri.
A journalist with a lucky streak and a nosy attitude, Tintin takes you on a journey across the world for an adventure. Joined by his drunk companion and pet dog Snowy, his best mate Captain Haddock, and adviser Professor Calculus, Tintin takes investigative journalism to a whole new level in the comic series. Originally written and published in French by Belgian author Herge (Georges Remi), the series became extremely popular and was translated into 70 languages.
Storyline: Tintin is a reporter who is resident in Brussels and looks younger than his age. He has a quiff hairstyle and is always dressed neatly with his pet dog by his side. The job and his curious nature lure Tintin to any suspicious activities, leading him straight to dangerous criminals and dark places
Recommended age: 8 years and above
Asterix is the smart Gaul who uses the magic potion to fight against the Roman army, while Obelix is the mighty strong one, who accidentally drank a cauldron-full of magic potion as a baby.
Asterix, the titular character, his friend Obelix and the village druid Getafix, who creates the magic potion, live in a Gaulish village in northwest Armorica (Medieval France). The series of books is about the Gauls' constant fight with the Romans, who are troubled and angry about not being able to conquer this tiny little hamlet.
Storyline: Asterix is the smart Gaul who uses the magic potion to fight against the Roman army, while Obelix is the mighty strong one, who accidentally drank a cauldron-full of magic potion as a baby. The duo and the others in the village, go on adventures on daily basis while keeping their town safe from the Romans. In their spare time, Obelix and Asterix go boar hunting and enjoy feasts in the village. They also enjoy beating up the Roman soldiers to a pulp.
Recommended age: 10 years and above
Owly is a graphic novel series about a cute, little owl on a journey to find new friends and new adventures. Developed by Andy Runton, Owly was first published in 2004 and has five volumes and a few single editions. The comic series is a Pantomime comic, meaning there are no standard dialogues or text that you find in most comics, which makes it more interesting and the perfect comic book series for younger children aged five or even less. Nevertheless, older kids can also enjoy reading Owly just as much.
Storyline: Owly is the story of a lonely, little owl in search of new friends. On the journey, the bird makes a few friends and learns about friendship and how to be a friend to someone. He also learns that goodbyes are hard and not always permanent.
Recommended age: 7 - 10 years
5. Agatha Christie's books
Agatha Christie's books are the epitome of detective fiction, murder mystery and thriller novels. Agatha Christie doesn't just give you a beautifully written story, instead she weaves a tale with carefully measured attributes. Each short story she wrote, was based on real events that she had witnessed. Christie used her experience from life to explore various fields of her liking such as anthropology, biology and medicine and implemented their references in her books.
Agatha Christie's books were independent and they do not follow any chronological order. You can read whichever book, that you prefer to read. Some of prominent books by Agatha Christie are Mysterious Affairs at Styles, Death on the Nile, Murder on the Orient Express, Crooked House.
Recommended age: 12 years and above
Apart from these books, you could also try comics like Garfield, and Calvin and Hobbes which are hilarious and light –hearted with a meaning at the end. Almost all the comic books mentioned above are of comedy genre expect for Agatha Christie's books, however, each of these books have message behind's its humor and inspiring to a child.