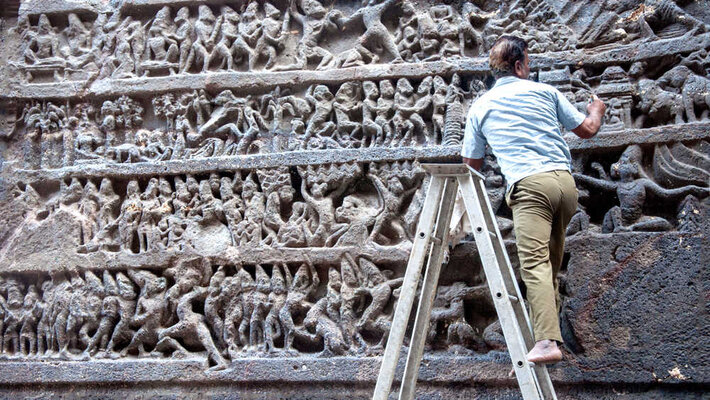 India is well-known for its illustrious heritage, art, and customs; its indigenous works of art are quite renowned on the worldwide market. However, owing to the difficulty of the task, time-consuming methods, and minimal yields to the artisans, some of them are going out of business.
During the previous year, the country's traditional craftspeople have been shut out of their jobs, exacerbating their precarious situation. In a world that is increasingly disregarding the country's historic creative community, the necessity for artisan-based engagement is more important than ever.
Importance of Preserving Indian Heritage
India has long been known for its generosity and heritage and its culture's versatility and fluidity have made it special and famous through customs. Every Indian state has its language, religion, dance, music, architecture, food, and customs, which vary from region to region. Each piece has a certain significance and circle of influence.
Intercultural communication is also essential. It improves one's community spirit both in host and native countries, regardless of borders or geography. Instant communication such as through images and videos frequently helps in bringing to life and revitalizing traditions across the globe. Films, television, and radio broadcasts are all major cultural influencers. Most of the time, the keen lens of the television camera may travel across the country into the most isolated communities, unearthing traditional rituals and festivities and presenting them powerfully and creatively to the entire people.
Individuals creating awareness as traditional ambassadors, influencing development using local language media, and an enhanced strategy that promotes cultural material and assists cultural projects with little or no commercial value can all aid in the preservation and enhancement of culture.
It is critical to recognise that culture is vital in any civilization since it is what distinguishes one community from another, and technology can influence our approach to the world and have a transformational impact on culture and society as a whole.
India is well-known for its illustrious heritage, art and customs; its indigenous works of art are quite renowned on the worldwide market.
Role of Indian Government to Preserve its Culture and Heritage
The government's responsibility in maintaining and promoting its country's cultural legacy is significant. Because heritage zones frequently extend beyond state borders and cross political and legal authorities, the function of a central body in heritage administration and upkeep is critical. However, the involvement of local governments and individuals, in particular, cannot be overlooked.
The Ministry of Culture has launched several plans and projects to aid in the management and supervision of the country's history. The projects aim to preserve and enhance recognized and endangered cultures across the nation through a multi-aspects approach that involves assisting infrastructure improvements, financing, and location modernisation.
The Government of India has established seven Zonal Cultural Centres (ZCCs) with headquarters in Patiala, Nagpur, Udaipur, Prayagraj, Kolkata, Dimapur, and Thanjavur to safeguard, maintain, and encourage various forms of folk, traditional art, and culture throughout the country. These ZCCs regularly conduct numerous cultural activities and programmes throughout the country, for which they get a yearly grant-in-aid. These ZCCs are implementing many programs, including the Award to Young Talented Artists, Guru Shishya Parampara, Theatre Rejuvenation, Research & Documentation, Shilpgram, OCTAVE, and National Cultural Exchange Programme (NCEP). These ZCCs also collaborate with government and non-governmental organisations to preserve traditional art and culture. Furthermore, the Ministry of Culture supervises various economic grant initiatives for this reason, including the Scheme of Financial Assistance for Promotion of Art and Culture (5 Components), the Scheme of Scholarship and Fellowship for Promotion of Art and Culture (3 Components), and the Scheme of Financial Assistance for Creation of Cultural Infrastructure (3 Components).
In terms of abstract cultural legacy, the Archaeological Survey of India (ASI), a connected office of the Ministry of Culture, is the leading organization in charge of the preservation and survival of shielded monuments and areas of national significance linked to ancient artefacts and craft treasures.