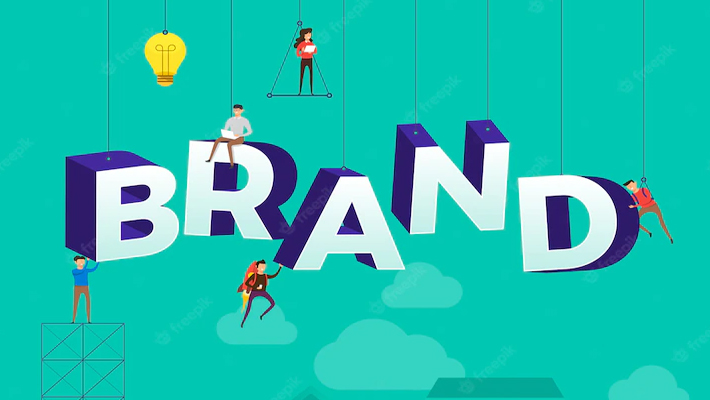 The word 'BRAND'' has always been synonymous with a tangible product for a very long time. But over a period of time, the definition of 'Brand' has undergone a change. Everything like products, services, and individuals that create their own unique identity is perceived as a brand by its audience. It is a matter of pride for any brand to be in the news for the right reasons of course. Brand building has acquired importance and with access to digital mediums, where one can voice their ideas and thoughts and reach out to a wider audience as they build their own fanbase/followers and attract attention. But how does one build a niche for themselves? It is all about creating the differential factor that will set you apart from the competition, creating your own USP. So how does one build a brand? Brand building is not a destination, it is a journey.
Let us understand what are the steps that help you build a brand:
BUILDING A FOUNDATION
Just like laying a strong foundation while constructing a building, one has to lay a strong foundation that will ensure that you establish a legacy for your brand. Here authenticity is the key. It is all about how your audience perceives you and not how you want to be perceived by your audience. Therefore it is important that you identify the key attributes or traits that will instantly connect with your audience and strategically communicate it.
WHAT ARE YOUR ASSETS?
The first question that you need to ask is about identifying your assets. Some of the areas of focus should be:
Your skills and credentials: Skills are something that is not learned but is inborn or inherited. Identifying your interests and developing your skill in that area will help you evolve as a brand. Back your skills with training, certification, rewards, and recognition that you have achieved.
Your Passion & Interests: Ask the question yourself. What are you passionate about? It need not be about professions like marketing, sales, etc. Your passion could stem out of a hobby as well. One needs to channel their efforts in pursuing their passion and success will follow
Core Values: This should be the core of your communication. While presenting yourself as a brand you need to peg your thoughts on a belief system that is unique to you, you could base your beliefs on those of your mentors, but you should be able to communicate why do you believe in what you do. What do you support and what are you against. This is what will make you a powerful brand.
Vision: Once you have identified the above you need to know what you would like to be known for. The vision should be so strong that the moment one thinks of an attribute it should instantly connect with you.
Mission: Mission is your objective to build your personal brand. It is all about what results are expecting or who you want to connect with.
What is your Targe Audience: No one is here to satisfy everyone. It is important to identify an audience with similar interests or wavelengths. Defining the target audience will make you a clear winner. The more you are aware of your audience the more prepared you are.
Though the above is a preparatory phase to evolve as a brand, there is more to it. Above answers, the 'What's' not the next you need to answer is 'How'. Below are some of the factors that will give you an insight into how to do it.
TAKE CENTERSTAGE
"When your signature becomes an autograph you become a brand". This is what one should aim at. This can happen only when you start getting introduced to people through networking. Some tools to increase your visibility include:
As the famous saying goes 'Rome was not built in a day – similarly brands are created over a period of time. It is not a cakewalk to establish yourself to be known. The above is a road map and you need to do the walking to reach your destination. Earlier with a lack of digitization, it was difficult to create your audience, but today there are so many avenues that participate and create a strong profile and reach a wider audience. Optimum utilization is the key to success.
Explore various job oriented courses of EduBridge https://bit.ly/3arVFUm