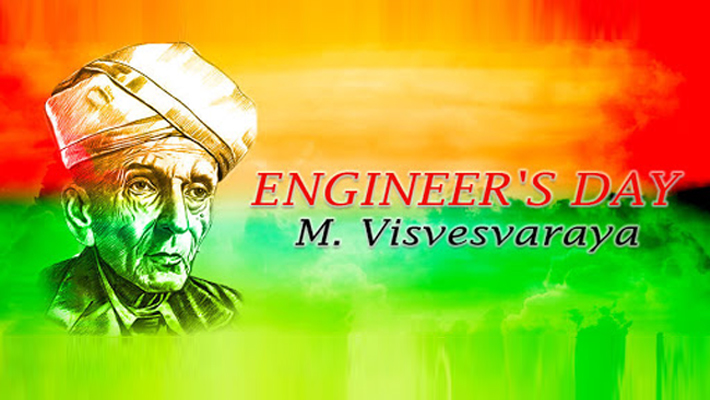 While Prime Minister Modi said that the country is proud of its engineers, Home Minister Amit Shah tweeted, "Tributes to prolific engineer & statesman, Bharat Ratna Sri M. Visvesvaraya on his jayanti. On #EngineersDay, I salute our talented & skilled engineers who have contributed significantly in the development of nation. India is proud of their pioneering works all across the world." Today, India is celebrating Engineer's Day, but you will be surprised to know that almost every country observes Engineers Day on various dates of the year. However, last year on 20th November, the World Federation of Engineering Organizations designated March 4th as World Engineering Day for a Sustainable World.
But India is not the only country celebrating Engineers' Day on September 15th. Even Sri Lanka and Tanzania observes it along with us as a tribute to Sir M. Visvesvaraya popularly known as Sir MV on his birthday. So why is September 15th celebrated as Engineers' Day?
The Craftsman of India
Many of us wouldn't know the history behind this, but it is important we discuss this. Sir MV, who was known for his sincerity, time management and dedication to his cause, is literally the craftsman of India, the one who built dams and water systems to boost irrigation facilities. This not only gave a new lease of life to irrigation but also protected thousands of people from floods. One of the most prominent builders of India, Sir MV was born on this day in 1860. He was a civil engineer and the 19th Diwan of Mysore. His work, I would rather call it his art pieces, were also appreciated and knighted as a Knight Commander of the British Indian Empire by King George V for his contributions to the public good.
Sir MV was the Chief Engineer of Krishna Raja Sagara dam in north-west suburb of Mysuru city. He had also served as one of the Chief Engineers of the flood protection system for the city of Hyderabad. Sir MV has also designed and carried out water works for the Sukkur Municipality apart from being a member of the Sanitary Board if Bombay in 1901. He is not known as the builder of India. He has designed and constructed automated gates patented by him at Lake Fife Storage Reservoir and has even supervised and carried out engineering works on Musi River during Hyderabad floods of 1909. Sir MV played a key role in developing a system to protect Visakhapatnam port from sea erosion, which created the biggest reservoir in Asia during those days. Even the state of Bihar received his unconditional blessings when Sir MV provided his technical advice for the location of Mokama Bridge over River Ganga.
Post his retirement from British service the same year, Sir MV was appointed the Chief Engineer and Secretary to Government of Mysore, been the Diwan of Mysore, Public Works Department and Railway and had been on the board of directors of Tata Steel. He was called the 'Father of Modern Mysore State' at the age of 90+ years. His contribution to the then state of Mysore was tremendous.
We all know when it comes to sandalwood soap, it's always Mysore Soap. Yes, you will be surprised to know that Sir MV was responsible for the founding of Mysore Soap Factory, apart from Parasitoid Laboratory, Mysore Iron & Steel Works, Bangalore Agriculture University, the State Bank of Mysore and many other prestigious institutions. He also played an important role in planning for road construction between Tirumala and Tirupati. His contribution to India has been uncountable. Another one being the foundation of Jayanagar, the first planned neighborhoods in Bangalore, which was Asia largest at that time.
How could his contribution go unrecognized? Hence post-independence, Sir MV was awarded the nation's highest honor, Bharat Ratna in 1955. Let's salute the 'Engineer who Crafted India' and wish that his story will be one of the first books an engineer reads during his/her college days.