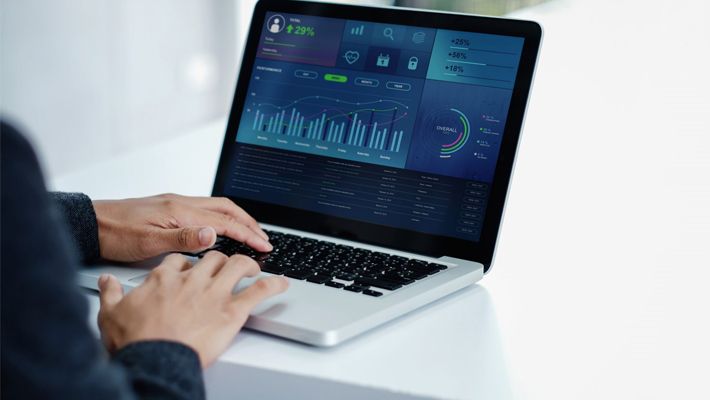 With the Internet age and technological advancements Data Analyst is the most sought-after profession. However, the profile meets with a bit of a demand-supply imbalance, emerging as one of the hottest course to pursue in the recent times. Not to forget that the profile bags a voluptuous 6,35,000/- per annum (national average salary) for a mid-level Data Analyst.
A Data Analyst sits with heaps of data, analyses it to spot trends, make forecasts and extract information to help the enterprise make profitable business decisions.
Practically every enterprise relies on numbers and statistical outcomes in the recent times. So if you are good at crunching numbers, sitting at excel all day, and analysing data to a dizzying degree, Read on !
Let's get a detailed insight on the Career Path of a Data Analyst!
If you have just started out as an Entry Level Data Analyst, with little to no related experience in the filed; you must get a grip of the entire data analysis process, learn a development language, and learn the do's and don'ts of visualisation. If the term Data analyst is relatively new to you, you need to ensure that you are armed with the necessary tools to pursue the profile more fittingly. Adopting a structured approach, enables learning the necessary skills through a dedicated course a lot easier. What makes it better is, when people from the industry walk you through the pedagogy of the course. This arm the learner with a fitting blend of domain skills and soft skills, ensuring learners or professionals are readily taking charge of the profile, even on the first day of being inducted into the enterprise.
The obvious next step after you gain 1-2 years of experience, is to climb the ladder. Depending on the size of your own organisation or considering applying to a new role all together, taking up Leadership roles should be your next move!
A Senior Data Analyst typically takes ownership of the data processes, overseeing the company's overall data strategy and handles a team of analysts.
So if you manage to create an impression with the higher-ups and develop your leadership skills, you can quickly accelerate up the ladder transiting from a beginner to mid-level/senior positions.
If you don't want to take the typical management route, you can choose to specialise in the field of your interest.
Since data analyst are in demand in a host of industries, you can also choose the specialist route. Some of the segments that could make the profile of the Data Analyst more challenging and fun are,
Financial analyst
Healthcare analyst
Digital marketing analyst
Hone your skills in a particular industry and sector and be the master of it.
People often use data analyst and data scientist interchangeably, and they often confuse the profile and the kind of role they essay. But to put it simply, a data analyst looks at static data from the past while a data scientist is using data to predict future outcomes.
A Data Scientist will focus on expanding their skillset to grasp more complex concepts.
If you go down the science route, you can become a machine learning engineer or a chief data officer, as far as those job titles are concerned.
Data Analytics Consultant
After spending several years as a data analyst, perhaps five or more, you can then opt to hustle, and have a flexible career. A Consultant carries out the same work as a data analyst. However, this is now done for various enterprises and not just one company. Before you consider becoming a consultant, taking hands-on experience and gaining as much knowledge is advised so you are better equipped to work with a variety of clients, that have aligned themselves to various segments.
Taking the Data Analyst Career Path involves critical thinking, logic, strategic analysis, and sitting with an intricate database day in day out. Today, practically every enterprise requires a data analyst to keep their operations running profitably. This means you have a secured job and finances simultaneously! If deriving factual data and analysis of the information excites you, this might be the career for you!
Register now
https://bit.ly/3HpAsa0 in Advanced Certification Program in Data Analytics (with 110% Job Guarantee)