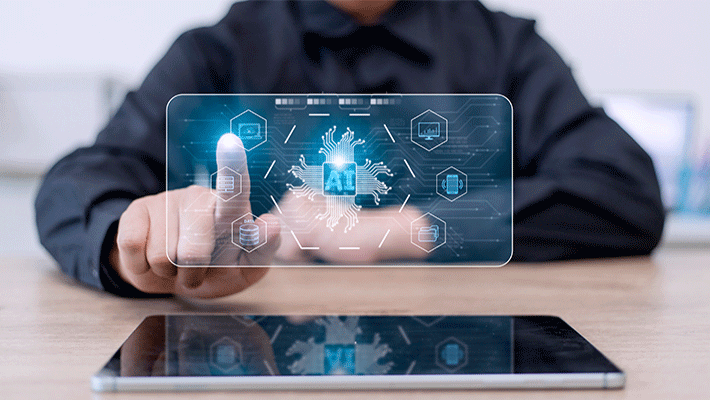 In a bid to compete with ChatGPT, Google is going to introduce Bard - an intelligent assistant that will help automate complex tasks and leverage data in creative ways. It is a revolutionary AI technology that simplifies and accelerates the workflow, from basic administrative duties to more complicated tasks like data analysis. It bases its understanding on the LaMDA language model for the brand. Additionally, it is directly connected to the web, unlike other AI catboats, so it can obtain the most recent information. In this article, we will cover everything there is to know about this innovative AI system, including its features and benefits, plus how it plans to compete with ChatGPT.
How does Bard use all of this information?
It uses it to provide conversational responses to inquiries and enquiries. You may really conduct a discussion with the Chabot in place of entering keywords for a search result. These questions also allow for quite a bit of information. Instead of more straightforward inquiries like the year a celebrity was born, Bard may, among other things, type out essays or offer programming examples. Bard will be limited to a reduced version of LaMDA because it is a rather large data model. At least for the time being, that is. Google is first making Bard available in a beta-like testing stage. In addition to the brand's own testing, it will employ real-world input to enhance the platform and the language model.
Why Did Google Release AI Bard?
The new chatbots from Google can be considered a rival to ChatGPT because it was developed and unveiled in such a short period of time. This announcement's timing must be perfect. It happens as Microsoft gets ready to reveal ChatGPT's inclusion in its Bing Search platform. One day before Google's own AI presentation, Microsoft scheduled a surprise event. In advance of this; OpenAI CEO Sam Altman shared a photo with Satya Nadella, CEO of Microsoft. Microsoft has already made a $10 billion investment in OpenAI this year, and the incorporation of ChatGPT into Bing will cause Google and its core search business significant problems. Despite having created the "Transformer" technology, Google is today seen as having joined the AI revolution too late.
Given that conversational AI may respond to user questions with lengthy, essay-style, and occasionally exquisite responses, ChatGPT is often referred to as the demise of Google Search. Of course, not all of these are accurate, but AI is capable of making corrections and learning from its errors.
How can Bard help?
We have seen a range of jobs that previous AI catboats have performed in the past. For instance, OpenAI's ChatGPT has demonstrated the ability to write or create comprehensive articles about the past. Additionally, it has been able to offer working code samples for queries relating to programming. It may even resemble having a little virtual assistant.
Google will grant Bard access to the internet. This implies that it can get current information and adjust as circumstances change. It will condense voluminous material into bite-sized chunks that are simpler to comprehend. Google added that these snippets will provide various viewpoints. These AI-powered search queries don't appear to be citing their sources, which raises serious trustworthiness concerns.
What is a Bard Ai feature?
Bard ai is an AI-driven platform for crafting the perfect narrative for your brand and content. It uses natural language processing to quickly analyze huge datasets and generate creative stories tailored specifically to your needs. By leveraging cutting-edge AI technology, bard ai can help you create compelling content that resonates with your customers.
Users will be able to see the fusion of strength, intellect, and creativity in Google's Chabot Bard. With the use of web and response, Bard AI will gather data from users. A light model LaMDA version of the AI system is what Google is originally making available to testers. The emphasis will be on using Bard to gather input in order to enhance the AI system in the future.
"Google will initially release Bard with a "lightweight model" version of LaMDA which will require less computing power and enable the tech giant to scale to more users, allowing for more feedback," says Google CEO Sunder Pichai.
Conclusion
Bard Ai is an innovative technology platform that enables businesses to leverage Artificial Intelligence and Machine Learning to automate their processes. It is fast, accurate and secure, making it easier for companies to deploy AI solutions quickly and in a cost-effective manner.