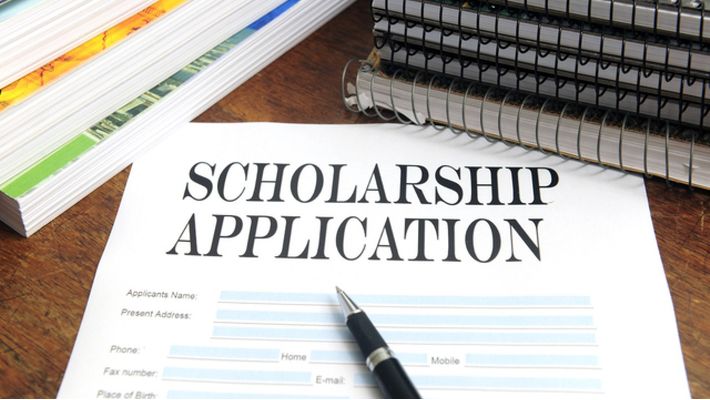 The cost of education is a major concern for many parents even for choosing a school for their children. Parents always want to provide the best quality education for their children and the fact of the matter is that, in a country like India, many students have been denied the opportunity to experience quality education that will be a building block for their future academic and professional career. With that said, currently, there are plenty of opportunities that students can make use of to reduce their financial burden when it comes to getting top-notch school education. Scholarships are one of the most effective ways to do that and there are plenty of scholarships that school students can avail in India. Scholarships not only brings some financial leeway to students, but some scholarships also allow students to pursue a better career option too. Seven of the most popular scholarships that school students can of avail of in India are given as follows.
The ISRO Young Scientist Program 2020: Starting off the list is one of the most sought-after scholarship programs especially for students who want to pursue a career in science and research. The Indian Space research Organization invites students exclusively from the 9th standard and students from both the government and private schools in India are eligible for this scholarship. Another unique advantage is the fact that students from CBSE, ICSE and state syllabi can attend the program. The selected candidates will attend a two-week training program which will allow them to get better exposure to space technology, space applications, space science and space management.

National Talent Search Exam or NTSE: This is yet another popular scholarship that students avail of across India. This is one of the best scholarships for students in the 10th standard and the National Council of Education Research and Training conduct this scholarship exam that will help students to pursue their higher studies. One thing that students who want to appear for this exam should note is that you are below the age of 18 and there will be a state level and national level exam that you need to clear. Students who clear both these exams will receive financial help for their future studies.

Jyoti Kalash Scholarship 2020:The Jyoti Kalash Scholarship 2020 is exclusively for girl students who are in need and face difficulties to finish their education owing to the lack of financial resources. Girl students who are in 10th standard and who have their annual income below 3,50,000 can apply for this Jyothi Kalash Fellowship Program 2020.

HDFC Educational Crisis Scholarship:This scholarship program is conducted by the HDFC Bank India and this is a popular scholarship program for students that are between the standard of 6th and 12th. Students who get past the first aptitude test will be called for an interview and if you are able to clear that round, you will be able to receive a generous amount as a fellowship to complete your education up to your post-graduate level.

Tata Trust Means Grant for School 2020:This scholarship program is for students who are between 8th and 10th standard. This program will offer much-needed financial help for students who want to pursue higher education and the scholarship is offered to meritorious students who have limited financial resources to finish their studies.

CCB Welfare and Scholarship Scheme India 2020: The CCB Welfare and Scholarship Scheme provides yearly financial assistance to their students of up to four lakhs. The scholarship program is for students that belong to the General, ST, SC, OBC and other minority communities. One thing that students should know before applying for this scholarship program is that it can only be availed by students whose annual family income is two lakhs or less.

The Savitribai Phule Scholarship:This scholarship program is designed to encourage girl students that are from Maharashtra. Students that are between the classes of 5th and 10th standard are eligible to apply for this program. The program will offer financial assistance to eligible girl students who want to pursue higher education.
While there are plenty of various other scholarships that school-going students in India can avail of, these seven are some of the most popular and unique ones. All the above-mentioned scholarships will help aspiring students whether it is by boosting their career-prospects or by offering financial aid to support their future academic career prospects.