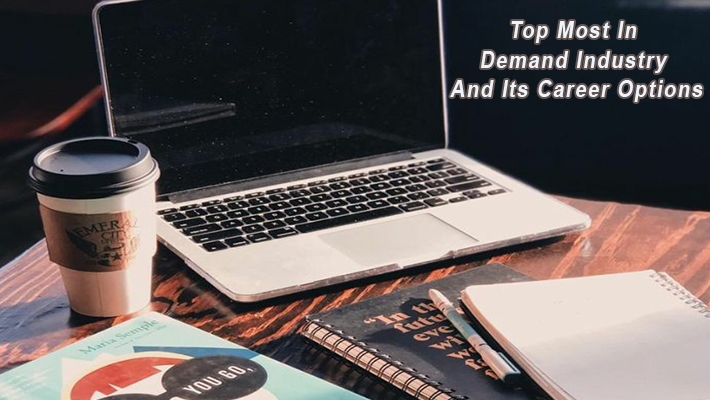 2020 has been a challenging year also a year of change. Hijacked by a global pandemic and exposed to major disruption, the world has experienced a lot of heartaches and even more uncertainty. But as a result of all this chaos, there have also been leaps and bounds in innovation. Organisations across the globe are accelerating their digital transformation initiatives at breakneck speeds in a bid to reset and survive.
For better or worse we can all agree that past year has been memorable. So, we enter 2021, here are some of the Topmost in Demand Industry and Its Career Options around us to define the next normal.
Health Sector
We all know how the pandemic has shaped our planet & humanity. Due to the pandemic, government is stressing upon spending more on health base structure to deal with any contingency in the future.From doctors to pharmacists all shall be in great demand in years to come. Having an applicable career in health care demands precise degrees & certification which shall be pursued from an early stage.
According to report by IBEF (India Brand Equity Foundation), Indian government aims to increase healthcare spending to 3% of the GDP by 2022. The future seems positive and bright here!
Back End Developer
Technological evolution has led to expanding growth in the use of mobile applications daily. Behind the development of every mobile application, the whole process of maintaining & structuring the technology which is visible to the user on the front end is the job of a back end developer. As per statistics report, it is predicted that there will be more than 1.4 million computing jobs available further in future.
Information Technology (IT)
The IT industry is a dynamic and entrepreneurial working environment that has a revolutionary impact on the economy and society over the last half of the century. If you love technology and adore working with computer hardware, software, multimedia, or network systems, then a career in Information Technology (IT) could be for you. Graphics, multimedia animation, web design, game and application development, networking and computer repair and many possibilities.
Content Marketing
While most of the content creation demands creativity, a great content marketer is someone producing entertainment, content ideation, a creative process of finding a subject, title, angle and the like begins with analytics. It involves understanding the audience or the buyer's persona, keyword research, competitor's content audit, creating catchy titles and so on...
Along with the ordinary writing skills, good knowledge of SEO, analytics, basic coding, and metrics make a complete package for a great content marketer.
Robotics
Robotics is a branch of Engineering that involves the conception, design, manufacture and operation of robots. It is a combination of Engineering including Electronics, Computer Science, Artificial Intelligence, Mechatronics, Nanotechnology and Bio Engineering. Analysis by Gartner stated that by 2025 almost 30% of human based jobs shall be replaced by robots. Rings an alarm? Well, this is the future. To have a great future, be part of a growing future.
Robotics Engineer, Robotics Technician, Sales Engineer, Software Developer, Robotics Operator and many more are the possible career in robotics.