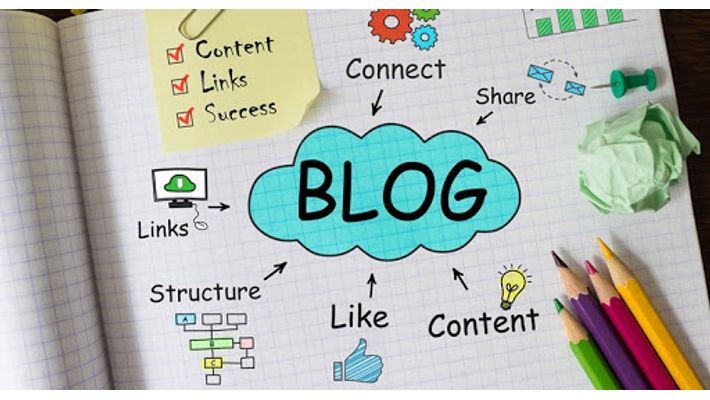 Branding is a crucial aspect for every business and it is now becoming crucial for individuals as well. The increasing competition coupled with the difficulty to create a space of their own are two of the major facts that makes branding important in the world that we are living in right now. The importance of building a brand is increasing on a yearly basis and there are a plethora of ways through which one can build a brand and the major drawback of this is the fact that, most of the effective branding techniques are not free but paid. One of the most efficient and cost-effective way to build a brand for yourself is blogging. Blogging will not only help a business to build your brand but it might also help you to create a loyal customer base for your business. So, now let's take a look at how blogging will help businesses to build a brand.
Create and Maintain your Marketing Strategy: Marketing is an important facet which is crucial to building your brand and if done properly blogging is a good way to build a strong relationship with your customers and build a structured marketing strategy that will help your business to strive for consistent growth in the industry. Every business owner knows the fact that promoting your products and services in an effective manner that will bring your business growth is not an easy task to do. So, through blogging, a business can not only build a good customer relationship but it will also help a business to create and maintain an effective marketing strategy.

Bring in New Clients: Building a loyal customer base is hard but maintaining and increasing that customer base is a whole different ball game which takes a lot of planning as well as hard work. Blogs are an easy way for many businesses to attract new clients for their business and by producing quality content through blogs, a business can get more digital traffic and through that attract new clients to your offerings. Owing to this reason, a business should give extra attention and put in more effort to create blogs that can increase their customer base.

Build a Strong Community: Building and maintaining a strong community of your customers is a crucial way to interact with your customers. This will not only allow you to create loyal customers but you can use these communities to get crucial customer feedback of your offerings. Owing to the fact that there is direct communication between the customer and the business, this will help the company to clearly understand the requirements of their customers. The client feedback received through these communities can be then used to improve the quality of your offerings.

The Advertisement Aspect of Branding: A business can improve their advertising through blogging and owing to the fact that it will not cost much, blogging is also a cost-effective way to build your brand. By slowly introducing your products or services to the target audience, a business can create an interest among potential customers and this curiosity can be turned into potential sales for your business. Blogs also serve as a creative outlet which businesses can use to creatively market their products and services.

Build Customer Trust: Building the trust of your customers is crucial in the current highly competitive market realm and businesses can use blogs as a medium through which they can build the trust of their clients in the most efficient and effective manner. So, through knowledge sharing as well as through providing accurate content, a business can use blogs as a medium to build their client's trust.
These are some of the ways in which blogs can be used as a medium of branding and if done properly, there are plenty of development opportunities that blogging can provide for a business.