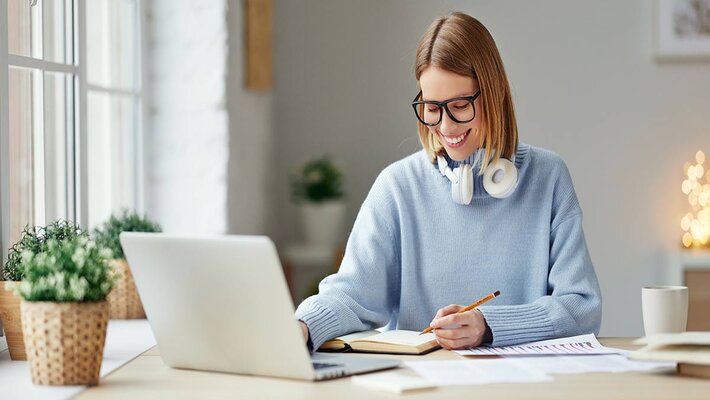 Most of the millennials are opting for self-employment opportunities by ditching the necessity of confining themselves with the traditional 9-5 office regimes. Various researches have concluded that more than 20% of the people in India are making a living through freelancing and it is viewed as one of the significantly rising market trends since the past decade. Apart from enabling opportunities to the individuals across various sectors where they can gain knowledge and expertise to assist different corporate companies as specialists, freelancing is benevolently getting appreciated and accepted in the industry as well, as freelancers tend to be much economical and have better efficiencies than the recruited resources. Another driving factor which is fuelling the freelance market is flexibility. After Covid-19, when the whole world was forced to remain confined and work remotely, the number of freelancers increased as people started realizing the value of working remotely and flexibly.
This article highlights some of the most preferable areas of freelancing, as mentioned below.
Content Writing
Writing is not everyone's cup of tea. When it comes to professional writing expert content writers are always in in huge demand. Since in various big or small businesses, the need for up-to-date and improvised contents are in huge demand, the content writing domain has managed to attract a large number of freelancers including writers for websites, emails, white papers, and more. A unique field where one can find full-time writers as well as part-time freelancers, most of the millennials have opted this peaceful profession for good money.
Digital Marketing
Digital marketing freelancers are widely popular amongst the start-up ventures who are eager to build their visibility in the market. With a notion to bring innovative reasons in the market, most companies are hiring digital marketers to ensure their prominence on search engines, social media pages and every available digital platform. Since companies have to endure a huge cost of training for in-house digital marketing, companies wish hiring freelance professionals and save their extra expenses.
Educators and Trainers
Education and training are growing so vast and freelance trainers are always in demand who are equipped with advanced educational courses and tools. For online coaching platforms, freelancers are in huge demand. With several websites available on the internet for students to take online coaching, freelancing educators can register and deliver their knowledge over those platforms and help students gain better insight of the concepts. By planning activities that help students to learn the class material and perform evaluations, freelancing educators can ensure that students are making progress and learning comprehensibly.
Web Designers
By planning, creating and writing code for websites and web pages to ensure their proper operation, web designers are accountable for preparing the inclusive outline of a website. They often work with numerous clients and organizations over time to keep their websites updated, solve code issues, create backup files, and edit the available content.
Social Media Specialist
Responsible for creating and publishing content for their clients across the social media platforms like Facebook and Instagram to shape an online presence and a brand following, social media specialists are the professionals responsible for engaging audiences, measuring site metrics and overseeing the creative aspects of managing a social page up-to-date. As millennials can better comprehend the importance of social media platforms, a fair share of youngsters are opting to do freelancing as social media specialists.
Younger generations are showing much prolific interest to participate in the freelance economy, and with more graduates entering the job market every year, the number of freelancers is expected to rise significantly in the near future.