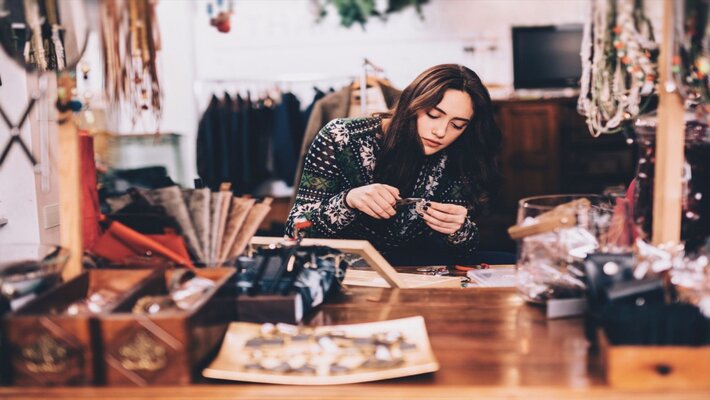 Due to intense competition for part-time jobs and a lack of appropriate alternatives, students often abandon their goals of earning money while studying in order to keep up with the ever-demanding academic sessions. However, the technological revolution and the concentration on generating jobs rather than looking for them ushered in a new era. Most students nowadays look for profitable business ideas that they may conduct part-time while they are studying.
The idea is admirable, but beginning a business necessitates the appropriate mindset. As a student, you must research profitable concepts, their limitations, and benefits, read relevant case studies, and gain firsthand experience. There are many successful businessmen all around the world who began their careers while still in college. Those start-ups, which arose from a single room and unconventional thinking, have already changed the world. If you use those stories as motivation and use the correct techniques, the next one may be yours.
Following are some of the most popular student startup ideas in India –
1. Online Sales of Handcrafted Products –
This area is still largely underdeveloped in India, and Indian students can be assisted in showcasing their skills online under a shared platform. Customers will also be able to select the best option from a variety of options.
2. Freelance Writer –
Content writing is a priceless tool for connecting a company and its products with customers. It's also important for user engagement and customer retention. Furthermore, as digital marketing has progressed, the need of excellent content authoring has grown. Content is critical in providing visitors with the essential information and enhancing the brand's image. As a result of these factors, the need for content writers is skyrocketing.
Because the demand for outstanding content writing is always expanding, no one can stop you from converting your hobby into a profitable business provided your material is original and interesting. Furthermore, you can start this business with no money down. So, if you have an excellent command of English and a knack for generating captivating material, don't miss out on the chance to start a business while you're still in college.
Most students nowadays look for profitable business ideas that they may conduct part-time while they are studying.
3. Event Management –
If you want to create an event management company, this is also a wonderful alternative. It's an ideal business to start whether you're a management student or not. If you have the ability to communicate and manage things, it's an ideal business to start. Begin by planning celebrations at your campus or social gatherings for your pals. This manner, you'll gain some experience that you can use to attract new customers.
4. Reviewing Products Online –
Users of social media entering college are familiar with the term endorse. This action can be taken by students and students in need of financial assistance. There is no need for funding; simply endorse products from online merchants on social media platforms like Instagram and Facebook. Students can benefit from business prospects, especially if they have a large number of social media followers. All you have to do is write a review for the product on the internet store and recommend it. Typically, only images of the product are uploaded, followed by an invitation to purchase the merchandise.
5. Data Security –
With so much information available online, there is a clear need to secure data by providing online businesses with content protection solutions to protect their website content from competitors and fraudsters. Students with a strong understanding of technology and data security threats can provide data security services and earn a good living.