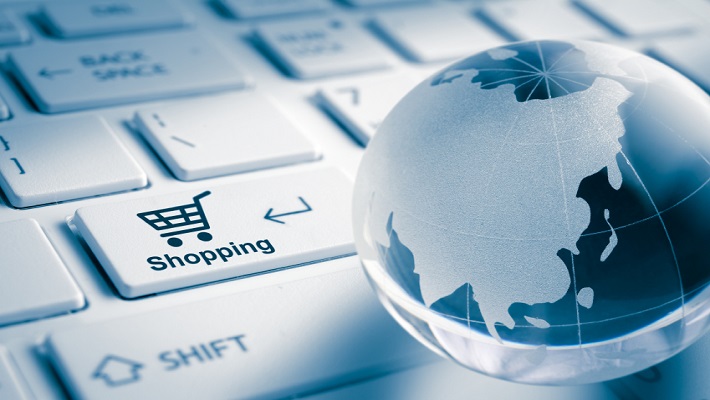 E-Commerce has revolutionized the way business is carried out not only around the world but also in India. A major part of the growth for the E-Commerce industry has been triggered by a rise in internet and smartphone penetration. India's e-commerce market is predicted to reach USD 99 billion by 2024, as per a report by Goldman Sachs.
One of the largest sectors that have gained huge traction in E-commerce in the recent decade is the Food and Grocery e-commerce, with both the Business to Customers and Business to Business e-commerce is growing at a rapid pace. However, both the aforementioned segments come with their fair share of pros and cons.
Advantages of using a B2B Ecommerce platform
There are numerous advantages to using a B2B e-commerce platform and they are vital to business success. Some of these include:
Finding new customers
One of the powerful ways to reach new B2B customers is a B2B e-commerce site with public-facing catalogue pages. By going online, one can utilize digital marketing strategies to increase your reach, by going online as the future buyers would not only prefer to shop online but will demand it. Business 2 Business buyers are getting so used to making purchases online, since buying online is efficient and makes repeat purchases much easier.
Better management of both suppliers & customers
The concept of B2B Ecommerce offers better management of both the suppliers and customers as going digital means that one can utilize a business management software and this will provide data on how customers shop.
Furthermore, this information can be used to create better, more personalized shopping experiences for your customers, ideally making the whole initiative a win-win for both parties.
Selling more to existing customers
Ecommerce not only helps you reach new customers, but it also lets you easily implement an automated cross-sell and up-sell recommendation program, which goes hand-in-hand with offering shoppers a personalized experience. What is more stunning is that you will be able to help them in finding out products they are actually looking for, without them having to ask – similar to what an in-person sales associate would do.
While almost all B2B companies have an online presence, possessing a website with a shopping cart is only the beginning.
Better customer service = improved bottom line
A company that renders great customer experience, would come across good sales where 86 percent will pay more and 40 percent will buy more. Also, according to studies, the probability of selling to an existing customer is 60-70 %, while the probability of selling to a new prospect is only 5-20 %.
In order to deliver a seamless B2B e-commerce experience to customers and also lowering costs, one needs to leverage different technologies so that the customer experience can be improved leading to increase sales.
To increase customer happiness, boost sales, and lower cost, 4 must-have technologies. These include Robust B2B E-commerce platform, Real-time Integration with ERP software, Omni Channel Personalization, and 3rd party Logistics Integration.
B2B Ecommerce examples
While all sorts of businesses have adopted B2B e-commerce, here are some of the examples of businesses that have used eCommerce to their advantage.
One such brand is a famous manufacturer and distributor of powerful Linear LED strip lighting products that receive 80 percent of its revenue from Business 2 Business sales, but also sell directly to consumers.
This famous Linear LED strip lighting company was launched in 2010. Today it drives more than USD 5 million in annual sales, with its customer base being split 50/50 for homeowners who are the regular consumers and businesses (B2B), while only 20 percent of our revenue comes from the B2C segment.
This enterprise started creating content in the same year of its inception – 2010, which answered common questions that would arise when customers research for LED strip lights and how to install them.
The company started to focus on Education, Customer Experience, and Adding value rather than focusing on link-building strategies, spamming forums with linkbacks, and creating 500-word keyword-stuffed blogs on non-relevant websites.
Each Google update in the following years displayed this Linear LED strip lighting company rankings above competitors, while its Organic traffic was and has always been their biggest source of traffic. In addition to this, the company's 1st sale came from an article talking and clarifying the technical difference between 2 LED types, which makes the company unique from the others in this landscape.
Furthermore, this brand's educational content continues to build brand trust and traffic, even among the industry's most trusted brands themselves.
India's first dedicated Express Cargo Terminal, to help E-commerce
On March 12, 2021, the Kempegowda International Airport, Bengaluru announced the launch of India's first dedicated express cargo terminal. This would help the private airport operator to handle over 25 % more cargo annually. The express cargo market for B2C and B2B sectors has tremendous potential to grow over the next decennium, reported PTI.
"It is on account of the larger playing field with multiple service providers, improved transit time, and value-added services and the new facility, set up exclusively for export and import of international couriers, would cater to this demand," Bangalore International Airport Limited (BIAL) said in a released. Developed by BIAL, the operator of the Bengaluru airport, the 2-lakh square feet built-to-suit facility will house leading global express courier organizations that include DHL Express and FedEx Express, it added.
The Express Industry Council of India will be operating the common-user express terminal for other courier companies, and this will definitely add impetus to Bengaluru's already strong e-commerce base.
"The Bengaluru airport is well on track towards becoming a cargo hub, offering world-class infrastructure, powered by leading global logistics providers. With express courier gaining greater significance following the exponential growth of e-commerce, the Express Cargo Terminal is a significant step towards supporting and driving this growth," said BIAL Managing Director and CEO Hari Marar. "In addition, it will facilitate trade and faster movement of goods across the world," he added.
The new facility will enable the Bengaluru airport to process 1,50,000 tonnes annually, taking the airport's overall annual cargo capacity to 7,20,000 tonnes from the existing 5,70,000 tonnes at present, BIAL said. This is a first-of-its-kind warehousing facility at an Indian airport, which has been designed and built-to-suit, offering operators with streamlined operational workflows the provision for future expansion, BIAL added.