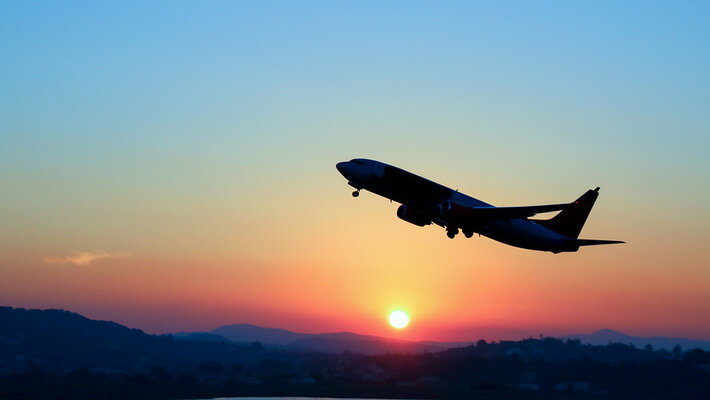 SpiceJet which is one of the leading Indian airlines recently saw the resignation of their Chief Financial Officer Sanjeev Taneja. The resignation comes amidst reports showing soaring losses the company is facing as well as series of mid-air incidents happening in SpiceJet flights. In June 30th, the airline reported a loss of INR 789 crore for the quarter and during the same quarter last year, the companyreported a loss of INR 729 crore. It reported a total loss of INR 485 crore for the quarter which ended at March. The loss can be partly attributed to the cyber security attack the company faced. Even though SpiceJet said that it will be looking to raise funds of up to USD 200 million, many banks have raised concerns. The series of road blocks have casted a shadow of doubt over the future operations of the company with many wondering what they can do to turn things around.
A Similar Story
A failing airline is no new story in India with multiple cases including the downfall of East West Airlines and Damania Airways in 90s and the comparatively recent dilemmas of Kingfisher Airlines and Jet Airways. Air India and its downfall is yet another glaring example of a popular Indian airline failing. During its early years, Air India was involved in an acquisition spree which involved the purchase of multiple aircrafts which the government planned to fuel through debts that could later be paid through the revenue earned. When it did not work, the government came up with a plan to merge the company with Indian Airlines. But Air India continued making losses while the debt kept on rising. After going through turbulent times, Air India was sold back to the Tata group for a reported sum of INR 18,000 crore. If one looks carefully, it is possible to draw parallels between the struggles faced by Air India and the current predicament SpiceJet is in. Let's analyze the similarities in these two cases.
Bad Purchase Decisions
Commercial aircrafts are always an expensive purchase and a series of bad purchases can either put your airline in a lot of debt or can hinder its growth potential. Looking at SpiceJet, the company did make a series of mistakes starting from when they preferred to purchase Bombardier Q400 aircraft which is a comparatively small but expensive aircraft. SpiceJet intended to use this aircraft to connect smaller regions which made an already expensive purchase even costlier because of lower prices of tickets. What they could have done is opt for normal propeller planes like most other airlines for these small travels. Commercial aircraft repairs and maintenance also cost a hefty price and when SpiceJet decided to maximize their performance by running 1000 flights with just 57 planes, this decision was set to fail from the planning phase itself. Looking at Air India's purchase history, one could find some similar bad purchase decisions like when the company decided to purchase 10 Airbus for 10 MCLR (A330) aircraft but due to a change in decision ordered 111 aircrafts from Boeing. And as Air India's equity capital was small, this change in purchase decision quickly led to the company running on a loss.
Disgruntled Employees
Employees are not only the biggest asset for a business organization but the employees of a company can have a major say in determining its success and failures. Both SpiceJet and Air India has its fair share of issues with their employees. Looking at a recent incident in SpiceJet- employees of the company said that their salaries have been delayed for the second month in a row. This is despite the claim made by the company that the salaries were being made in a 'graded format'. Salaries for the staff including the flight crew was reportedly delayed for the month of July while other employees have added that they haven't even received Form 16 for the fiscal years 2021-22.
Air India joint action forum of unions, in a letter to Rajiv Bansal who is the Civil Aviation Secretary listed out a host of employee related issues that the company should address before its privatization. This includes leave encashment options, return to pre pandemic salaries, and sorting out Air India staff quarters. Aside from these, the letter also talks about paying the pending dues and arrears. Some of these dues and arrears are pending flying allowance arrears/emoluments of 2006/07 agreements as well as arrears related to the unilateral 25 percent pay cut made from 2012.
Lack of Financial Planning
Financial planning is important to run any successful company let alone an airline business where the repercussions of any small lapse of judgment and planning can result in massive losses. In the case of SpiceJet, the two years of consistent losses has significantly impacted the public image of the company and the fact that in 2021, the Madras High Court had reportedly ordered for the winding up of SpiceJet just goes to show the dire situation the company had gone through. This incident occurred after the airline failed to pay dues amounting to USD 24 million to Switzerland based SR Technics. This is a company that provided repairing and maintenance for SpiceJet for a decade. Aside from that, the challenges the company faced even to pay their GST dues extenuates the lack of financial planning at SpiceJet.
When we look at Air India, aside from the soaring debt which reached 2000 crore at one point of time, the company also made other disastrous business decisions. One of which was selling 5 Boeing 777-200 below the estimated price to Etihad. The total amount of loss incurred in this transaction was 671 crore. And later, it was decided that the losses will be met with taxpayer's money. This is just one of many issues which forced the government towards the disinvestment plan of Air India.
A recent survey which caught the attention of many states that 86 percent of passengers are avoiding travel on SpiceJet, IndiGo, and Air India which are three of the top airlines in India. These passengers' state safety concerns are behind this decision of theirs. While there are dividing opinions concerning the safety of many Indian airlines, the fact of the matter is that, the recurring issues happening in some of the airlines in India is adding fuel to this fire. And as a whole, this can cause yet another adverse impact on the growth potential of Indian airlines industry.