As the very thought of investment strikes us, we know the ideal option is nothing but 'mutual funds'. It is the best mode of investment to augment our capital in the longer run. In India, we have several options for mutual funds and choosing the ideal one that suits our requirements is certainly a task. With the growing tech advancement, we have got accustomed to getting things done with just a click from our comfort zone, be it ordering food, medicine or other essentials or even the lethargic banking process. Thus, why not expect an easy service in mutual funds as well? Hence, here we have listed out five efficient mutual funds applications that would simplify your task.
Groww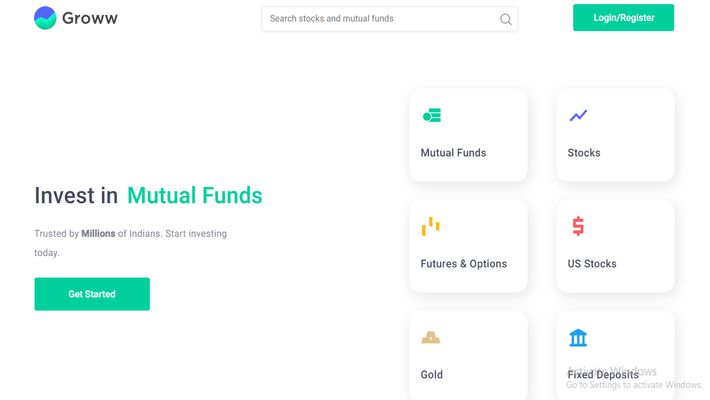 Groww, an online investment platform was developed for the investor to invest in mutual funds and stocks. It has evolved as one of the fastest-growing apps in the Indian mutual fund industry, all thanks to its simpler user interface. Groww makes investing in mutual funds free and comes with very minimal paperwork and no difficulties. Furthermore, the necessary mutual fund's information is brought to the customers in just one app making the investment process simpler. This app could be used by any common man who is interested in investing in direct mutual funds eliminating the commission and other charges that are estimated to be more than 1.5 percent in comparison with the regular plans.
Groww Info:
Established: April 2016
Headquarters: Bangalore, Karnataka, India
Founder: Lalit Keshre
Company Stats:
Groww has raised over $140 million as of April 2021, at a valuation of $1 billion. Acquiring Indiabulls's mutual funds business Groww ventured into the Asset Management Business. It employees close to 200 staff and stands fourth among the top 10 competitors.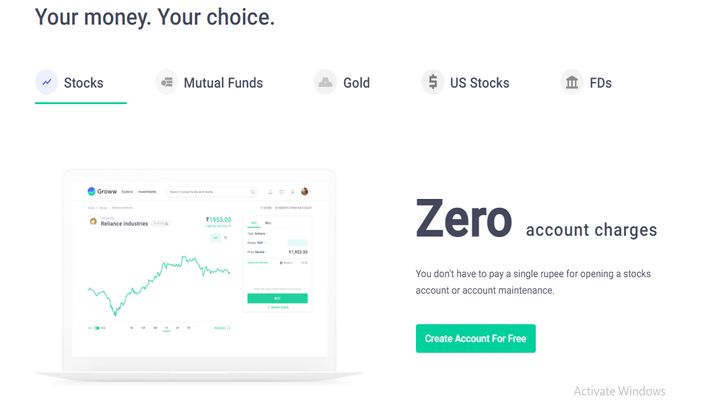 Key Feature:
Simple UI design
Dashboard to track all your investments, annualized returns, and total returns
Top mutual funds list for different categories with the latest finance news and insights
Kuvera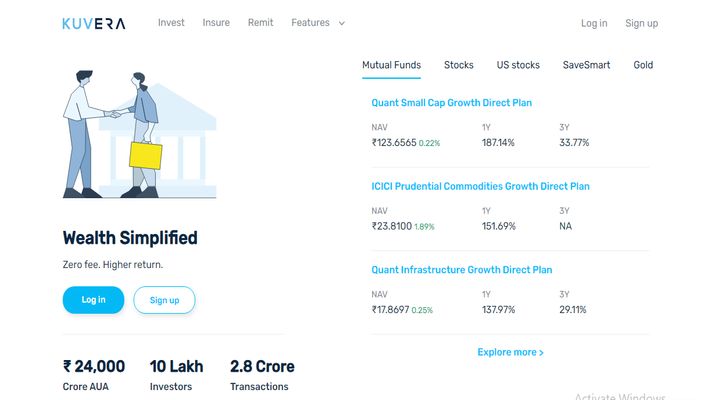 Kuvera is the next ideal application to invest in mutual funds. The app provides a set of features that aids in simplifying the process making even beginners access it. Moreover, it offers family accounts that aid in managing joint investments alongside that you get fund recommendations based on the customer's portfolio. With one-stop tracking dashboards, it's really easy to track your investment performance on Kuvera. This app lets you set life goals and suggests mutual fund investments as per the goal.
Kuvera Info:
Established: 2016
Headquarters: Bangalore, Karnataka, India
Founder: Gaurav Rastogi
Company Stats:
Kuvera received a Series A investment of $4.5 Million from the lead investor Eight Roads Fintech Strategic Investments. The company established a partnership with Vested Finance to allow its Indian traders to invest in US stocks including Netflix, Facebook, and Apple. It is estimated to possess Rs.9000 crore worth AUM.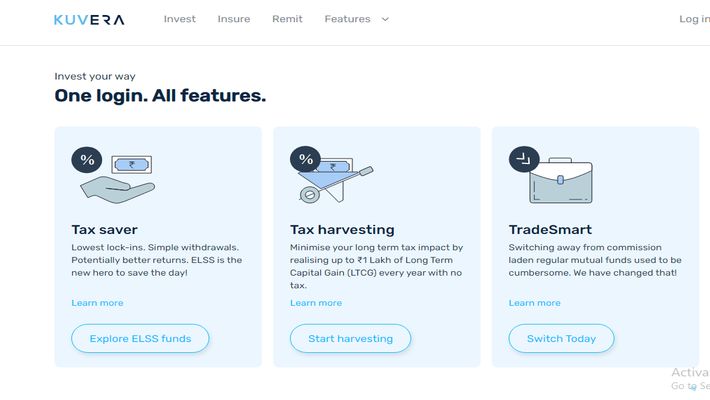 Key Features:
Investing in Tax saving options
No commission
Provides personal financial goals and keeps track
Gives financial advice
Has family account to manage joint or family investments
PayTM Money Mutual Funds App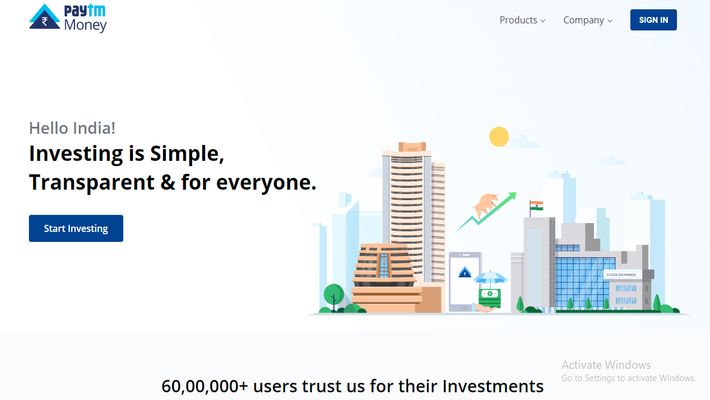 PayTM Money is another good app to invest in mutual funds. They offer up to one percent higher returns through the direct plans in PayTM Money. Alongside, the customer gets access to numerous investment ideas from which enables them to choose the one that suits their portfolio. The mutual fund's transactions are absolutely free with PayTM Money this relieves the tension of commission and other hidden charges. Furthermore, it offers 100 percent paperless KYC verification process. It has a one-stop solution when it comes to tracking the performance of your investments.
PayTM Money Info:
Established: 2018
Headquarters: Noida, Uttar Pradesh, India
Founder: Vijay Shekhar Sharma
Company Stats:
Paytm Money was kick-started with an investment of Rs.9 crore for investment and wealth management. It is a product of Paytm.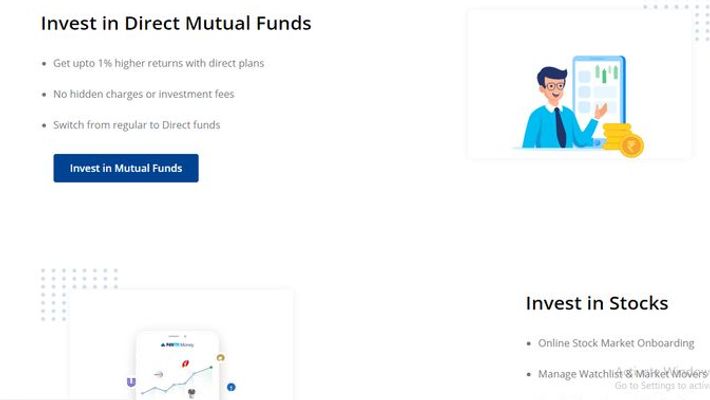 Key Features:
Let's you avail up to one percent higher returns by investing in direct mutual funds
Paperless KYC and simple account opening
Track investment performance through one-stop portfolio insights
Investing schemes start at as low as Rs.100
Niyo Goalwise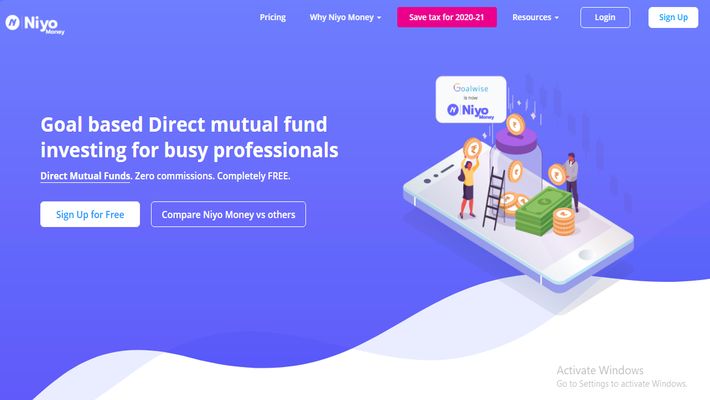 Goalwise is an innovative direct mutual fund platform that is best suited for beginners in investment. It is run by Alphafront Finserv Pvt. Ltd. It has been acquired by Niyo Money- Direct Mutual Funds app in June 2020. Goalwise is a wonderful platform for people who are not experts in investment to find the best mutual funds for their requirements. While most other platforms just recommend mutual funds, Goalwise goes one step ahead. It not just offers mutual fund suggestions based on your risk appetite and goal tenure, but also shifts your investments automatically to a better performing fund to maximize your returns.
Goalwise Info:
Established: 2015
Headquarters: Bengaluru, Karnataka, India
Founder: Swapnil Bhaskar
Company Stats:
At present Goalwise has more than 60,000 users with Rs.850 crore AUA (assets under advice). The company primarily caters to salaried millennials belonging to Tier 1 cities and a median income of Rs. 10 lakh.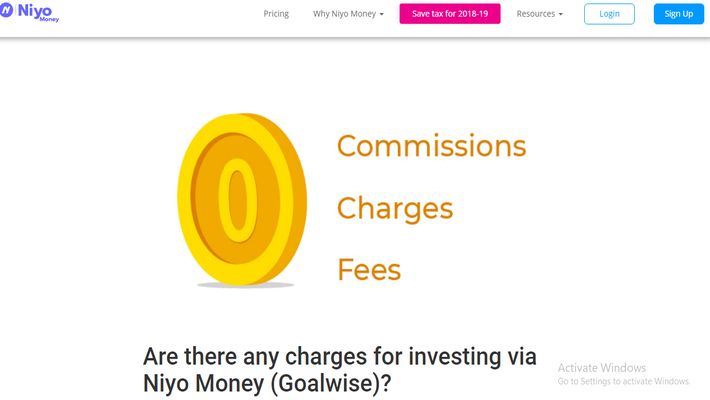 Key Features:
Good Services offered
Friendly UI
Excellent customer experience
CashRich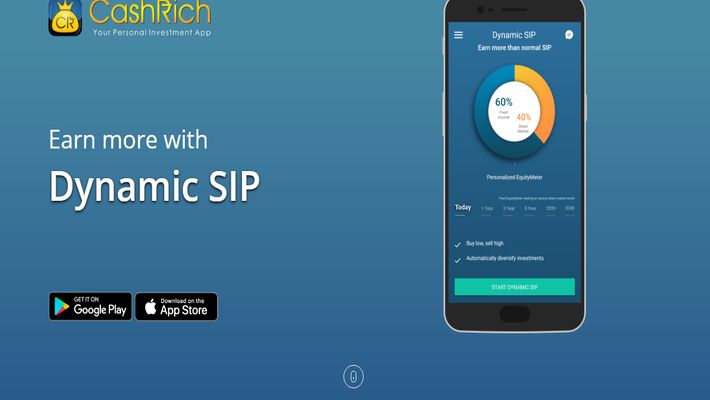 CashRich is a direct mutual funds application. It is the first app to offer a Dynamic SIP investment method that ensures much higher returns than regular SIPs. CashRich possesses apps dedicated to Android and iOS users. The account opening procedure takes less than half an hour as the KYC verification process is completely paperless. The application provides easy and simple investment options personalized as per your financial goals.
CashRich Info:
Established: 2015
Headquarters: Mumbai, India
Founder: Sougata Basu
Company Stats:
CashRich has raised $1,000,000 in seed funding on November 20, 2018, the company. Furthermore, it acquired WealthApp for an undisclosed amount on March 16, 2021. It employs about 1-10 staff.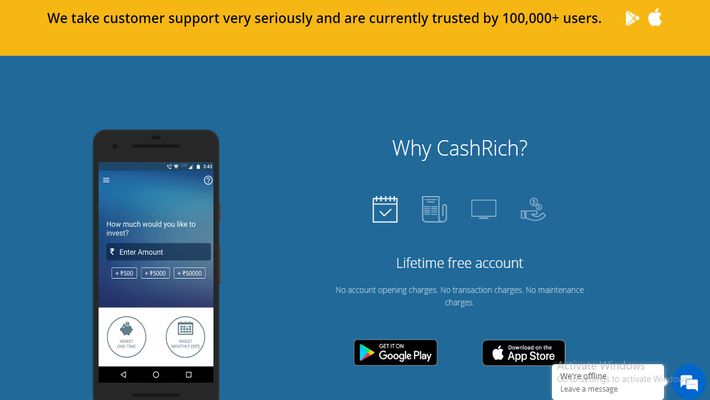 Key Features:
Offers easy paperless KYC verification and account setup process
Customized investment options based on customer's financial goals
Free account, No initial fees, transaction charges or maintenance charges
24×7 chat support assistance