Puzzle of the ages is having a closet full of clothes still finding nothing to wear. It is a usual as well as one of the most compelling reasons for shopping. People have either filed out their wardrobe with some items or are just bored of the old stuff. And the problem has initiated an innovative idea of sharing or swapping outfits or any other fashion products. Moreover, the clothing rental business has been gaining attention because it supports sustainable clothing at affordable expenses.
In India, the market for online clothing rental is getting on with the help of a new breed of startups. These startups are committed to hygienic handling, extensive collection, custom sizing, and doorstep delivery. Now, just a click is the only thing standing between you and your favourite clothes. Without further ado, here is a list of five platforms to get your hands on your favourite fashion products.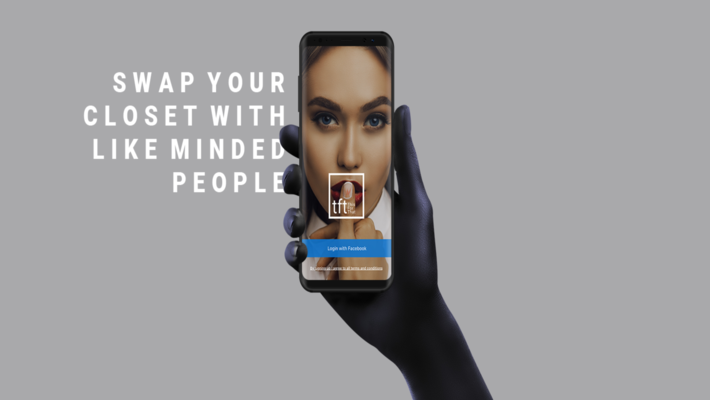 This For That is a P2P platform for women to share clothes and new makeup, and toiletries with others. It is a Gurugram-based startup. The platform has plans to include categories for children's and men's products soon. It is a fantastic community of people, where each member opens up a part of their closet that they want to share with others. The platform assures that members can enrich their closets without spending money to get novel things every time.
Its mobile application assists users in swapping clothes, shoes, accessories, and even makeup and toiletries. Currently, the platform is for women only, as founder Nancy Bhasin believes "barter requires deal striking, something which women are naturally good at."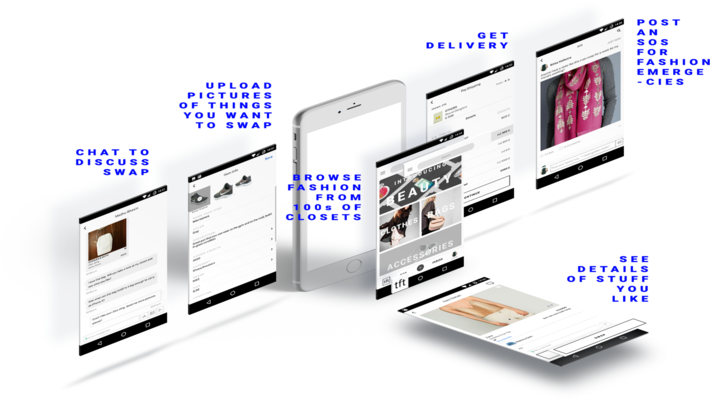 How it works
Click and upload pictures of the things in your closet (clothes, bags, shoes, accessories, and cosmetics) to your profile.
Assign a Credit value to your stuff (whatever you think it's worth)
Browse photos of fashion from other women's closets and take your pick
Swap
Get stuff delivered
Post an SOS for your fashion emergency and get aid from the community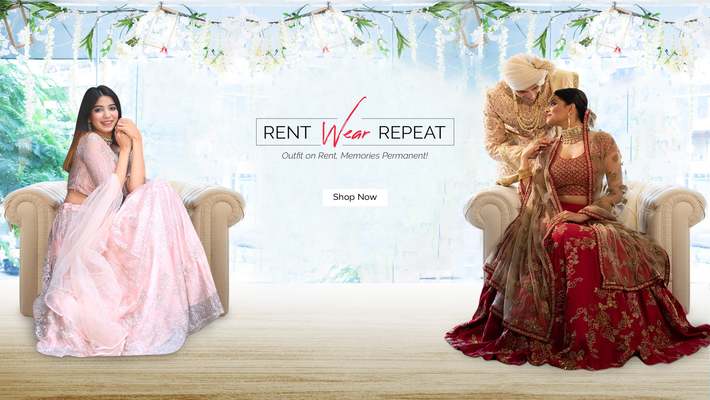 Flyrobe is a platform for ethnic, festive fashion, bridal wear, Western outfits, and jewellery. It claims its collection of over 5,000 women's and men's costumes would be the destination to your clothing requirements. The garments are accessed from designers' collections, including Ritu Kumar, Sabyasachi, and Masaba and famous brands Mango, Armani, and Forever New.
Flyrobe has four offline stores in Mumbai, Bengaluru, Hyderabad, and Delhi but offers offline services in more than 20 Indian cities.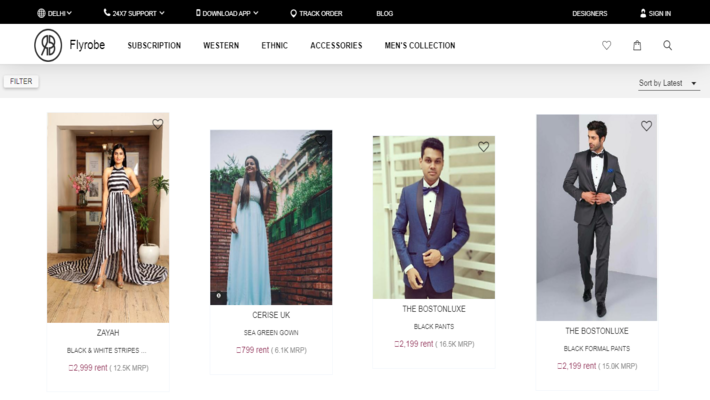 How it works
Create your account on their mobile application or website.
Get garments at 10-15% of their retail price.
Garments can be rented for four days, and clients receive help with sizing and alteration, so you get the best fit.
Renting requires you to pay a 20% deposit, refundable when the garment is returned.
Their unique online premium rental service brings the latest fashion to your doorstep.
Stage3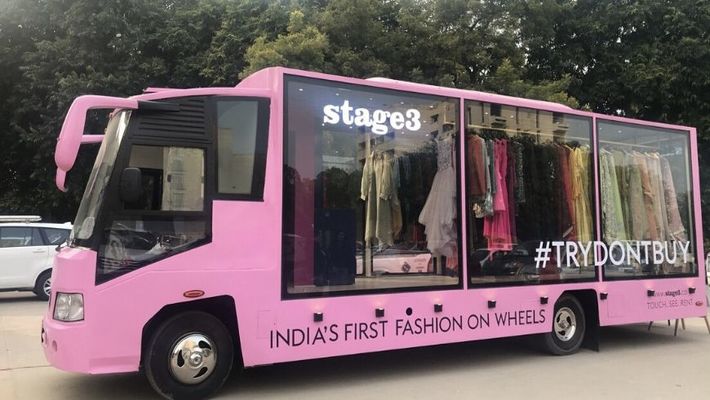 Stage3 is a comprehensive stack social marketplace for fashion in India. It is influenced by millenniums' demand for unique, stylish, and affordable dress-up. One can get a hand-selected, discovery-based, hyper-personalized shopping experience directly from fashion influencers, Instagram boutiques, and brands.
The platform follows the idea of building India's largest community-powered to explore and trade stylish branded fashion at affordable prices. And it is founded by successful entrepreneur Harvard Business School-alumni- Sabena Puri, former CEO of Buttons and Threads- Sanchit Baweja.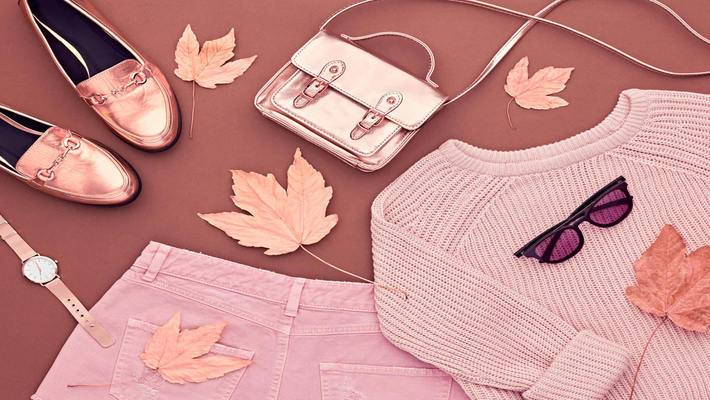 How it works
Create your profile
Pick your occasion date
Select from an endless designer closet
Fit Guarantee Assured
Free Delivery, laundry, and return
Rent contemporary ethnic wear and fun party attire, starting from 999!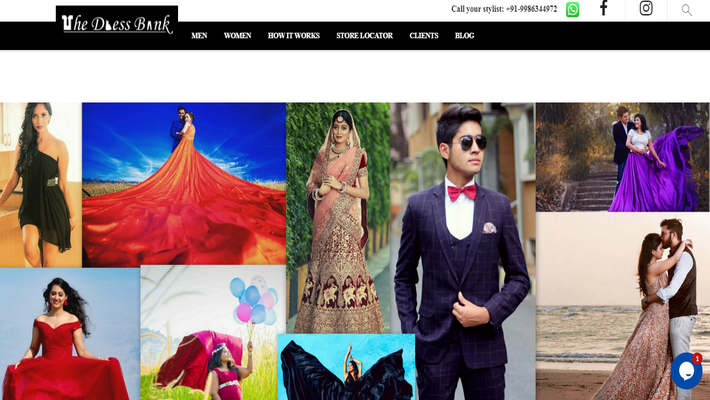 The Dress Bank is a Bengaluru-based boutique that provides dresses for every occasion. It is for weddings, college graduation day, maternity shoot, friend's party, or just a casual get-together. The platform is for both men & women and is available to make their look fashionable all the time.
Some of the garments are designed by the owner, while others are assessed by luxury brands all over the country. Visitors to the store can choose from entire ensembles, including accessories, and have them altered to fit.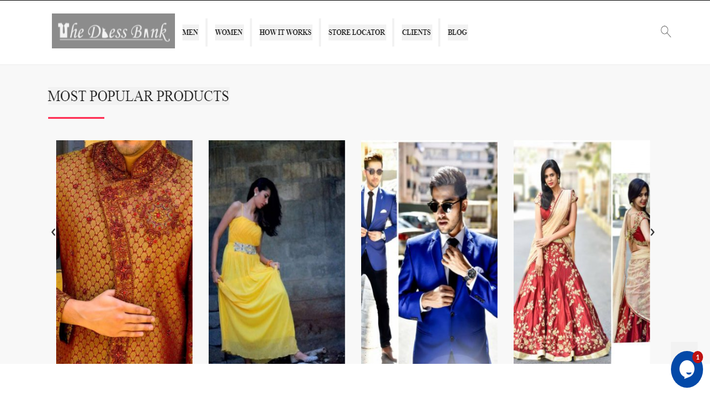 How it works
Check the availability of your product on its website and block it. A member of the team will get in touch with you to confirm.
Visit their studio for a trial and ensuring the perfect fit.
Pay the full rental and deposit amount while picking up your order.
Return the outfit and take the full deposit back.
Payments modes are Paytm, Tez, Phonepay, Account transfer, or cash.
Pick and drop/ shipping services are free for 3kms from the stores' location.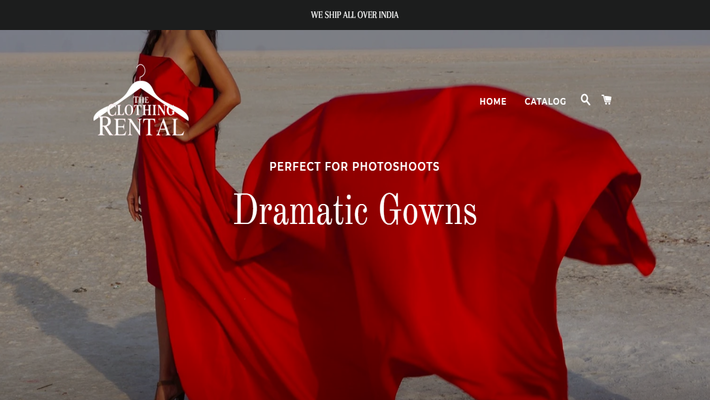 The Clothing Rental, a Mumbai-based online platform and store, offers lavish men's and women's wear and accessories on rent. It sources collections from premium brands all over the world. It stores are located in Bandra and Versova, but shipping is available all over India for a refundable security deposit. New collections are added frequently, and the brand sustains ahead of the curve by keeping itself side by side with the digital trends.
"We can cater to any location in India and possibly internationally too, just the logistics of International shipment don't make commercial sense for the business model," states Shilpa Bhatia, founder, and director of marketing at The Clothing Rental.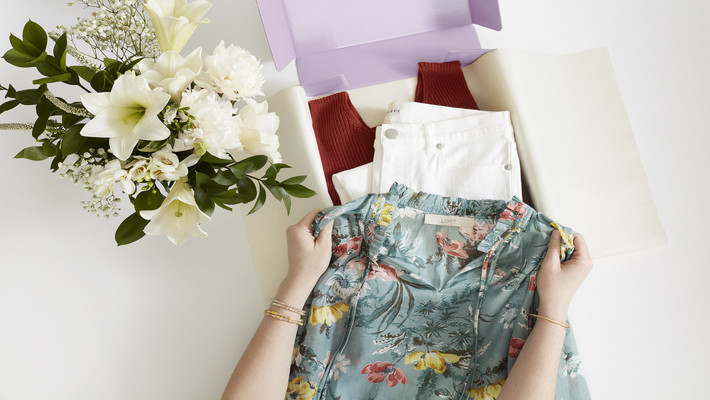 How it works
It provides an excellent choice of garments for any occasion at a fraction of the cost of the original outfit.
A Carmen Marc Volvo ethereal gown can be rented for only Rs. 2500-3000.
A cocktail dress by BCBG costs anywhere between Rs. 800 to 1200.
For men's suits range from Rs. 1500-2500.
Clothes are well maintained and rented for a liberal three days—flexibility with longer duration, out-of-town rental, or destination wedding cases.
Availability of mailing, shipping, or cargo service for urgent Mumbai needs with a nominal cost that airline's tax.