In our day to day life, money management plays a crucial role. Without proper cash management, we might spend much more than we intend to and end up curbing our savings. Thus, money management is quintessential not just for a big organization that handle massive cash flow but even for a common man as it gives an overall view of your financial status. By acquiring a clear idea of your financial condition you could make a solid plan on your expenses and maintain the financial discipline and also channelize your saving which indeed would secure your future assuring you a peaceful tomorrow.
Here we bring five best expense tracking app that eases your stress of managing your finance.
mTrakr – Money Manager App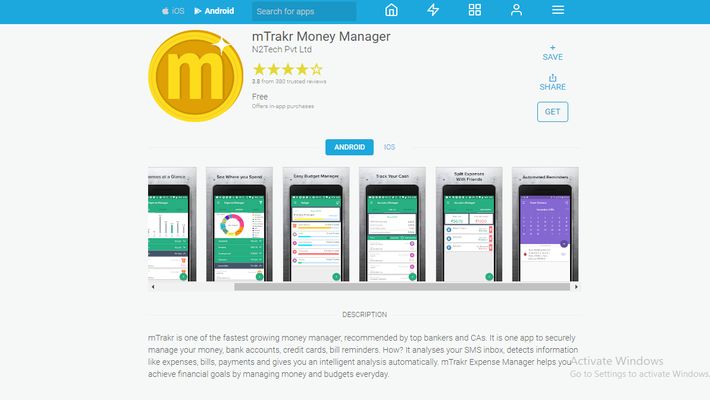 mTrakr, a expense management application that aids one to manage their wealth alongwith their income and expenses. The mTrakr App is a very widespread app that encloses all aspects of personal finance that meets the day to day requirements of a common man. The expense tracker in this application has been designed in such a way that the user need not manually track their expenses. The user could track of all their expenses through the mTrakr Application and would need to maintain the expense sheet anymore. The app also aids in recognizing the areas the user is spending lavishly and aids in cutting down these expenses. Furthermore, if the user has more than one Bank Account, then it could get hectic to manage multiple accounts, however, mTrakr app acts as your Personal Finance Manager and aids the user to handle multiple bank accounts at ease. Also, the application is automatic and manages everything on its own including the passwords.
mTrackr Info:
Founded:2015
Headquarter: Asiapacific
Founder: Nitish Garg and Navneet Behl
Unique Features:
The Expense Tracker executes with ease, as its automated
The app's tax calculator enables one to calculate according to their income.
mTrakr Money Manager is robust. Hence personal data is very safe.
It has no access to the user's bank credentials, sensitive information such as account numbers, card numbers, OTPs and more.
Money Manager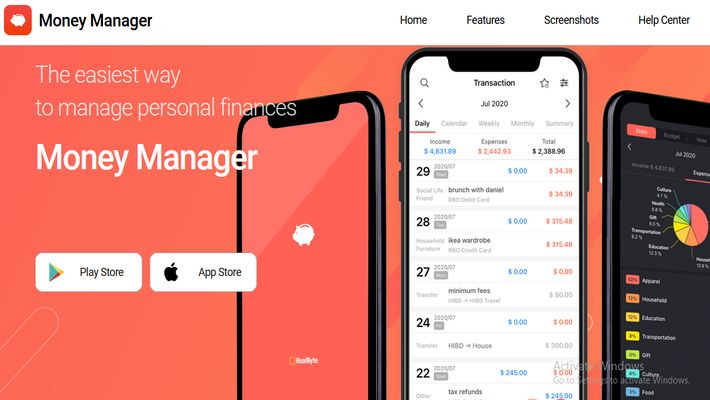 Several applications support auto-syncing options that extract data from emails or SMS and make automatic entries. But people are conscious of giving access to an app on their personal information. Thus, Money Manager comes as a ideal solution. The user has to manually feed in all their expenses and can organize them into various categories and subcategories accordingly. Money Manager chiefly aids in organizing one's money and tracks them of how the expense are done giving the user a clear view of their financial worth. The application provides all the fundamental features that about 90 percent of users would intend to have a glance in their personal finance application.
Money Manager Info:
Founded:2015
Headquarter: Asiapacific
Founder: Anup Pal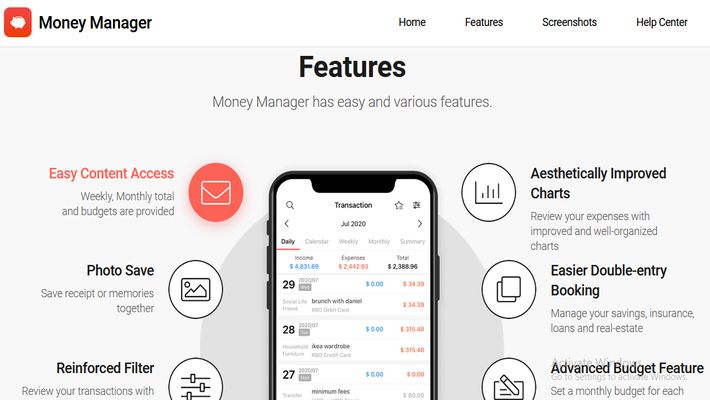 Unique Features:
Change of starting date
Calculator operation
its Ads free for paid version
Provides unlimited tools
Wallet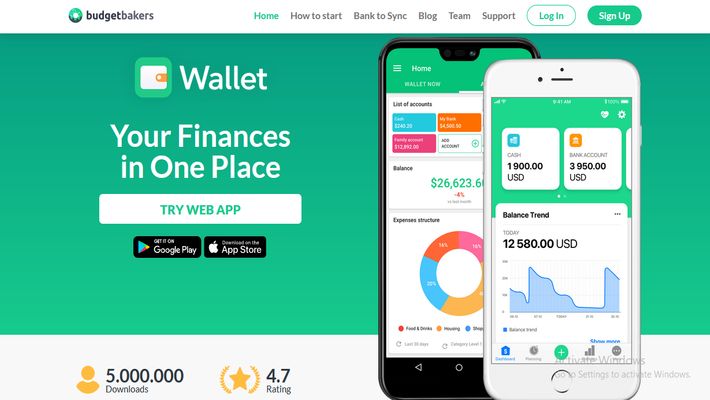 Walnut provides a complete set of features to aid one handle their money. It is ideal for beginners by aiding them track their day-to-day expenses through examples. Walnut also gives quick reminders for bill payments and credit card debts via SMS. Alongside, the user could also get other facilities such an ATM locator, and a Splitwise-like alternative to divide their expenses among friends or families. The application also offers a service, namely Walnut Prime that provides simple personal loans that could be repaid via easy instalments.
Wallet Info:
Founded: 2014
Headquarter:Asia
Founder: Amit Bhor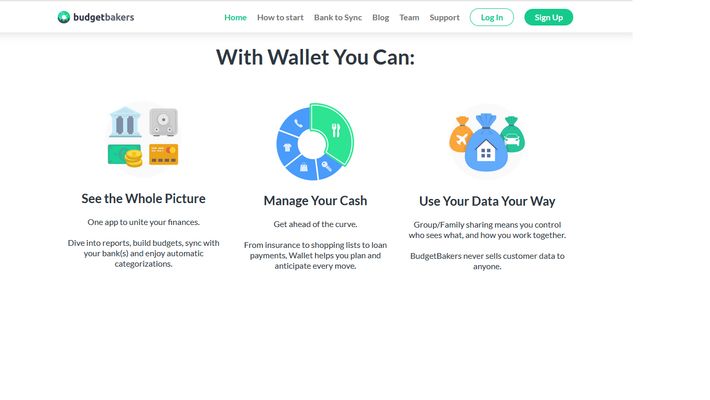 Unique Feartures:
Aids in managing the expense.
Categorizes expenses like Food, Entertainment, Shopping and more
Reminds Bill payments on due dates
Offers offline bank balance data
YNAB (You Need A Budget)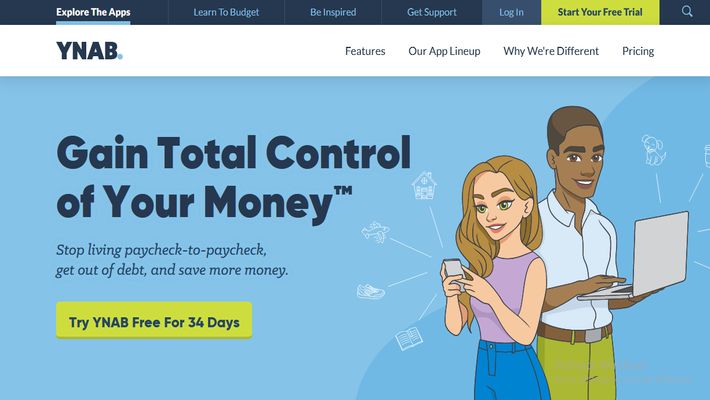 YNAB- You need a Budget, as the name hints this is an ideal app for the user who prefer microscopic view of their expense management. The application mainly focuses on its interface and features. YNAB brings in certain smart money management facilities in order to aid its users to manage their expenses efficiently such as true expenses, debt repayment, instant obligation and many more. YNAB also offers advance facilities under its paid services.
YNAB Info:
Founded: 2004
Headquarter: Boston
Founder: Jesse Mecham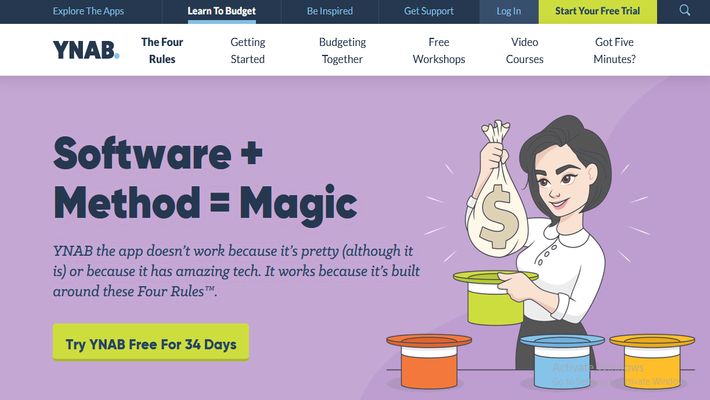 Unique Features:
Targets Goal management
Gives detailed reports
Provides personal assistance
Robust security for personal data
Monefy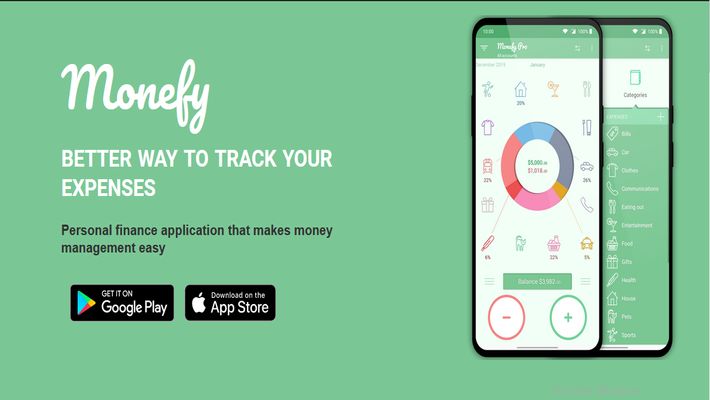 Monefy application is a simple expense management app with a user friendly interface. The application aid in categorising the user's expenses into 15 different categories and the data is display via a vivid pie chart that could be easily understood by a common man without any finance background. The application also offers a useful timeframe feature that aids the user to track their expense on a regular interval according to the user preference. Most of the feature is available under the free version also.
Monefy Info:
Headquarter: United States of America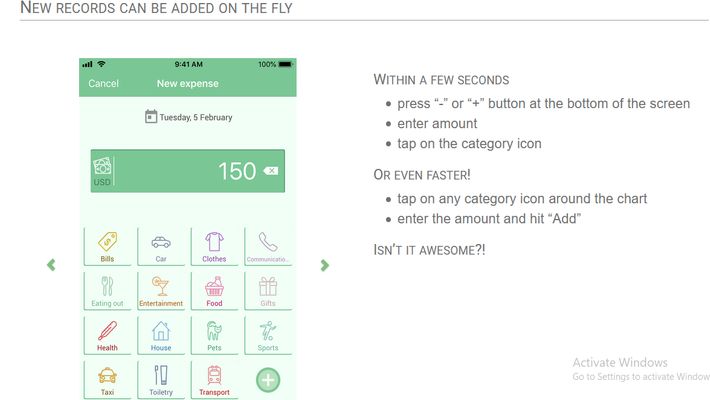 Unique Features:
Helps in managing the expense category wise
Support multiple currency
Easy backup and exporting data option
Supports numerous accounts
Robust security by offering passcode, Touch ID and Face ID protection
Offers in-built calculator