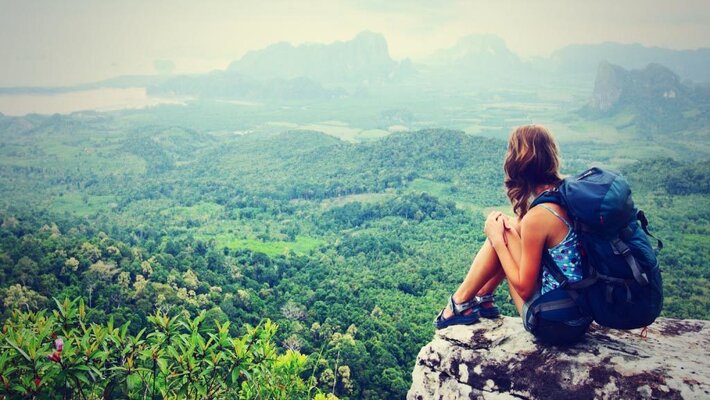 Traveling has so many advantages for all of us and if we traveling alone, then it has some hidden perks and benefits. For students who are in their learning phase and are not bound to any kind of restrictions or commitments yet, traveling can boost their spirit and simultaneously will also help them to learn and grow effectively. Solo travel allows the best way to self-exploration as it expands the students' horizons and make them realise the importance of exploring new places. Apart from gaining experiences, there are many benefits of solo travel, which include the enhancement of psychological and emotional strength.
Some of the prominent aspects of solo travel for students are mentioned below.
Getting to Know Yourself Better
Once you are on your own, you will be facing the need to take your decisions and overcoming fears in order to discover your true self and capability. Traveling exposes you to know the person inside you, that always wanted to explore different places around the world. As you will discover the importance of following and listening to your own heart, you will be able to focus much better and enjoy the experience of being in your own company.
Exploring Your Limits
Traveling to unique places and destinations will challenge your perception of learning and enable you to rely on yourself at crucial situations. Being away from comfort zone will challenge you in numerous different ways and test your patience. Traveling as a local person and hiking for hours in the mountains, will definitely challenge you physically as well emotionally by testing your ability to overcome hindrances, challenge you and help you grow as an individual.
Make New Friends
While traveling solo, you can make a lot of new friends, and this can also be beneficial for your future as well. A student who is traveling alone is supposed to meet new people as they are not surrounded by any friends and they should use this opportunity to interact with new people and forge some great friendships.
Plan Your Own Trip
When you are traveling on your own, you can always plan your own course and the places you want to visit, which often tends to get compromised when you are travelling with other people. Traveling solo enables you to choose the extra activities you want to do, extended the duration of your vacation if you wish and plan your trip accordingly, so that it benefits you the most.
Gain Confidence to Trust Yourself
Traveling all by yourself will help you acquire valuable skills that can turn you into a more confident person. The experience you will gain from this trip will challenge your limits and ability to cope with obstacles. This will not only make you a stronger person but will also help you to grow as a traveler and human being.
You will understand the importance of relying on yourself in difficult situations, and this is one area where even the experienced adults fail. Being one of the most important persons in your life, you will learn how to trust yourself, take the right decisions and make your own choices.