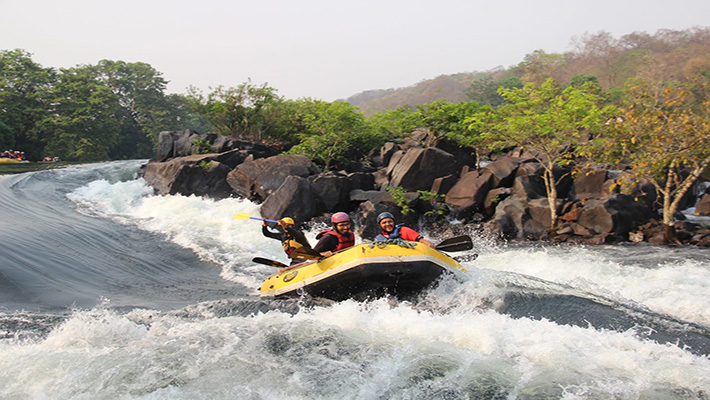 About Kali River:
The River Kali or Kali Nadi is one of the most breathtaking places to visit in Karnataka. It is also known as Kalindi River. But why the name Kali? It is due to its dark colour, Kali is a Hindi and Kannada word for the colour black. The river rises near Diggi, a small village in Uttara Kannada runs 184 kilometers before it finally meets the mighty Arabian Sea near Karwar.
It is known for its lush green forests on its banks and the 6 dams located on the river to create beautiful backwaters, of which Supa dam is the most popular.
The wildlife is a natural habitat to many animals including crocodiles, birds and malabar squirrels. Wildlife lovers must visit this place as there is a Kali Adventure camp which is located right on the banks of the river.
The whole area is covered with forest which is a home to variety of birds and animals. There are two wildlife sanctuaries, The Anshi National Park and Dandeli Wildlife Sanctuary, which were collectively renamed to Kali Tiger reserve in 2015 is 1200 square kilometer in area.
About Kali Adventure Camp:
Overview:
Location – Dandeli, Karnataka.
Timings – 9 AM to 9 PM.
Distance from major cities:
Bengaluru – 525 km.
Belgaum – 110 km.
Goa – 140 km.
Mysuru – 501 km.
This place is known by many names on the internet, like Kali Resort, Kali River Resort, Kali Jungle Resort, etc.
It is owned and run by Karnataka Government along with Dandeli Karnataka Tourism.
Coracle ride in the Kali River, Jungle safari and bird watching at the Timber Depot of Dandeli Reserve are the must to do things during the stay.
Some major attractions nearby are:
Kavala Caves(21.4km):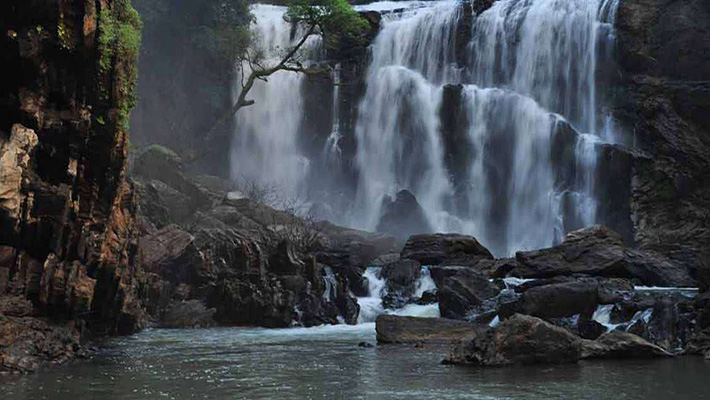 These caves are believed to be as old as prehistoric times and made of volcanic origins. There is a temple at the entrance of the caves and the most appealing entity of Kavala Caves is the naturally formed Shivalinga.
Syntheri Rocks(29.7km):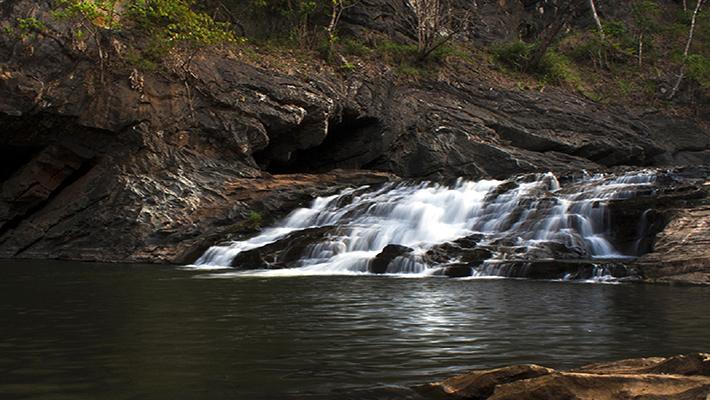 Named after The English lady Ms. Cintheria who discovered these caves, these rocks are a natural beauty that is made up of volcanic rocks with River Kaneri passing by.
Sykes Point(1.4km):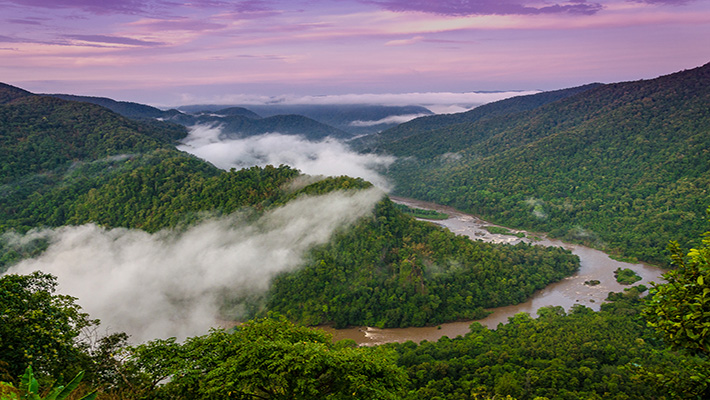 One of the most picturesque sightseeing places in Dandeli. Tourists can enjoy striking views of River Kali and River Nagzari along with radiant sunsets.
How to reach Kali Adventure Camp:
This place is easily reachable by any private or public shared transport.
By Road: The Dandeli Bus Stand is just a kilometer from the camp.
By Rail: The nearest railway station is Ambewadi Railway Station which is 3 km from the camp.
By Air: Hubballi Airport which is 64 km from Dandeli is the nearest airport.